Hello everyone, just thought I would make a thread documenting my "Auto"-Biography. My personal automotive history if you will. Builds of my personal vehicles with the modifications I have put them though.
Sorry for the long thread ahead of time but I hope you enjoy checking out my few builds as I enjoyed doing them and driving them.
I've always been a car freak, but what started it all was when I was in high school (2001 or so), my dad gave me a 1994 Camaro Z28. I started doing some bolt ons to it:
52mm TB
2400 Stall
Moroso intake
Hypertech Programming.
Unfortunately, money was tight and when it messed up I couldn't afford to fix it up. This is the last picture I have of it. I would eventually redeem myself with another LT1 F-Body.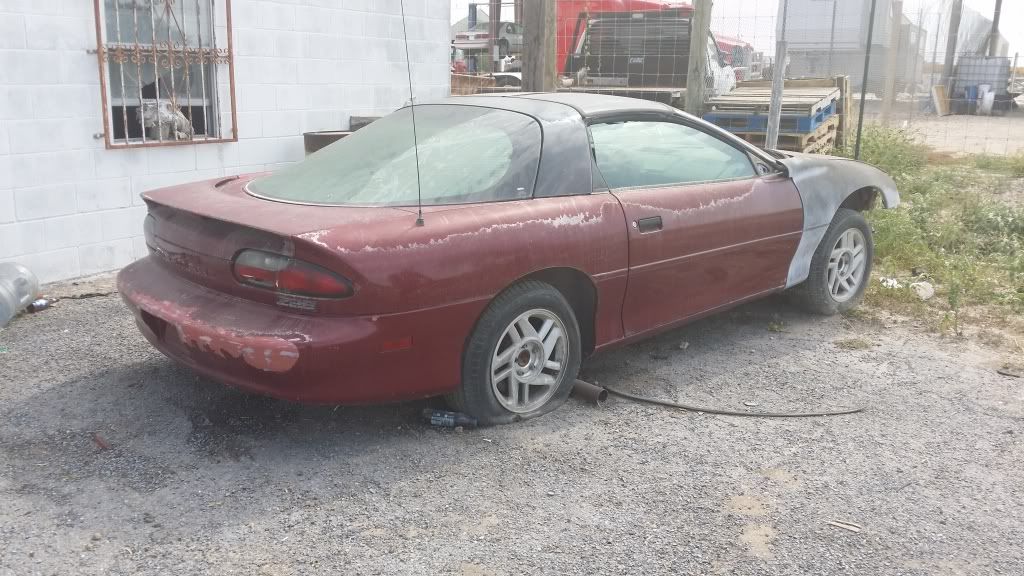 Between this car and 2007 I didn't have anything special. Just transportation vehicles. In early 2007 I got my first Motorcycle.
2007 Kawasaki Vulcan 900 Custom
MODS:
Cobra pipes
Cobra R Tuner
Bat wing mirrors
Flamed ISO grips with Stiletto end caps
In Late 2007 I bought a Black 2008 GMC Sierra Ext Cab 5.3L V8. This is when I really started to take pics of my builds. So unfortunately I don't have many pics of the Vulcan as it went through its minor upgrades.
In mid 2009 I found a 1998 GMC Yukon SLT 4x4 that I got as a project/beater. In stock form it was nice but did have room for improvement.
Heres a shot of the Vulcan, Sierra, and Yukon. One of the only pictures I have left of that Vulcan.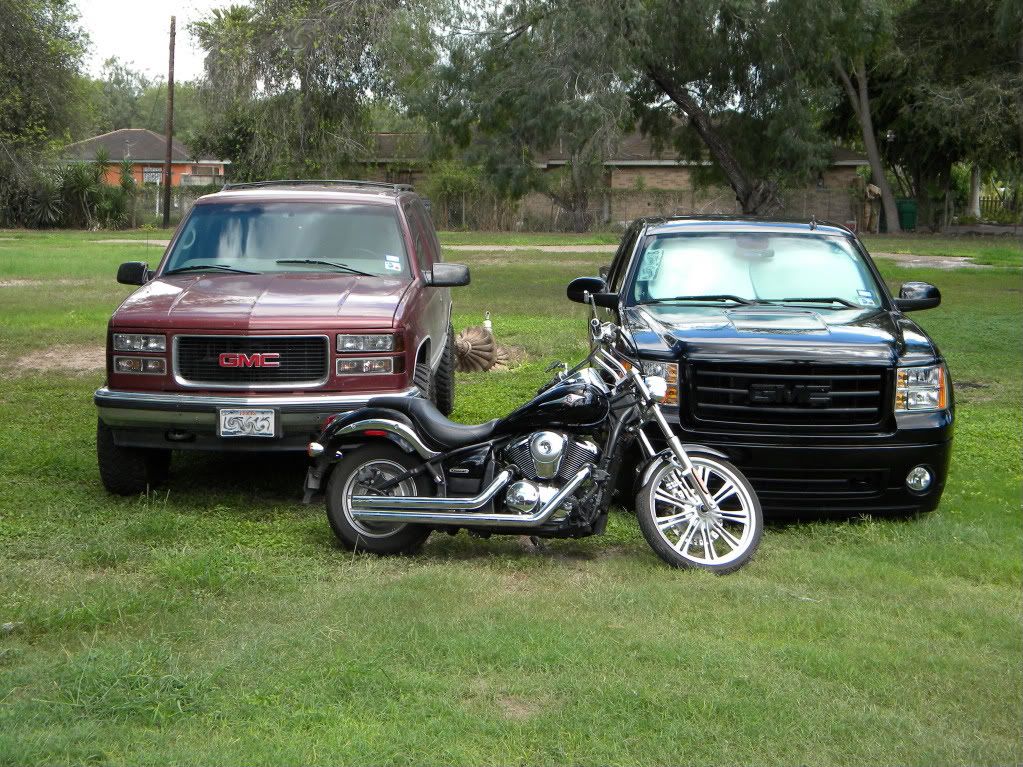 2008 Sierra details: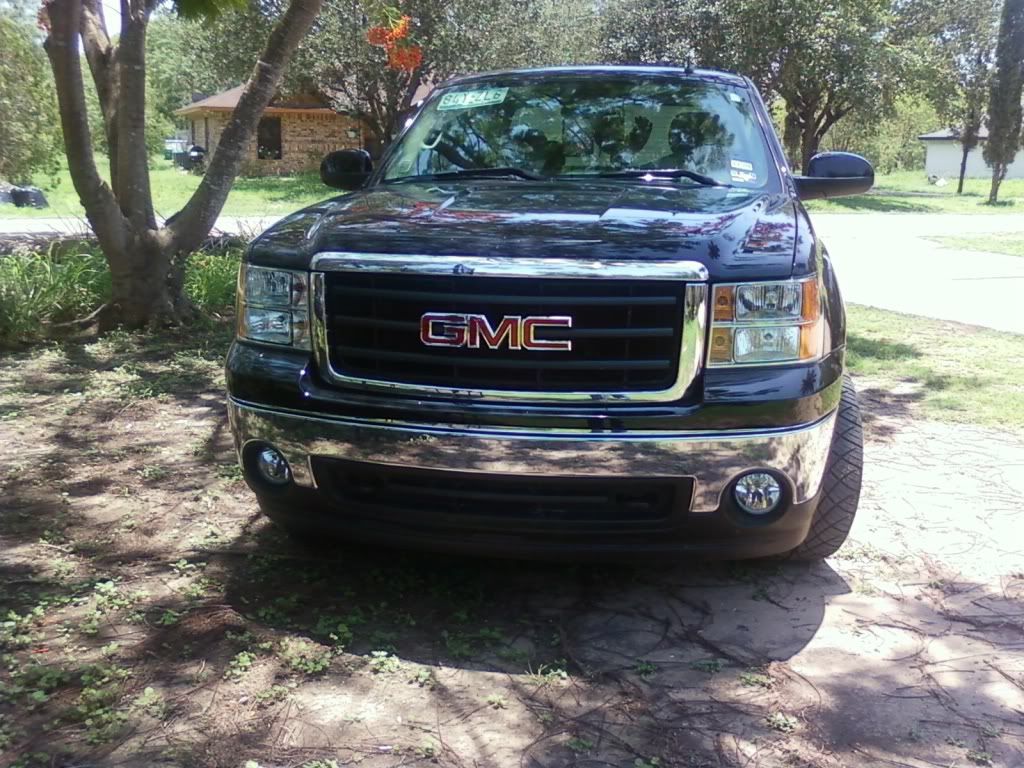 K&N intake
Custom Bent Borla Side exhaust
HP Tuners Custom Tune
Summit Racing underdrive pulley
PaceSetter long tube ceramic coated headers
Taylor wires
Circle D 3000 Converter
Off-Road y-pipe
Electric cut off w/switch under the dash
DJM 4/7 drop
22" Switchblade wheels on Nitto NT-420S tires
Colormatched grill surround, front and rear bumpers
Brushed finish diamond plated cut grills
Viper remote start alarm
Here are a couple of in between pics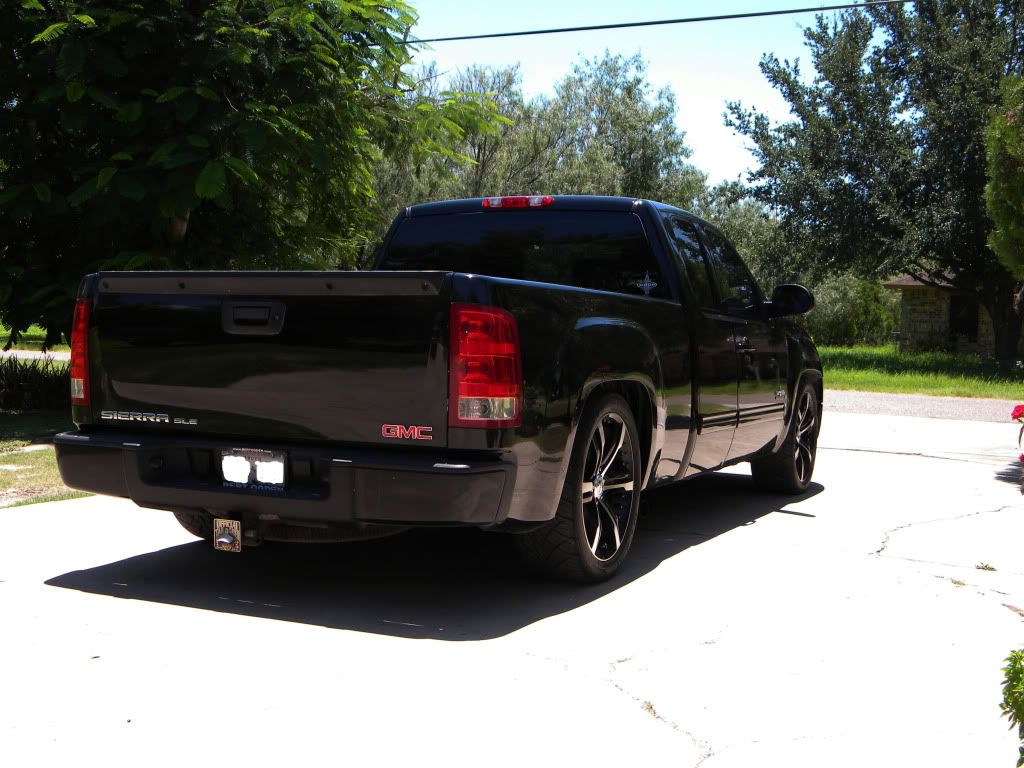 The Yukon was a diamond in the rough. I always liked this old boxy body Yukon.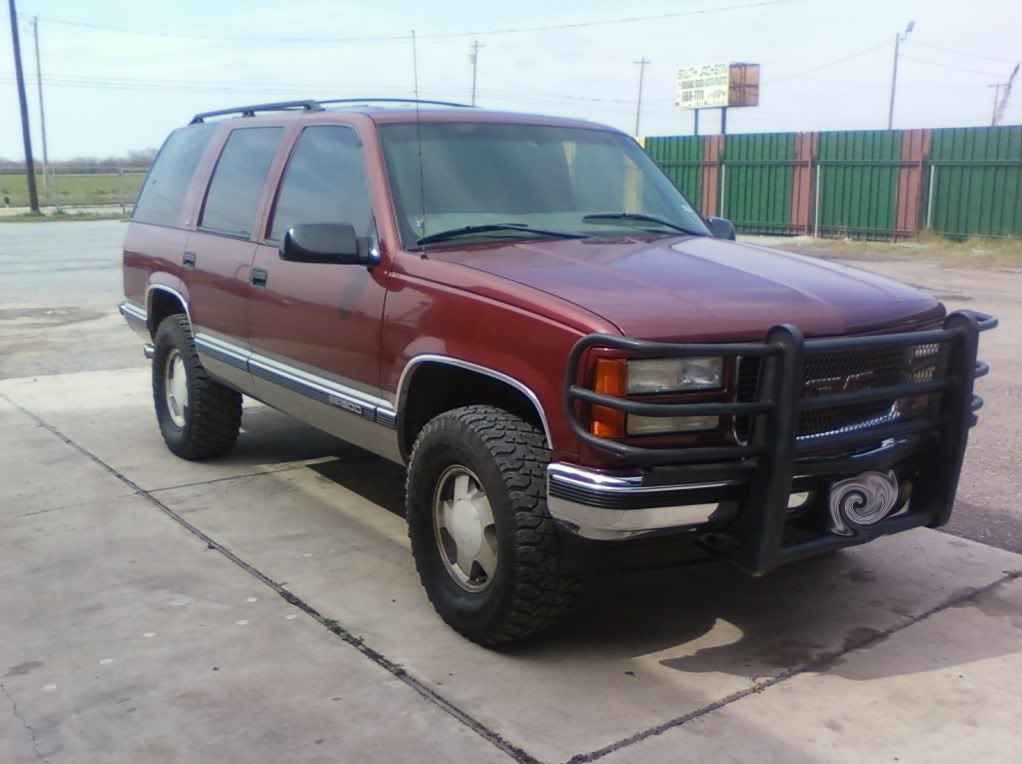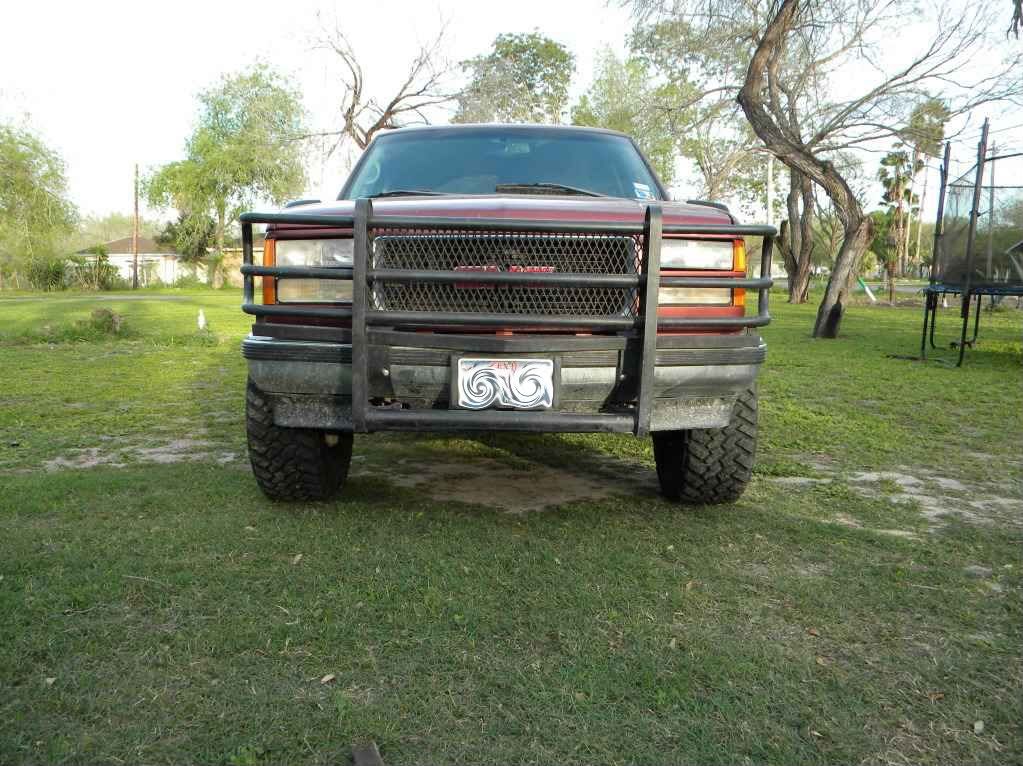 The changes I made were subtle:
Removal of Brush guard
Clear/black headlights, blinkers and corner lenses
Eagle alloy 17x9" wheels
295/70R17 Nitto Trail Grapplers
And of course tons of maintenance like, fluid changes, suspension improvements and so on. With 200k miles this thing ran like a champ.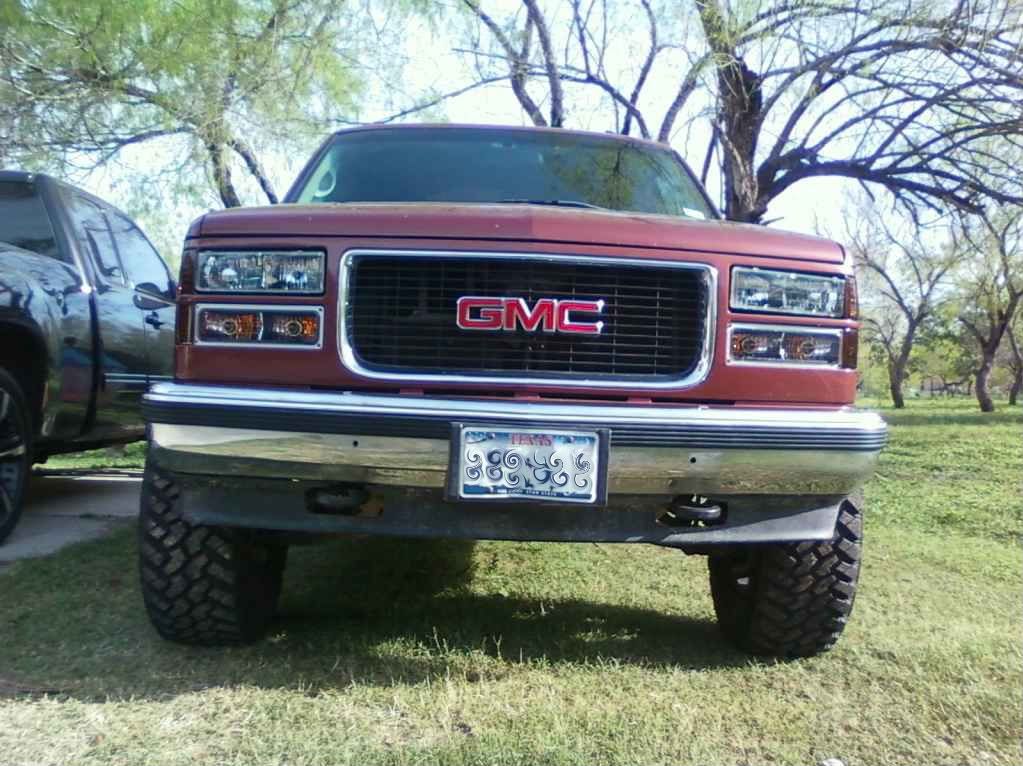 I enjoyed them but later sold all three (Vulcan bike, Sierra and Yukon)
I liked the 4x4 SUV so I got me a 2004 Chevrolet Z71 Tahoe.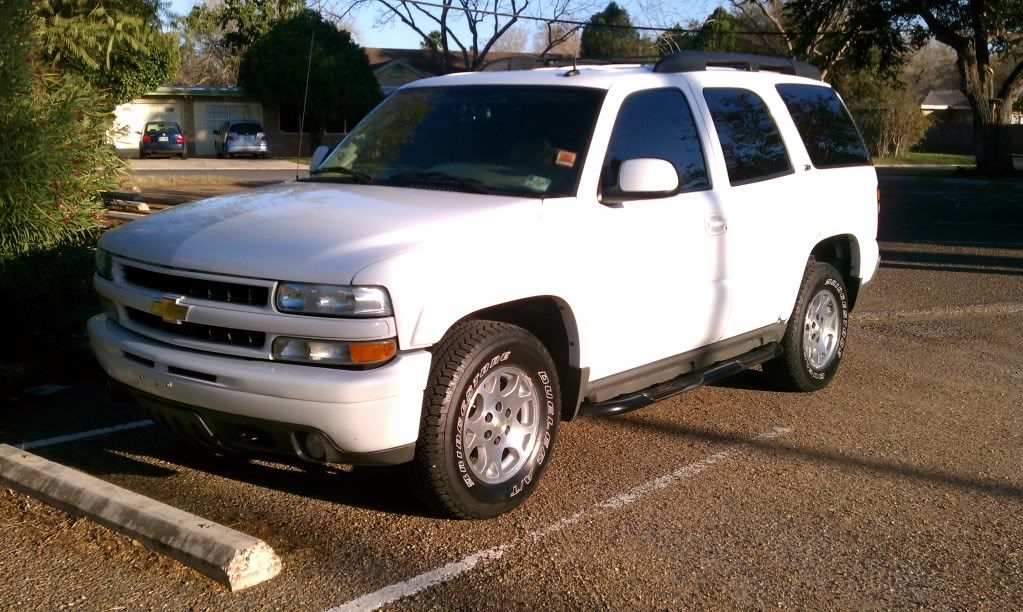 Mods received:
6" RCX lift kit
18x9" Eagle alloys
35x12.5R18 Toyo M/T
K&N Intake
Borla Exhaust
HP Custom Tune
4.56 gears front and rear differentials
Clear/Black headlights and blinkers
HID fog and headlights
LED / Carbon fiber look taillights
Excalibur alarm w/ remote start
JVC double din w/ back up camera
LED roof cab lights