Magnaflow makes a 4" system for this truck now but it costs around 800 bucks and doesnt get rid of the restrictive factory Y so I ordered up a 4" dpf back system for a 14-15 cummins and modified it slightly to work on the 6.4.
First order of business was getting rid of this. I dont even know how they bent this at the factory.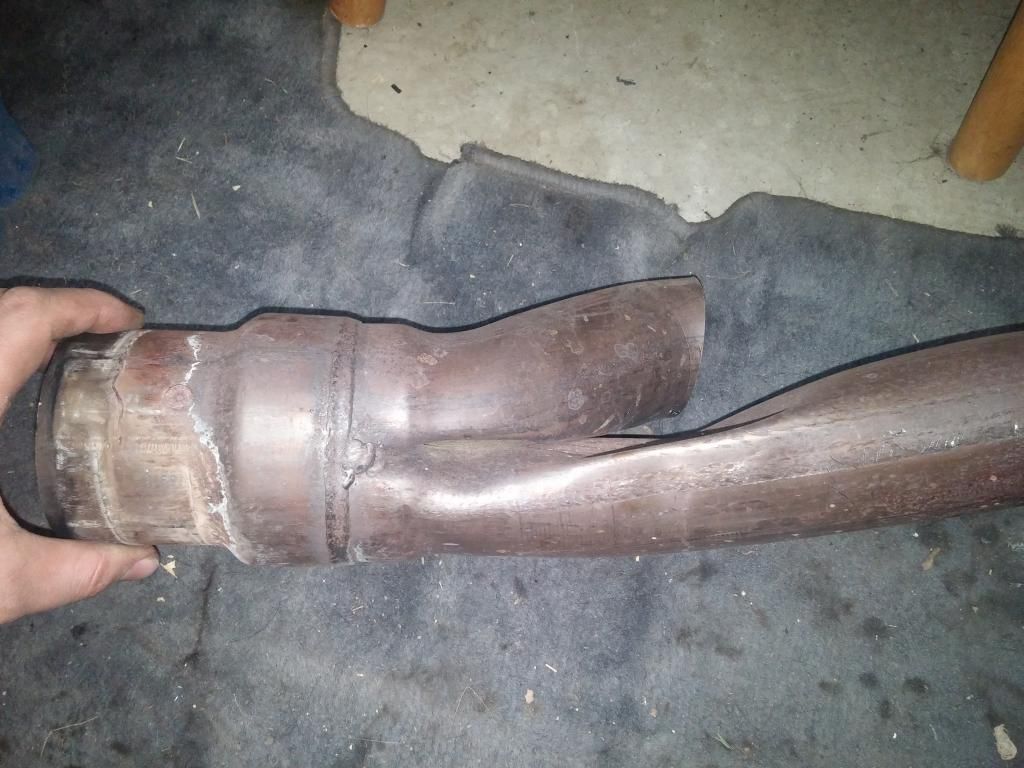 I used a flowmaster dual 3" into 4" scavenger pipe. Part number Y300400
Took some 3" and adapted it to the stock pipes off of the cats.
The gold color is a coating that is burning off.
Then I mounted up an aeroturbine 4040xl that I had laying around. It used to be on my 12v. Sorry for the blurry picture.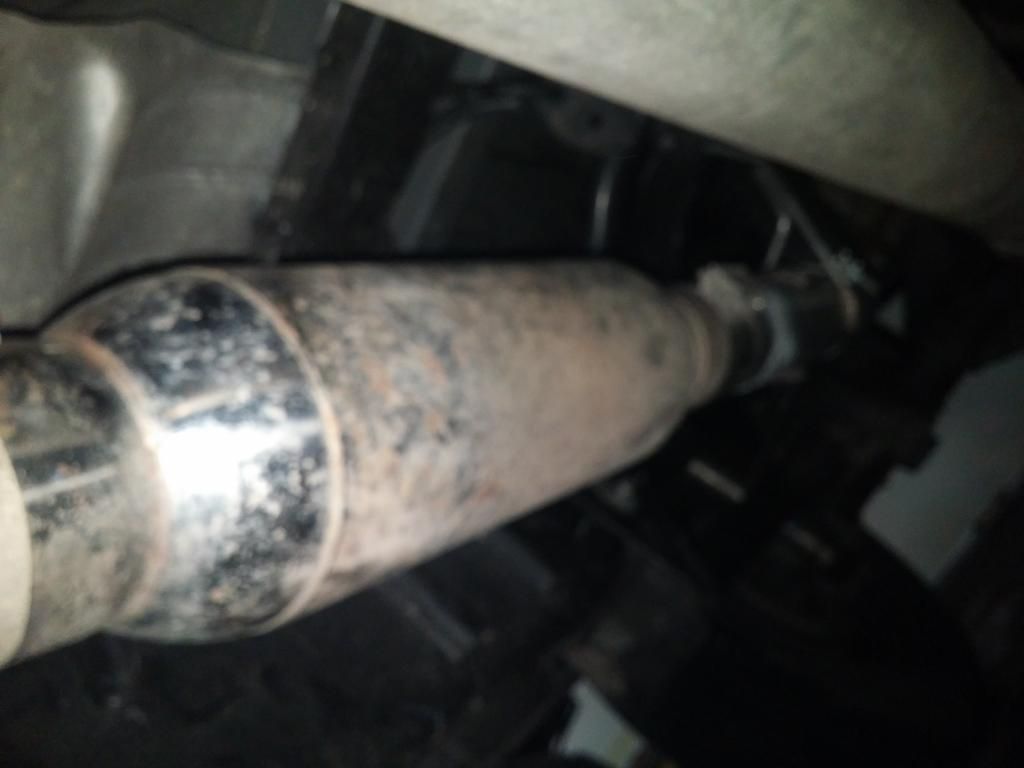 Then installed the intermediate piece with hangars and over the axle section. Take note of the elusive 3rd rear shock.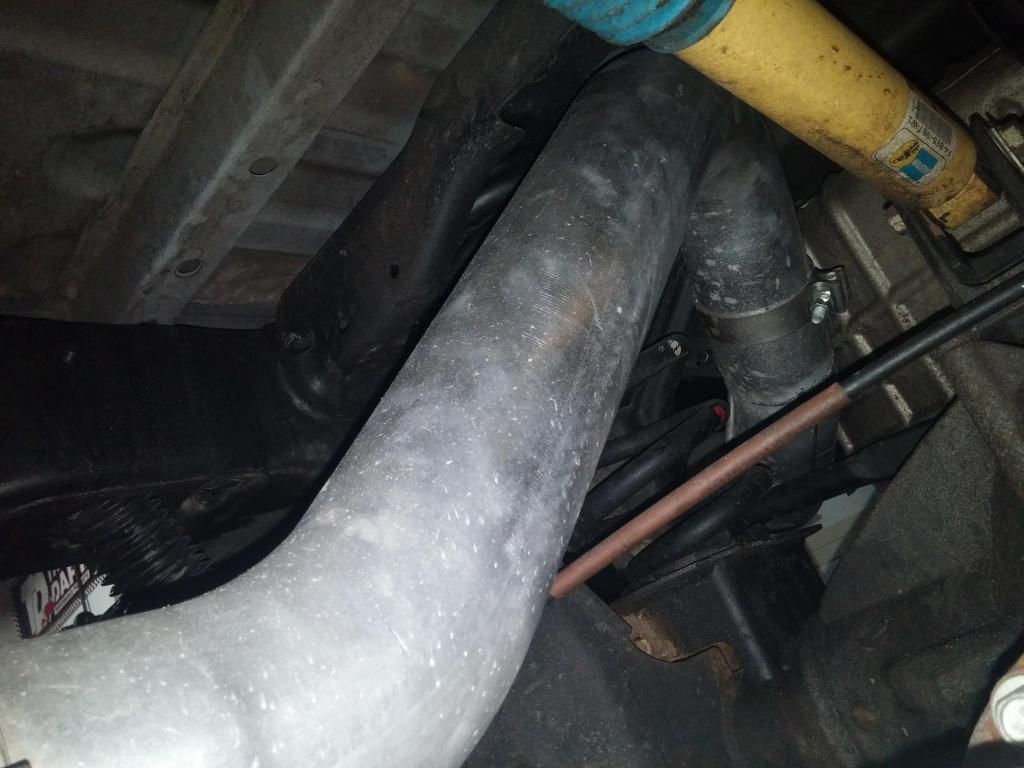 Then I modified the tailpipe so that I would have a turndown exit. I also installed a 4-5" black stainless tip. Its only fitting on an all black truck
arty018: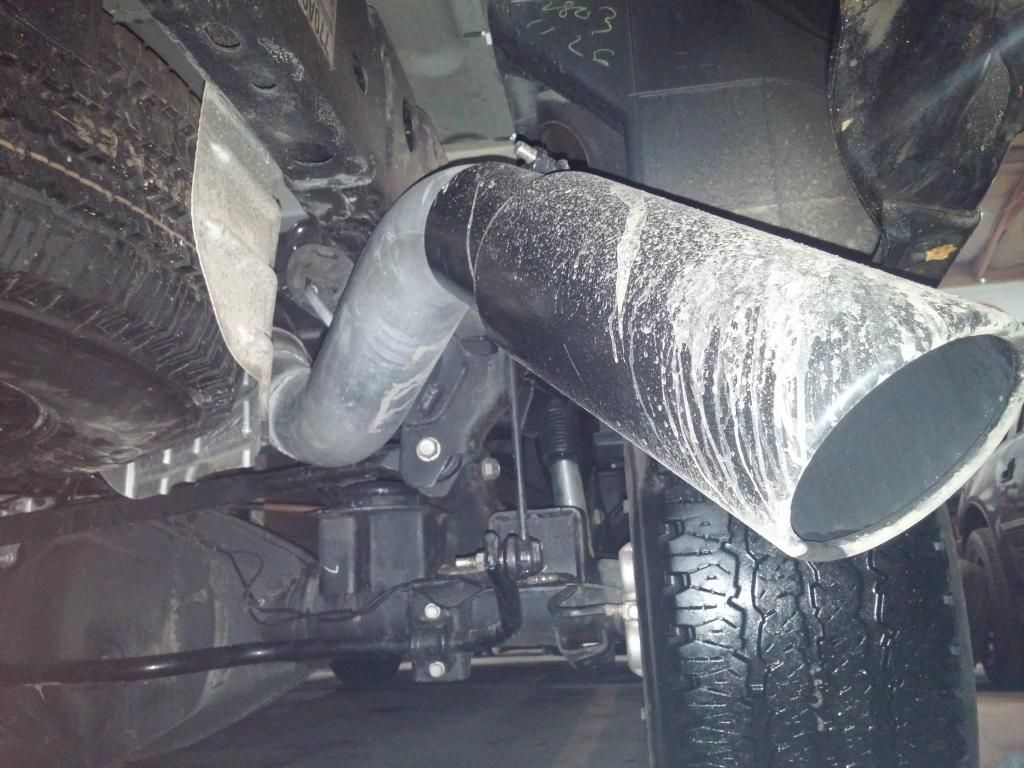 Side view
3/4 view
Here is the sound clip, sounds mean, but just slightly louder than I want it, so I ordered up a small magnaflow race muffler and am going to add it and see how it sounds. Measures 4" in/out, 6" body and 12" overall length. I will add another video when I have that on.