Yes yes yes... Things happened then more things happened and it led to this.
To sum up the story short simple and sweet I got rid of the orange truck in favor of something else thinking I would be out of a Ram for a good while. Then life happened and I found myself in a position to get back into a Ram. Needless to say here we are...
After a 1400 mile drive and a quick wash here is the truck I will be working on for now..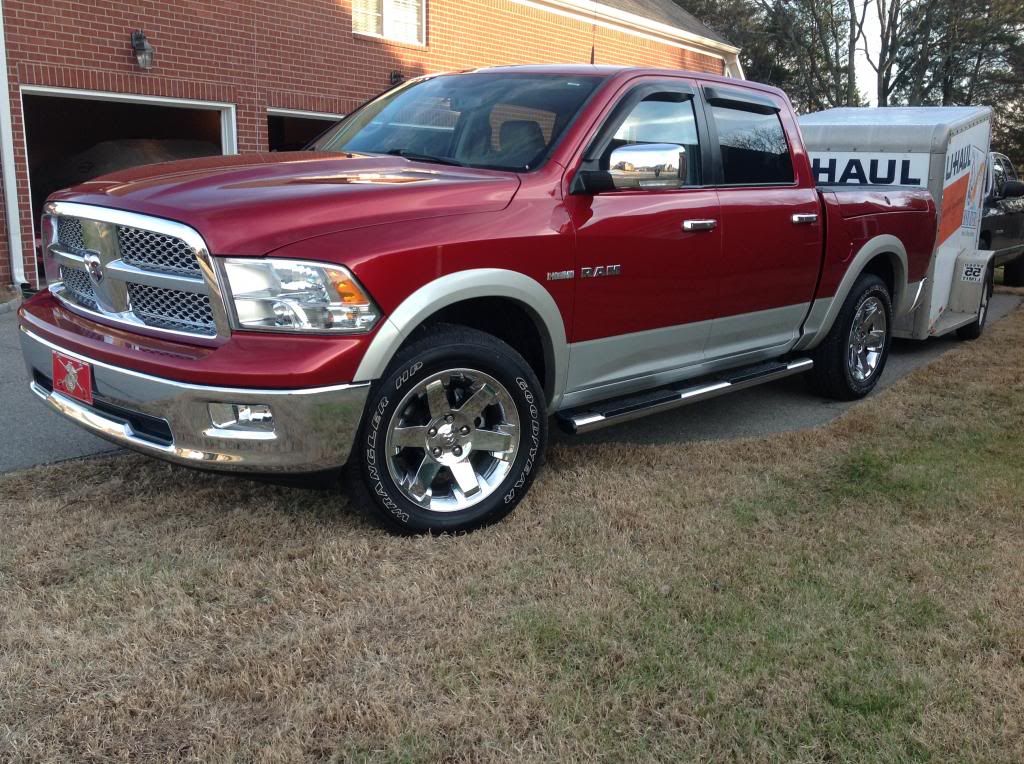 As most of you know I am not big into the huge lift or lowing mods but rather just a few things here and there. I do like chrome but only if it is tasteful.
Some of these mods will be a repeat but who cares.. make it my own right?!
Planned Mods:
2013 Headlights
2013 Tail lights
2013 Laramie Longhorn wheels
Projector fog lights
Painted Vent Visors
Painted Antenna Base
Remove B-Pillar tape
Mopar Chrome bug deflector
Husky Mud Flaps
Plasmaglow LED Tail gate bar
Plasmaglow LED mud flap lights
Exhaust(?)
Tuner(?)
I am sure more will come later... already got a few mods on and going.. pics later today!