Hi, mates...
I finally decided for a set of Skyjacker 7000. Front, rear and steering. Oh, my! Terrific change in driving... Truck feels solid, less front end wobbling and almost no noise. Must confess at 60k miles, stock shocks were noticeably worn, mainly due to the 4" lifting the first owned had made. Following recomm from vendor, I made it lowered 1" so it looks better now.
See some pics.
Front left shock: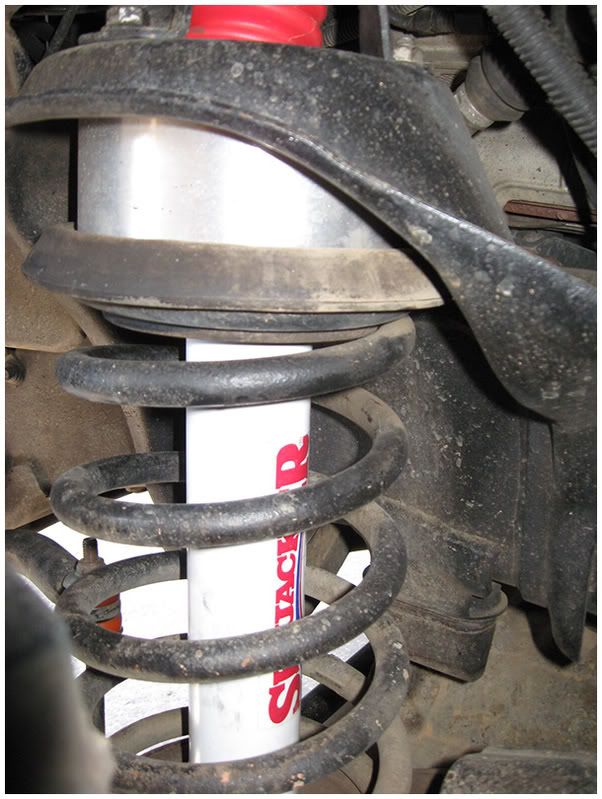 Front right: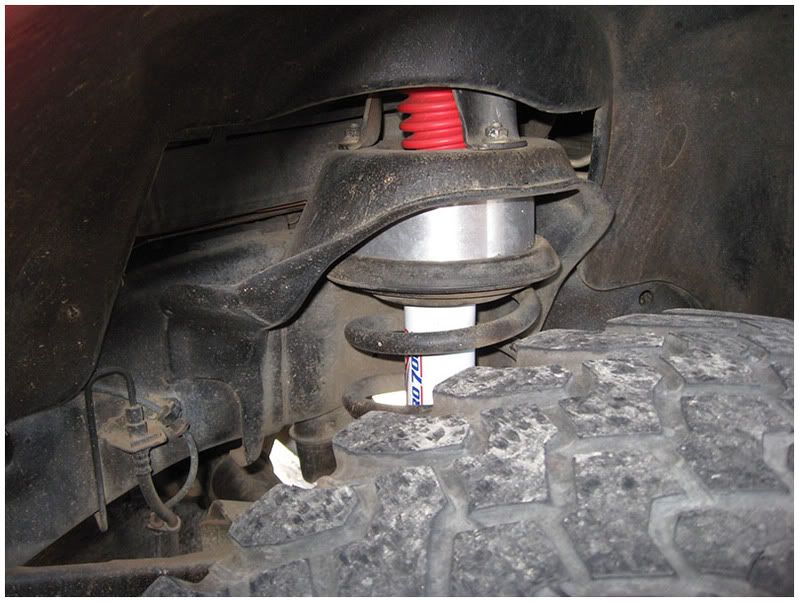 Rear left (don't know why this truck has one shock at each side of the rear axle
)
And the pair of steering dampers...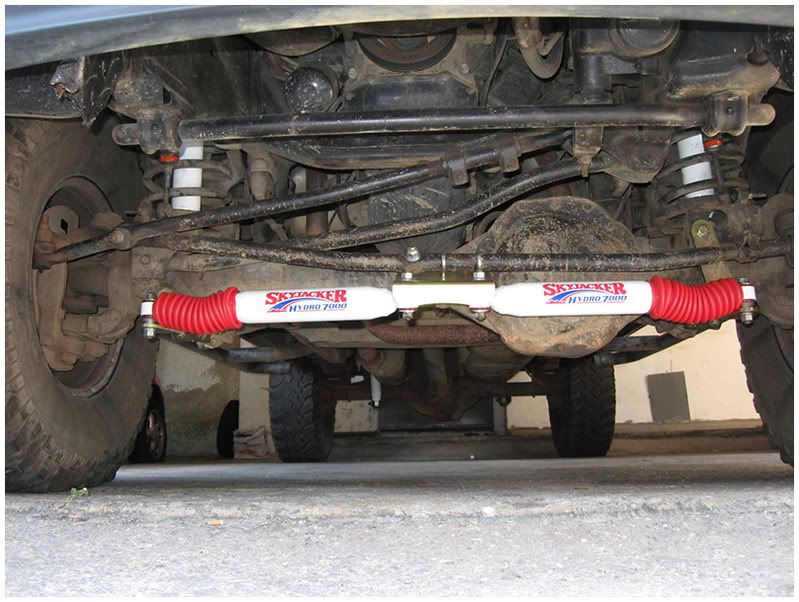 It wasn't cheap precisely
but definitely a good investment