Well, now that the front is all painted up and looking good, time to install the fog light kit I ordered from the dealership. Future plans are to install HALOs to match the headlights but needed to get rid of the gaping holes in my front end.
Here's the kit, comes with Bezels, but my bumper cover takes their place. Anyone need a set?:
Here's the housing install, first is the location, you'll see 3 slots in the frame, that's where it bolts into. Then the installed housing. Installs with a 10mm socket.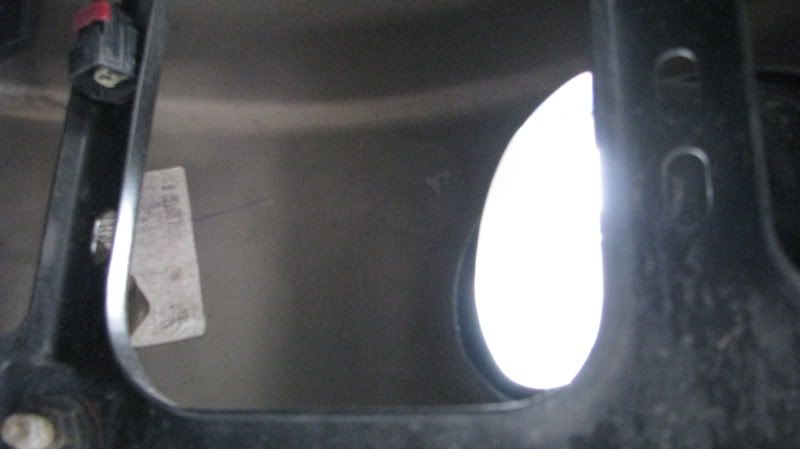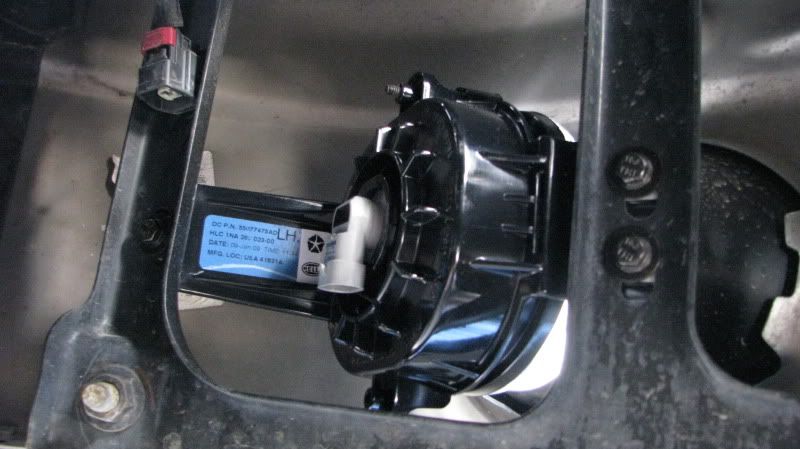 Next is the wiring harness. One paiece mounts directly to the battery box with a 7mm flat nut and bolt. The rest tucks in behind the battery and gets strapped to the frame.
The switch hook up is routed through the rubber grommet right in the middle of the driver well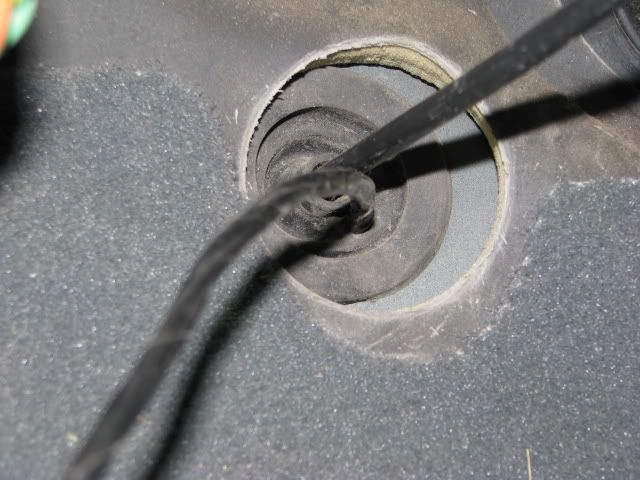 Next you pull the under steering wheel dash piece, then the radio bezel, followed by the cluster shroud. All pull out after removing a total of 2/2/5 philips screws respectively. Remember PUT THE E-BRAKE ON when shifting into neutral to remove the cluster shroud... then run the switch hook up under the steering column. Drill a 20mm hole in the shroud as seen (mine's ragged cuz I didn't have my full drill bit set, had to make a 3/8" work then ream out to size...). Mount the switch and hook it up to the wires.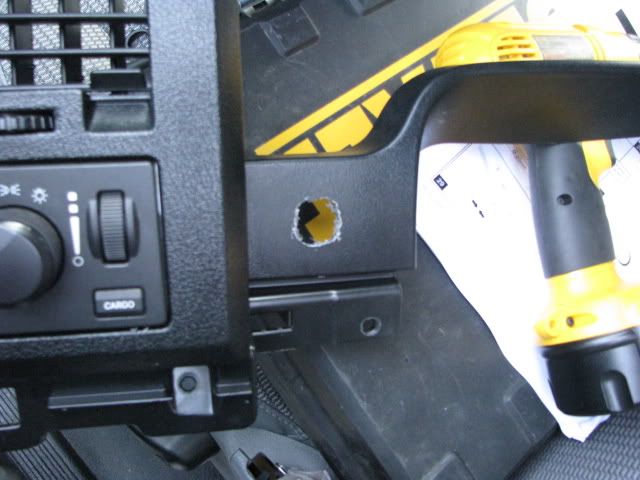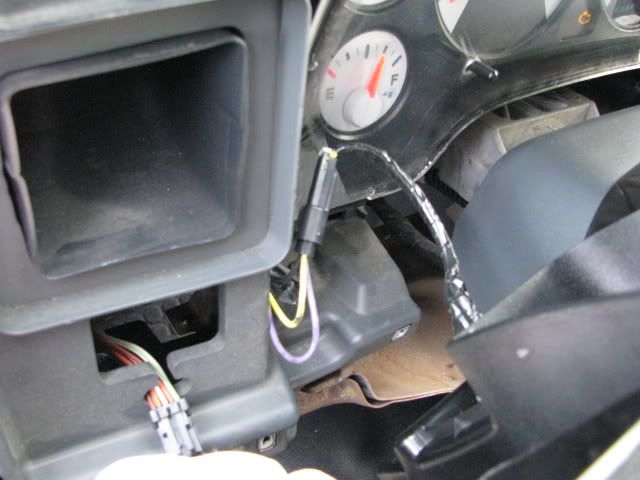 After running the wire looms to the foglights, straping then down with provided cable ties, plug them in and splice the violet wire to the driverside headlight center wire (white/dk blue) or in my case to the cluster of wires that hook my HALOs to my lighting harness (not shown cuz I don't want to confuse people). Then hook the last 2 cables to the battery following standard color codes (red to +) with 10mm socket and the black ground to the existing frame ground.
End product. Yes they're yellower than my lights...guess I'll need a HID kit as well as HALOs.