So this install took me about 2-3 hours. I purchased the wheel to wheel sidesteps so my girl would stop complaining about not being able to get in.
I paid $591.00 for them with free shipping. The part number for these sidesteps is 82211501AF. These sidesteps fit crew cab and quad cab.
So heres a pic of the unboxing.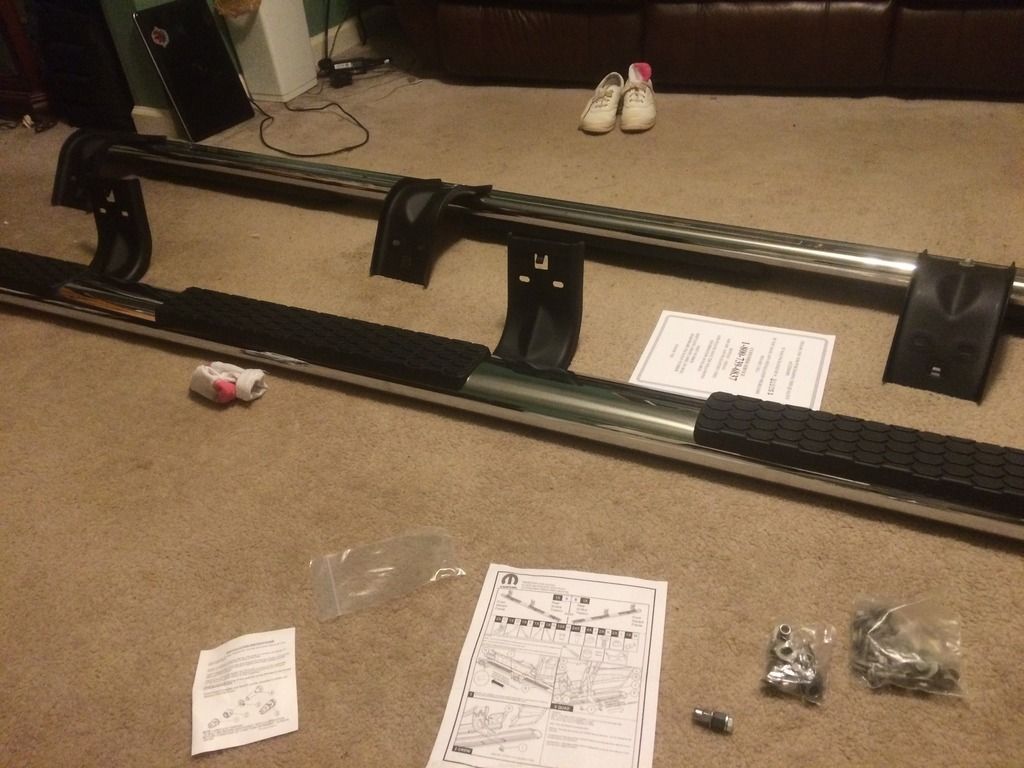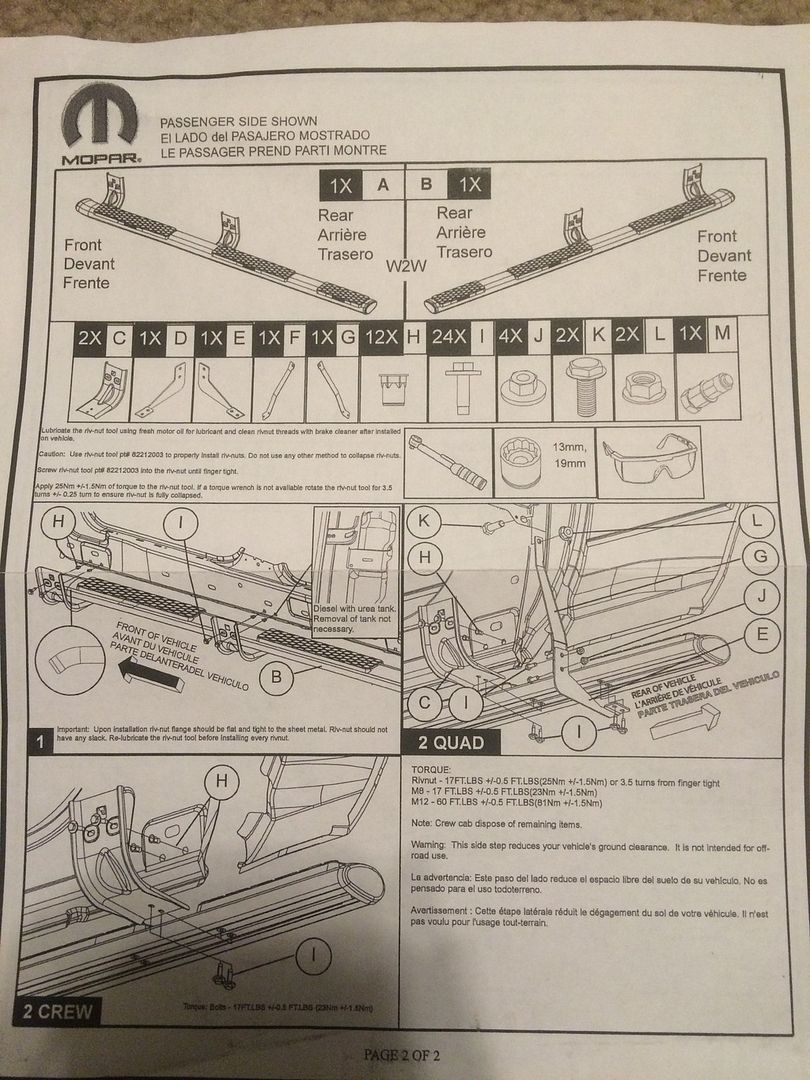 So to install these, there is a special bolt assembly that is used to install the rivnuts into the frame. This is a picture of that assembly.
These rivnuts are installed into these holes on the frame.
Once installed, these rivnuts should look like this.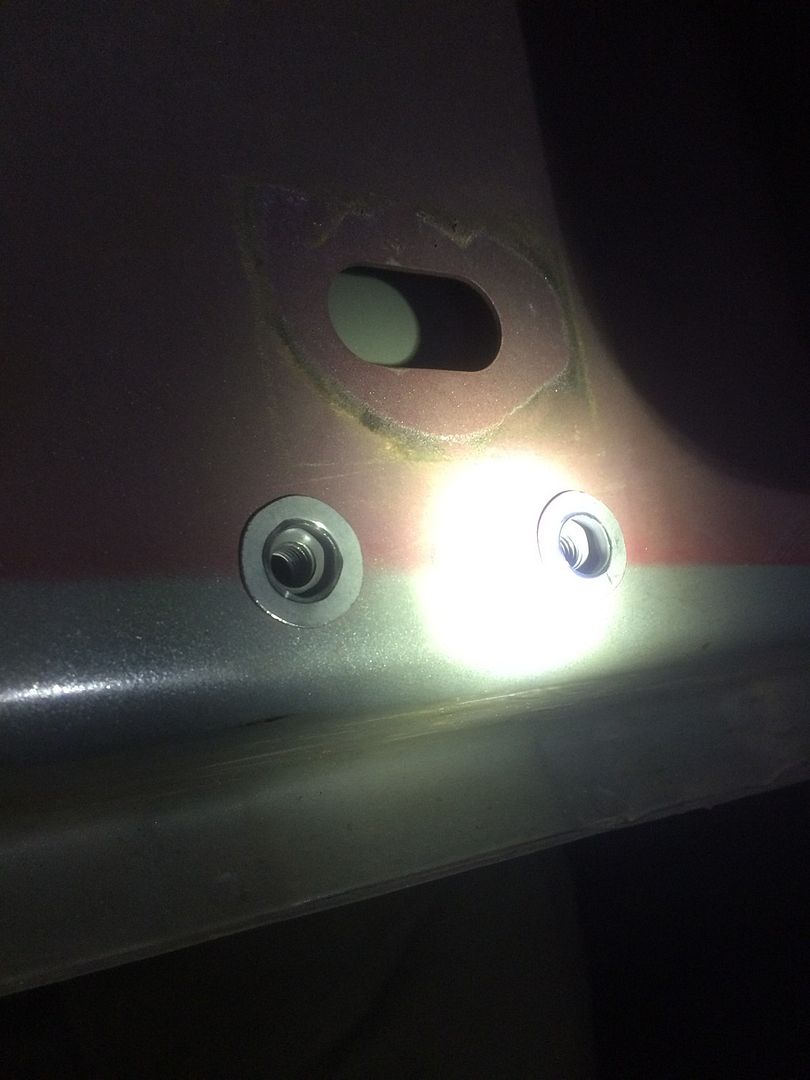 Once all 12 rivnuts are installed, the sidesteps get installed. they just go in and down slightly.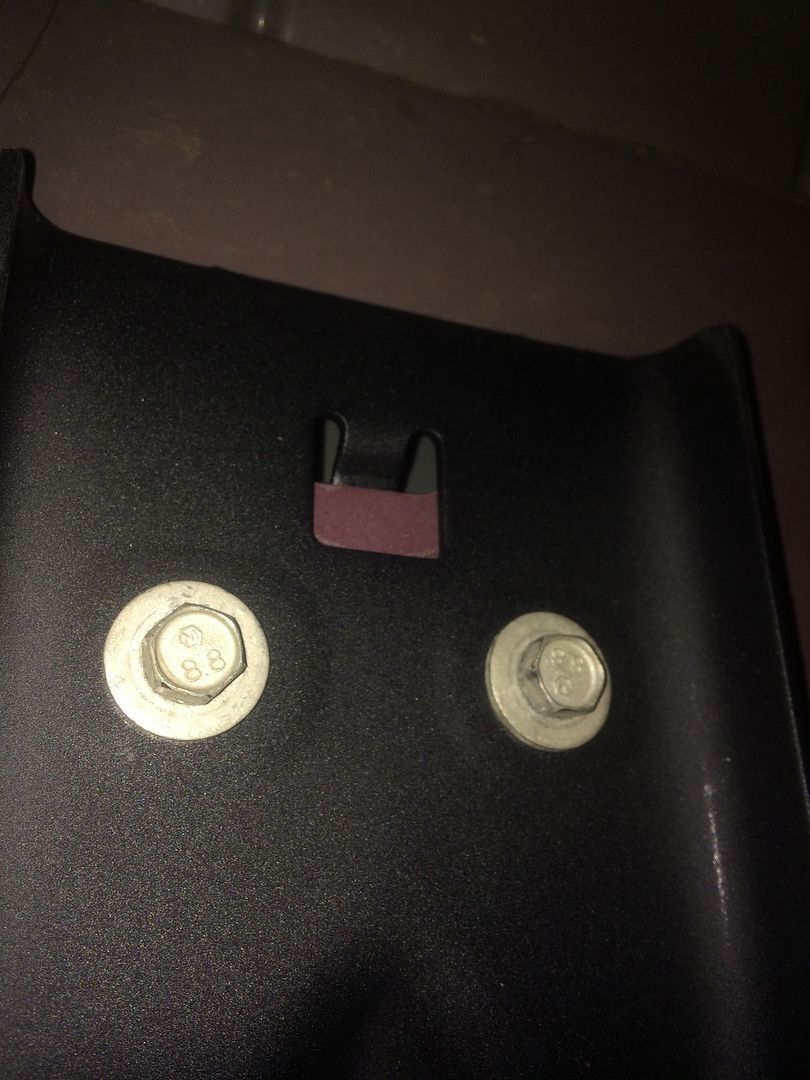 It really wasnt too bad of an install, but the torquing required is a pain because of the spacial limitations. Each rivnut and bolt needs to be torqued to 17 ftlbs.
And here is the final product.