Stock....
Stock tires arent good in mud haha...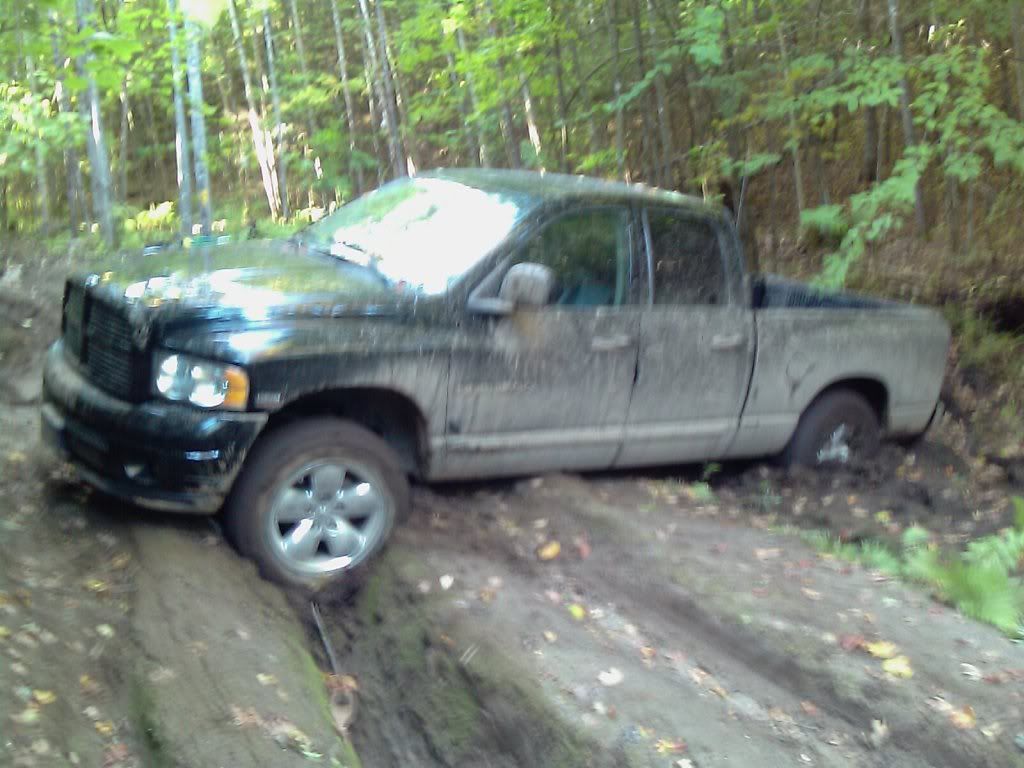 So i got new ones... 33" super swampers..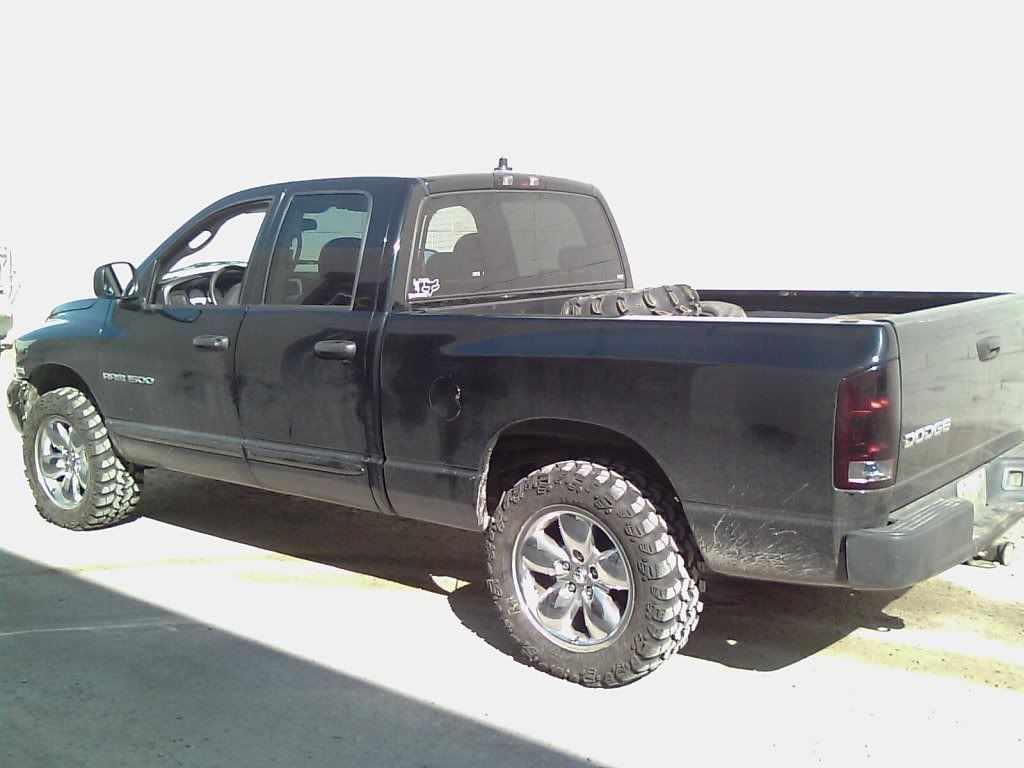 With the new headlights i blacked out inside..
Some mudding pics...
A night shot at one of the local pits, you can see i blacked out the chrome grill and dodge symbol and isntalled some fog behind the grill and some tow hooks in the lower grill...
Pics of the body lift/(gf christmas present) install and my newest decal..
Pics of mudding with lift in, makes the 33"s look small haha..
I did have an intake but i took it off due to blowing up 2 motors cause of hydro locking from intake sucking up water. So i put stock box back on and k&n filter in it. and due to scare of re hydro locking still even though i dont go in enough water to hydro lock with stock box. I covered the stock inlet hole and put a tube on the back side of the box with a smaller atv K&n filter that sits so the top of the filter touchs the hood that way water didnt splash up through the headlights into the airbox. so its kinda like a snorkel in a way but i will never get water that high, jsut trying to be preventful thats all haha. Now i figure water will never get through two filters unless its dunked in and if the water is that high then i will be swiming in it too haha. So hopefully third motor last alot longer.
So advise to all those out there that go mudding with there hemi's. Dont do a cold air intake as much as it gives power first puddle you hit and splash water up onto filter say good bye motor and hello hydrolock haha.
Thats all for now....hopefully get some more mods soona nd post more pics.