That's great IcoverU. You have a lot to learn. Some of the things you'll learn will seem useless so just go with the flow and others are extremely important. A lot of the skills they'll show you are tradition and while you might never use them on a emergency/fire, it's something you should experience.
I don't know how the guys are up there since it's a volunteer dept but down here in my dept it's a rough crowd of jokers and pranksters with very little concern for others feelings lol. They look for any little weakness and attack like a pack of wild animals. But you get used to it after a while.
The more you learn and practice, the better off you'll be. They'll probably teach you this but the most important thing to remember is that "You are #1 before any patient or victim." While we take risks, they are calculated risks and not just outright unthought of actions. You might want to save or help someone in trouble, but not at your expense. If you go down, now there's two people in danger.
That's me, the baldy in the front. We were practicing for graduation. Our training was 8 months, Monday thru Friday, 7am-5pm.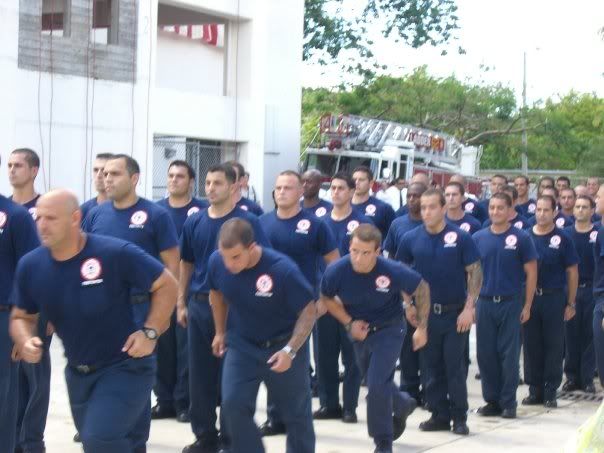 Getting Hazmat Tech certified.