I did the upper glove box mod to my ST a few weeks ago. It was pretty easy actually. I found a local wrecking yard with several 4g Rams in it, and was able to pick and pull parts from several to do several mods including the glove box. I didn't take pics since I was doing it in their parking lot, but I ended up getting the parts for $30 which I thought was a steal! All I need to do now is find a 12v wire to tap for the light.
Also, RAMitDOWN, that glove box you had would have fit. The one I installed looked like that, and was a total PITA to get the hinge tucked up inside the dash behind the top cover, but that notch actually rests on top of the tab you see with the screw holes lined up behind the holes in the dash. I know this is probably too late, but if you find another one, it will work.
Before: You can just barely see the open compartment.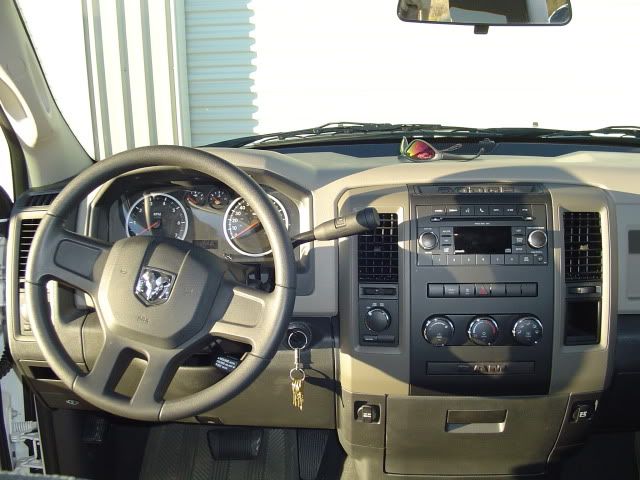 After: New glove box, cluster, steering wheel with controls, etc.