Welcome to the site. If ya head to the newbie section you can get a proper welcome from everyone.
Is this what you are trying to do?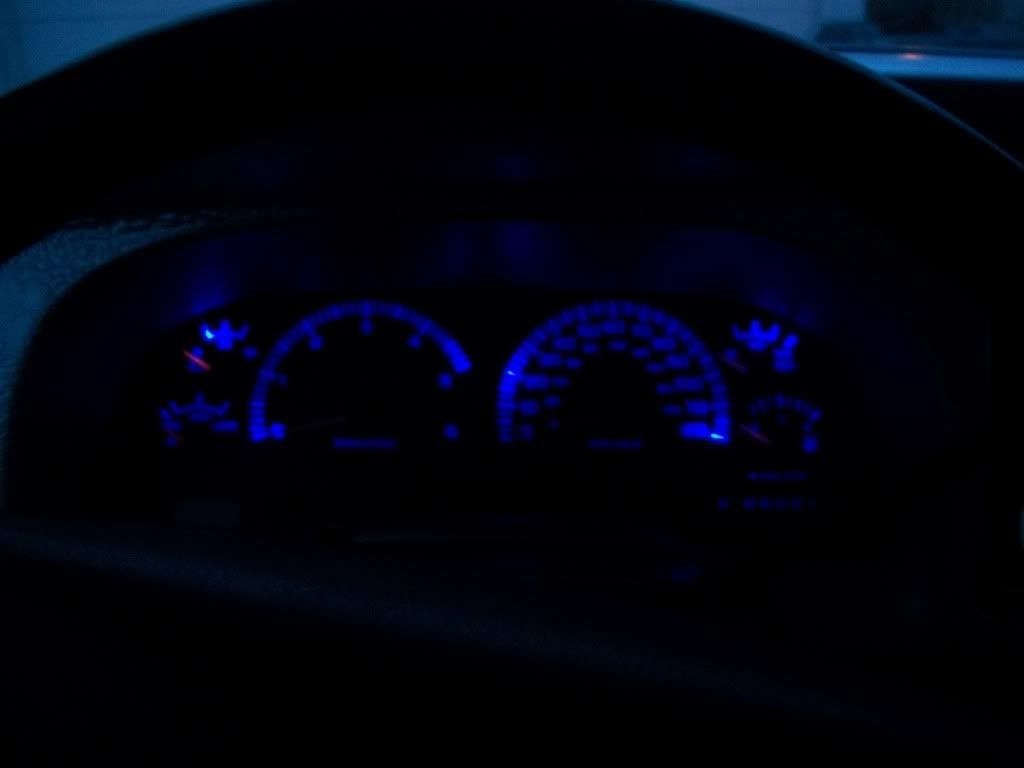 Can't do white, there is a green filter from the factory and blue leds/lights are the only way to change the color. You may be able to get a white led and make it a different color green.