Quote:
Originally Posted by
tgduke
i have a goofy question, Is there a possibility of cleaning your truck to much. Can you do damage to the exterior and interior if you over wash and clean?
Yes... in a sense. Washing it with a car soap won't remove clear coat or hurt the paint itself, but if you are not washing it
properly
you are damaging it. If you use a soap with high lubricity, at least 2 buckets with grit guards and proper washmits then you are on the right path. If you are just using one bucket, soap and doing the routine rinse, wash, rinse, you are marring the finish into a dull haze.
Here is a quick example of how it is easy to miss what is happening. This is my truck that I drive everyday. The paint has not been polished in the last 13 years, but I am going to do such this summer [finish polishing]. Vehicles 1 year old can have more damage if the owner dries the paint by moving a towel across the surface. Look at the paint with no sunlight, the paint looks great.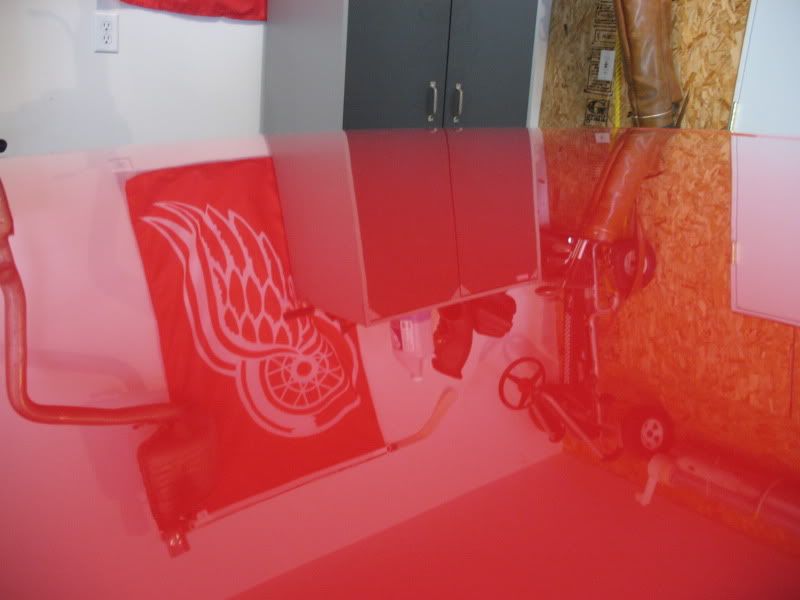 Add some sunlight, and you can see the defects. The swirls are due to improper washing and drying.
If you look closely, you can see the circular scratches and swirls, but even more significant are the millions of micro scratches that take away from the glossiness. Even if the scratches could be removed, the finish is still dulled with the super fine swirls caused by drying from moving a towel across the surface.
The big light is a flashlight and the small light is the light on the incandescent on the ceiling.
After polishing the hood, you can see the flashlights face and the incandescent light much clearer, yes i chose a different angle as the above light is over to the side, but it is the same spot.
I am not implying you are not washing correctly, but some of the safe methods include washing with two or three buckets with grit guards, touchless powerwashing, or a rinseless with proper techniques followed by drying with Air [compressed, blower, etc], blotting with a soft towel, or using a towel on a still wet surface without applying pressure.