Right after I shot this pic I realized just how nasty the dirt and bugs collecting in the fins was ,
I dont normally see my filter from this angle so I thought it still looked okay from the front...Ooops!
Guess I'm due for my first cleaning/re-charge after almost a year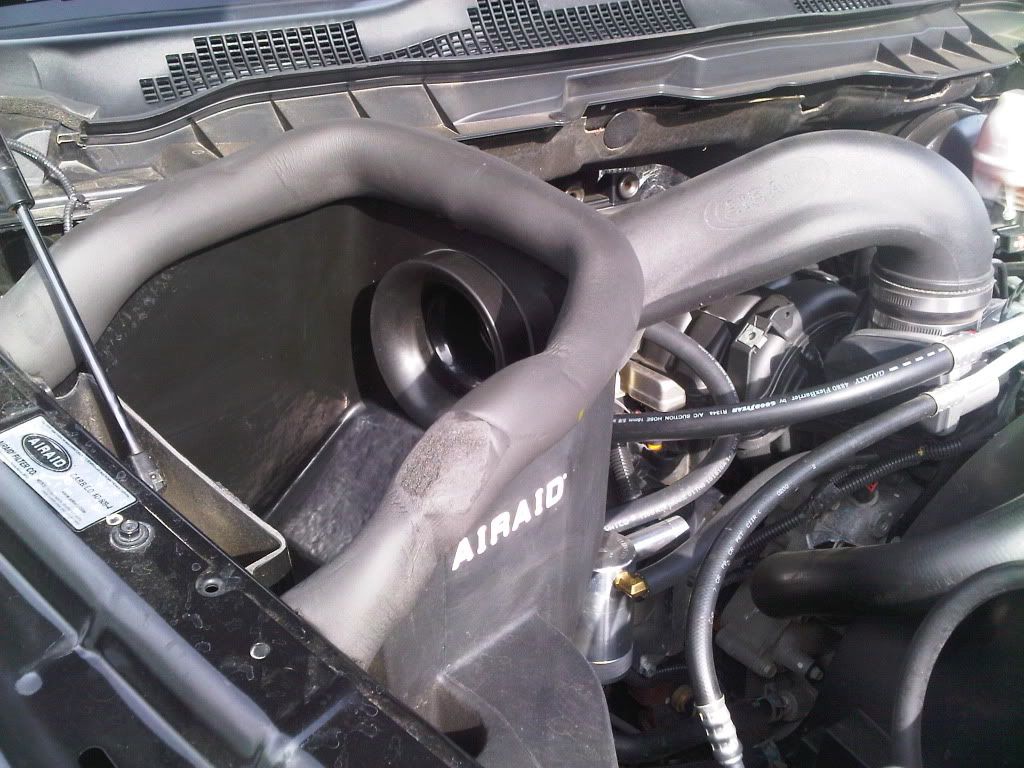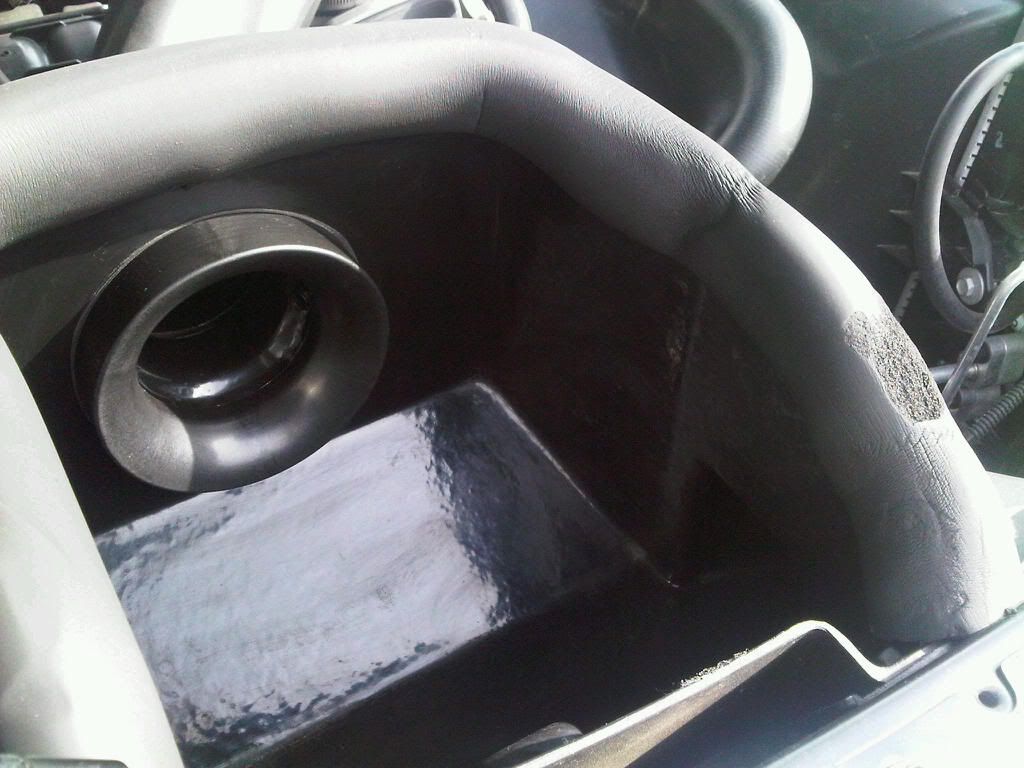 Soaked it with degreaser and let it sit for 10 minutes
Then rinsed from the inside out with a light low pressure shower nozzle on the garden hose and let it dry for 4 hours next to a fan.
Then a light spray oil and let it wick in for 20 minutes...check for white spots and give it another light dusting of oil and let it dry overnight before re-installing the morning.
Bet I'll be even Faster getting to work tomorrow now!
Clean and Dry waiting for some fresh Red K&N Oil.
I use the K&N recharge kit because it was only $12 locally vs $20+ for the Airaid recharge kit.
This shot gives a good idea of the filter size compared to a coke can...with some fresh Red Oil!