I was only able to install the muffler today. I will install the rest tomorrow since I have fixed the problem.
The problem I had was that these incredible 5" tips are chrome!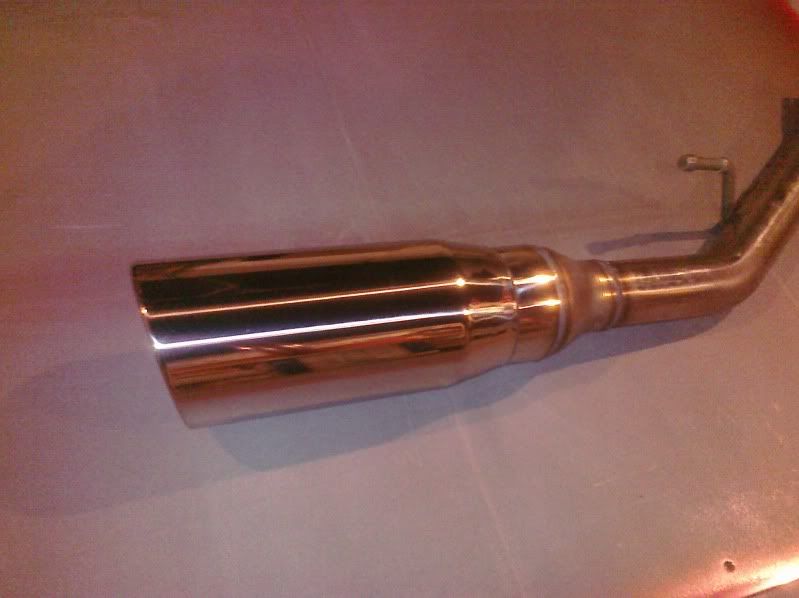 Sooooo, I painted them flat black!
This muffler sounds awesome! If your on the fence about it, get it!