You my friend have a bad plenum plate gasket. A easy way to check this is too take off your intake and look down into the throttle body. If you see wet at the bottom than you have a bad gasket. the wet is the oil being sucked in.
this is the dodge service bulliten for it.
http://www.dodgeram.info/tsb/2000/09-05-00.htm
The reason that this happens is because the intake plenum is aluminum and the plate on the bottom of the intake is steel. the gasket in between in rips due to the different rates that the two metals expand and contract. Guys normally take a sheet of aluminum and trace out the steel plate on it and cut it out. using the aluminum plate will keep this from happening ever again.
Dodge made a recall on this and doing a pcm reflashed that was a bandaid on a lost lim basically. 99% of the time this is the problem.
this is what it looks like looking threw the throttle body: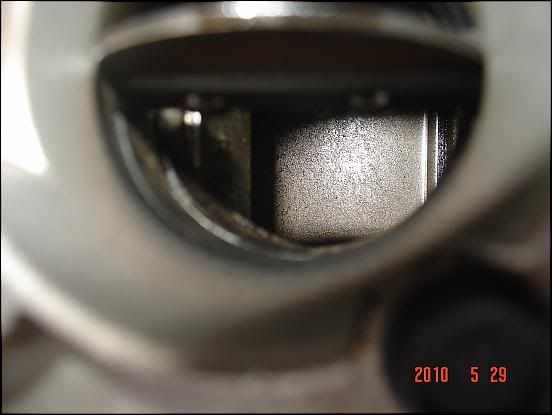 __________________
Dakota County Technical college
Auto Tech apprentice
cataclysmic perverter
If you don't stand behind our troops, PLEASE feel free to stand in front of them.