LOL! no problemo snowman.
I've got a few more new photo's to post, but mostly mod's for Go not so much for Show.
My $6 Ram Air mod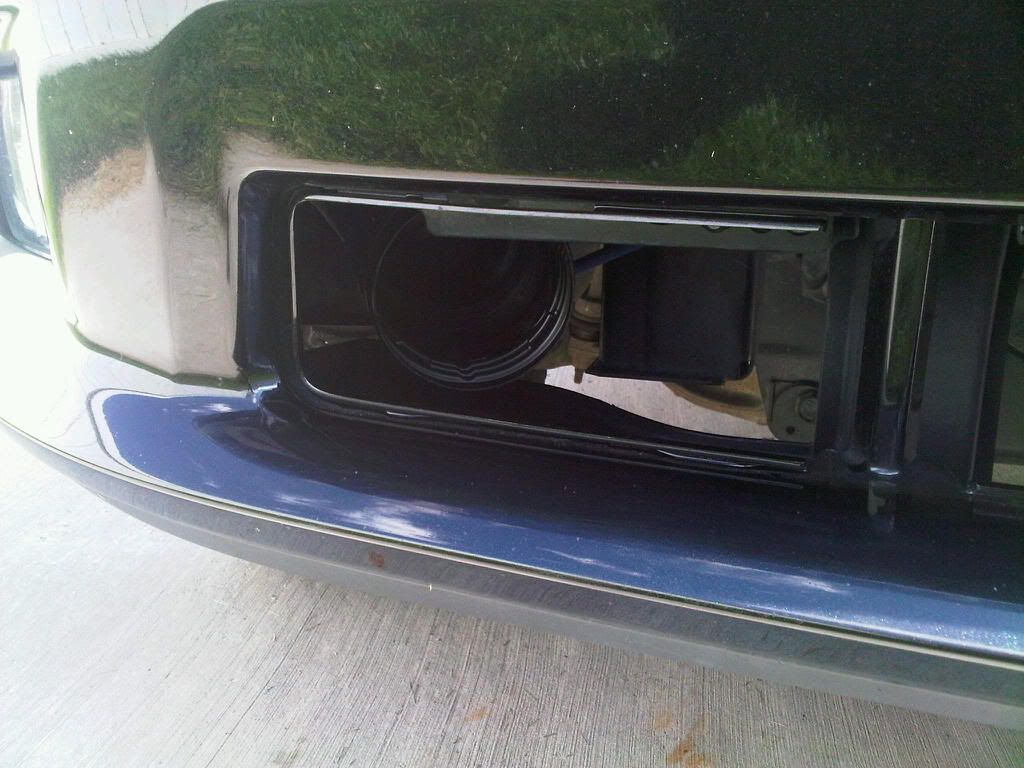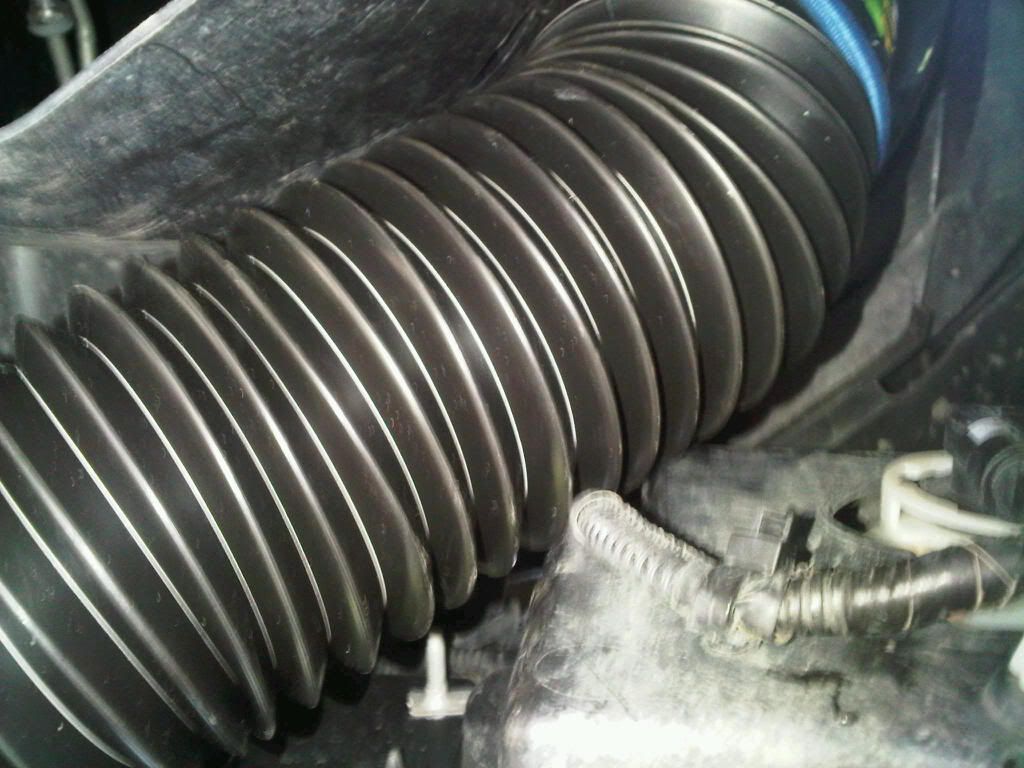 The flex tubing only goes up about 3/4 of the way up the fender, No physical connection to the air box itself.
I'm just re-directing the air source with a 90º elbow basically.
Stock fender opening for CAI is somewhat restricted by the frame and headlight bucket/support
Here's the view from the engine bay with the stock air box removed, and what it looks like from the front with the headlight removed:
This is the natural air path (red line) that all aftermarket CAI (including the stock box) currently use, the green oval marks the approximate direction of top of my flex tube.
Only major difference is the air is Forced in from the Front now,
instead of the TB having to suck in air on its own from below and behind the front bumpers dead air space.
With the flex tube directing air from the Front of the truck where air pressure is substantially higher, More speed = More Ram Air effect.
It's not perfect, but for $6 its a Winner! I will use my flex tube as a template for my fabricator to make a smooth aluminum tube next.
It's running extremely fast with this new mod and the Fastman TB!