This thread was graciously written up and posted on LXF by fnkycld. This is a copy paste on how he polished his calipers. Similar methods can be used and slightly altered for Ram applications and different tools can be used depending on what you have available...
So you want to polish your brake calipers. This easiest way to do this is if you have an extra set of calipers to work on without taking your car apart and not being able to drive it. In my case I was able to get a set of R/T calipers to work on so that I could replace my V6 brakes.
This will take the good part of 1 day if not 2, depending on how detailed you want to get and the tools that you have access to.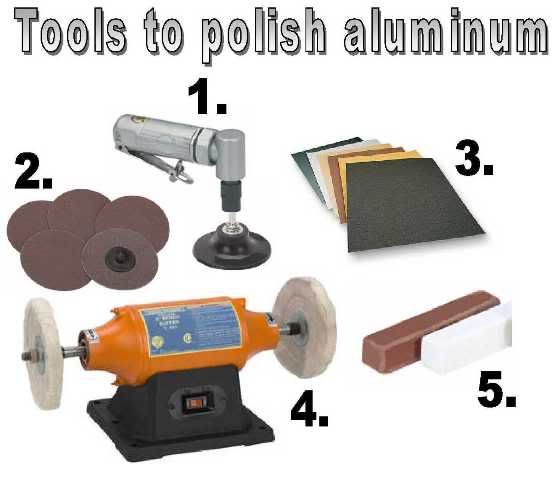 First thing, the list of tools needed to polish aluminum calipers.
1. Air die grinder, (this can be done by hand if you do not have access to an air compressor, it just might take a little longer) an orbital sander can also be used
2. Twist loc abrasive disc 40 grit, 100 grit, 150 grit
3. Sandpaper
• 220 grit
• 320 grit wet/dry
• 400 grit wet/dry
• 600 grit wet/dry
• 1000 grit wet/dry
• 1500 grit wet/dry
4. 6" bench buffer or grinder with a buffing wheel installed
5. White aluminum oxide for general purpose buffing and Red rouge for high polish
6. You will definitely get your hands dirty, you may want to get some mechanics gloves during the sanding and polishing. Also if you are using a bench buffer, you may want to get some thicker gloves as the caliper will heat up a little as it is being buffed and you don't want to burn your hands or drop the caliper as it heats up.
Now to get to work! If you have an extra set of calipers to work with, you will not need to remove the ones on the car, or you can work with them on the car instead. For this write up, I will give instructions on polishing calipers that are removed from the car already.
Pictured below are the calipers before any work is done to them.
1. First step is to clean the calipers from all grease, dirt and debris before you start your work.
2. At this point you can prep and paint the caliper any color you would like and then start grinding and smoothing. This would be to fill in the grooves on the top of the caliper and to add a little personalization to them.
3. Now that your calipers are cleaned of all debris, you can start grinding / sanding them down. I initially used a mini die grinder with 40 grit sanding disc to clean up the rough finish, grind down the casting line and remove the dimples that are on the front of the caliper.
Pictured below are the calipers after disc sanding and removing the casting line and dimples.
4. Now that you have the casting line removed and the dimples are gone, you can continue using 100 grit sanding disc and then 150 grit sanding disc to start to remove any of the previous grinding marks and begin the smoothing process.
The next process is the most time consuming of the most important to get a nice clean mirror polish
5. Begin by using 220 dry sandpaper to remove the last of the grinding marks
The calipers below are sanded using 220 grit sandpaper to begin removing the grinding marks.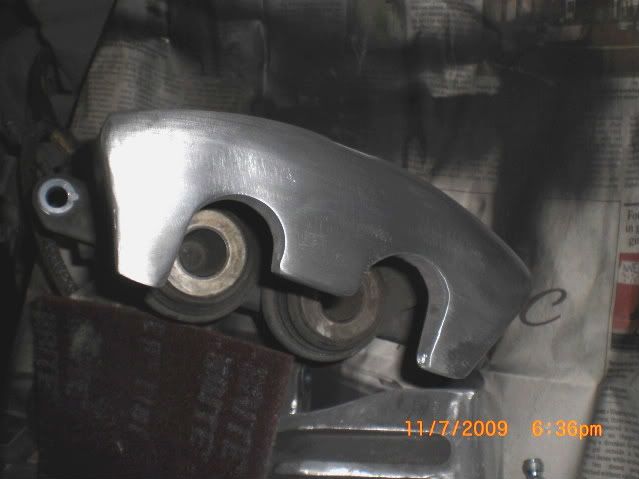 6. Now is when you want to start using the 320 grit wet/dry sandpaper and wet sand the calipers. At this point you will want to start cross sanding by sanding in one direction and then using the next higher grit sandpaper in the opposite direction to smooth out any imperfections
7. After you start in one direction with 320 grit move on to 400 grit, 600 grit, 1000 grit and then 1500 grit
Pictured below are the calipers after wet sanding
8. Now you should be looking at a caliper that is almost shiny, but not polished yet. This is where the bench buffer comes into play. If you do not have a bench buffer, you can use a small buffing wheel on a high speed drill or start to polish with polishing compound by hand.
9. You can use the white polishing compound bar and dress the buffing wheel before you run the caliper on the wheel to begin the shining process.
10. Once you have an initial shine, you can use the red rouge on a new buffing wheel as you do not want to use the same wheel for 2 different compounds.
Below you see the top caliper that has been polished with the red rouge and the bottom caliper has been wet sanded and ready to polish
Here are my stock V6 brakes before I replaced them
Here are the R/T Calipers and drilled/slotted rotors installed
11. Now that this step is done and you have achieved a shine that is satisfactory, you are done and ready to mount your shiny calipers back on your ride.
Here are the polished calipers with the wheel mounted. They really stand out now vs the stock V6 calipers. Plus the braking is greatly improved.