Necropost? I think not!
I have been hellaciously busy! The install got backlogged since I popped for more than the CAI, lol.
After that I ran into a time drain with Mopars at Amarillo Dragway and I'm currently pushing Chryslers in the Canyon...which is a must attend for anyone within 4 hrs of the event...I posted it up in the SW Events section...You will not regret the drive! As I stated I will try to have the 01 at the event. All that aside here is a quick update:
Behold the washed-down stock airbox...nothing wrong with it, but man is it a pain to secure to the throttle body while standing on a tire or ladder and leaning in at an angle with the hood, lol:
The quest to make an air filter servicing/change easier is a big reason for the mod...the other influential factor is of course fuel mileage! Thus, the Spectre CAI was ordered in...
Here is the installed Spectre CAI:
I am very particular about color schemes when it comes to vehicles and the Ram is obviously black and blue..hence: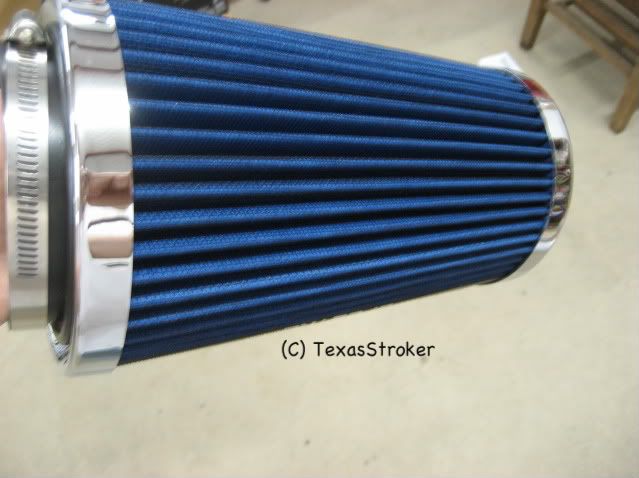 And the finished product:
More importantly the results:
Power is up slightly, nothing to really brag about...I'm hard to please in terms of TQ and HP which is why I have RB Mopars, haha. The truck has always been very quick for what it is and this certainly won't hurt that condition.
For those that care, yes you can hear the intake now. It is noticeable on start-up and cold idle. Mellows out quite a bit when things are up to temp. And naturally you hear the distinct sound of the un-silenced CAI pulling air into the TB on acceleration.
Lastly, for those who are like myself and really just want a little better MPG from their truck...
I have gone up from 10.9-11.1 averages on the TCG all the way to 11.7 in not a lot of miles (maybe 750?). That may seem insignificant, but the 11.7 is lifetime as I have never reset. So over the course of the almost 10 years I've had the truck I am up quite a bit.
My last fill-up I took the gallons to full and the mileage on the trip and I was up in the 12.6 range if I remember right! HUGE increase and well worth the time and money imo. I am anxious to see where I wind up. Keep in mind this is on a 5.2L AOD with 4.10 gears.
Just for the record I did swap plugs and wires at the same time. The plugs and wires were both fine for the mileage, so I am attributing most of the gain to the CAI.