Just a quick video of latest Dyno run. Final numbers are not in yet. Putting in a performance fuel pump and some more air/fuel mix work. Gimme a little more time and I will get the numbers up! Also have some stuff for the for sale section, but need to get my post count up!!! Look out for the random posts
It's a cell phone video, for give the quality please.
Click on the picture, it is a video.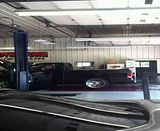 ]