A few pictures from outside of the truck...
Inside the cab and a close up of the lights...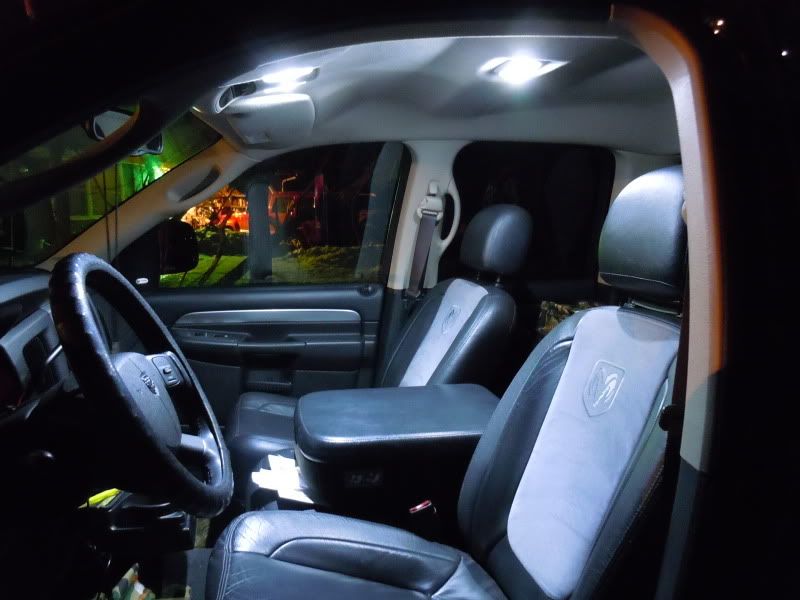 Now here is the photo of what the lights look like when the truck is running. It is like they are constantly on super low power and really emit no light. If I shut the truck off and lock the doors the lights will completely shut off but not if the truck is running and the lights dim out. The only other thing about them is that they do not work by clicking them. Its either all three with the dimmer switch or nothing at all...weird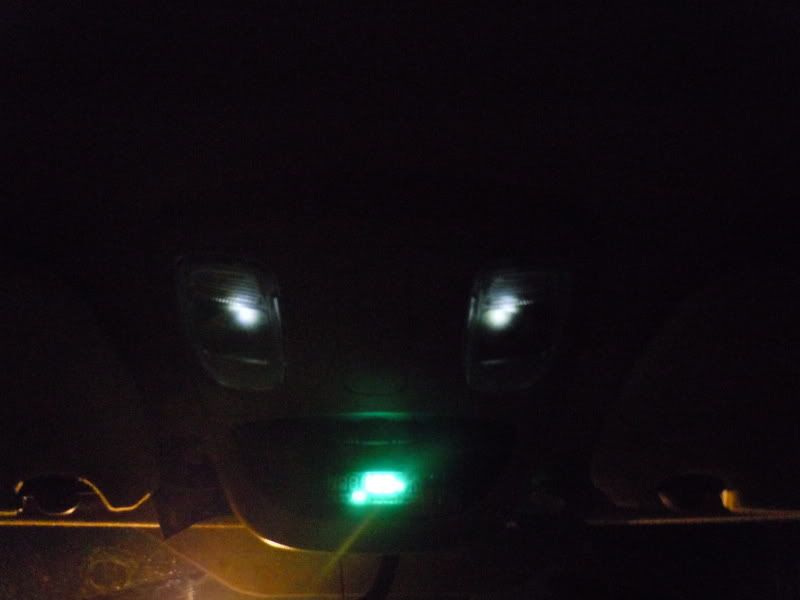 And the exterior lights...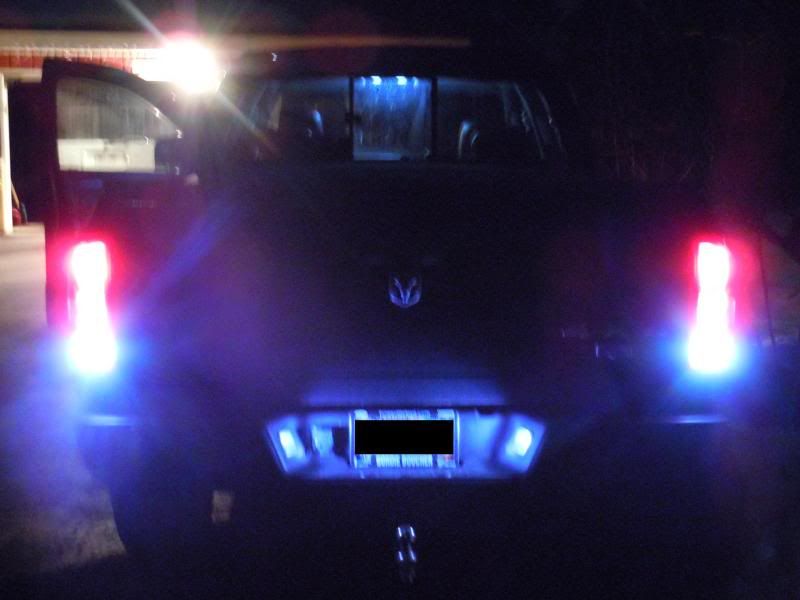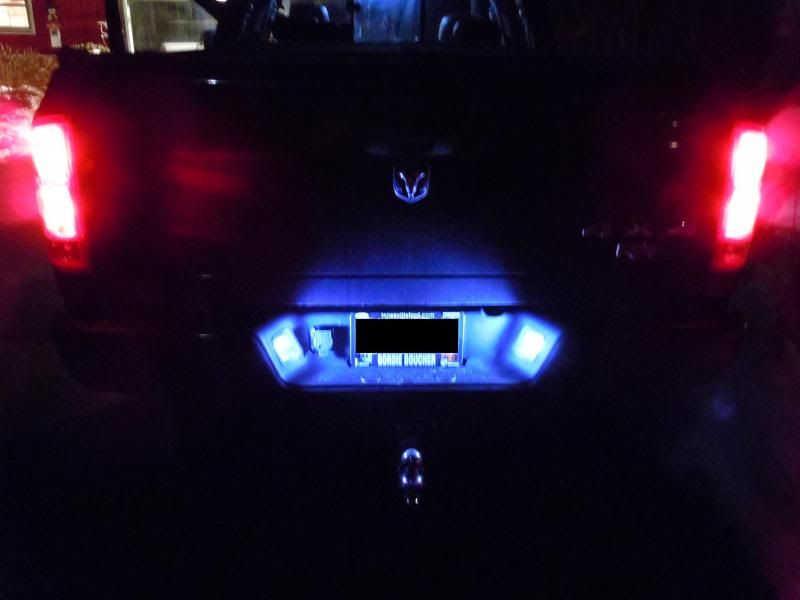 Easiest upgrade EVER and for next to nothing with Ebay! I can't wait for the cargo lamps to get here!!!!!