So i asked on here a little bit ago on how to correct my rear end sag, i got a couple of mixed answers but nothing seemed to help. I ended up just changing the shocks and it worked! Since i was doing front shocks anyways, i figured to try out some Shocks that claim to lift the rear 1" Monroe Sensa-trac load adjusting shocks. This is how my install went, all with the truck on the ground for the front. BTW this is my first ever How-To, so let me know how i did, i will take any feedback good or bad. Thank you for looking!
This was my gift to myself, for ya know...being awesome or something like that.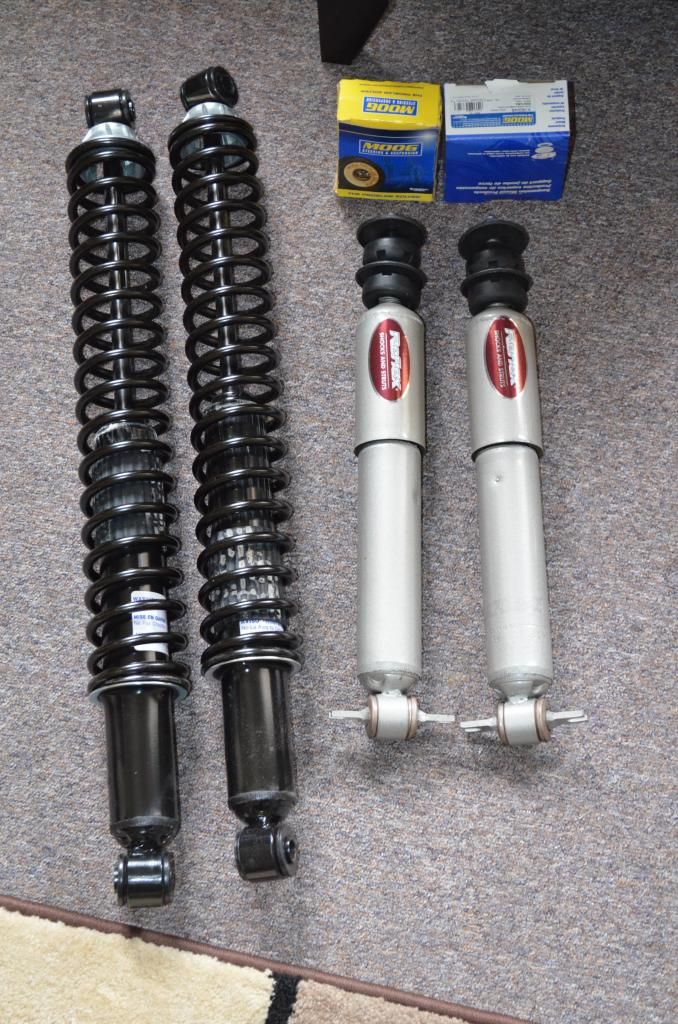 I started my install on the front figuring it would be easy since it only has three bolts, boy was I wrong. as you can see here my shock is a bit rusty, which meant the nut wasnt coming off..at all.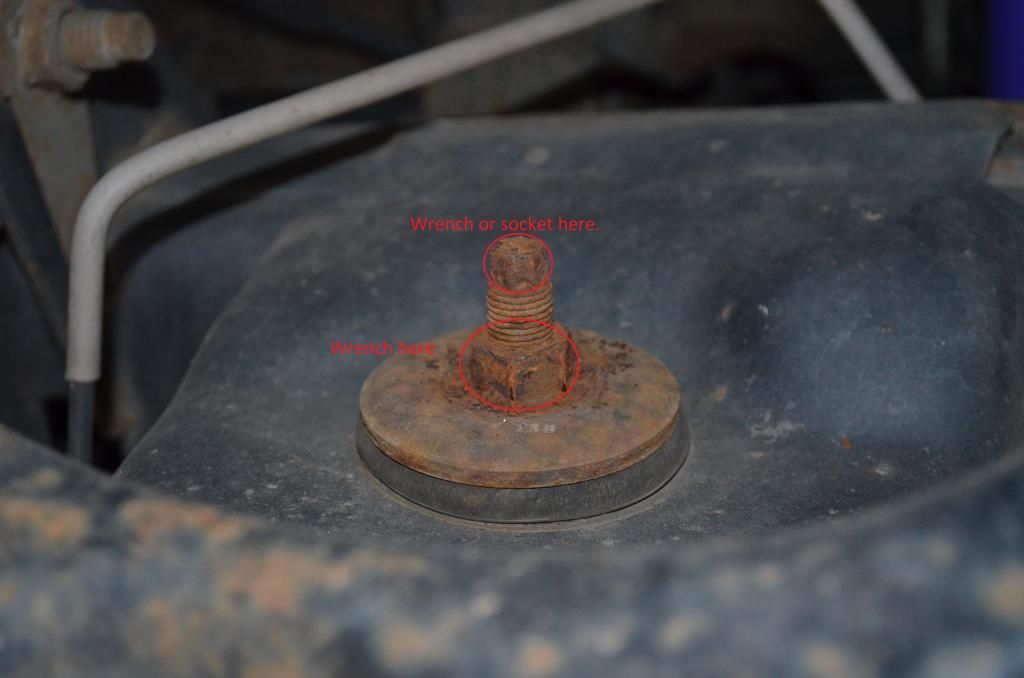 I ended up taking out my handy dandy dremel tool with the cutoff wheel to just cut it!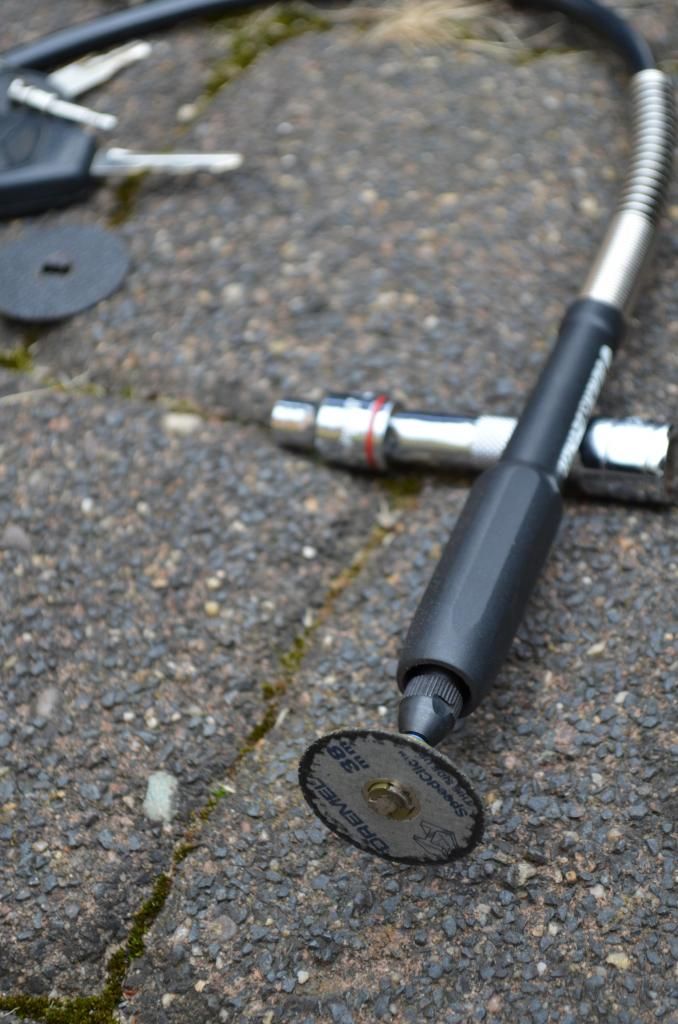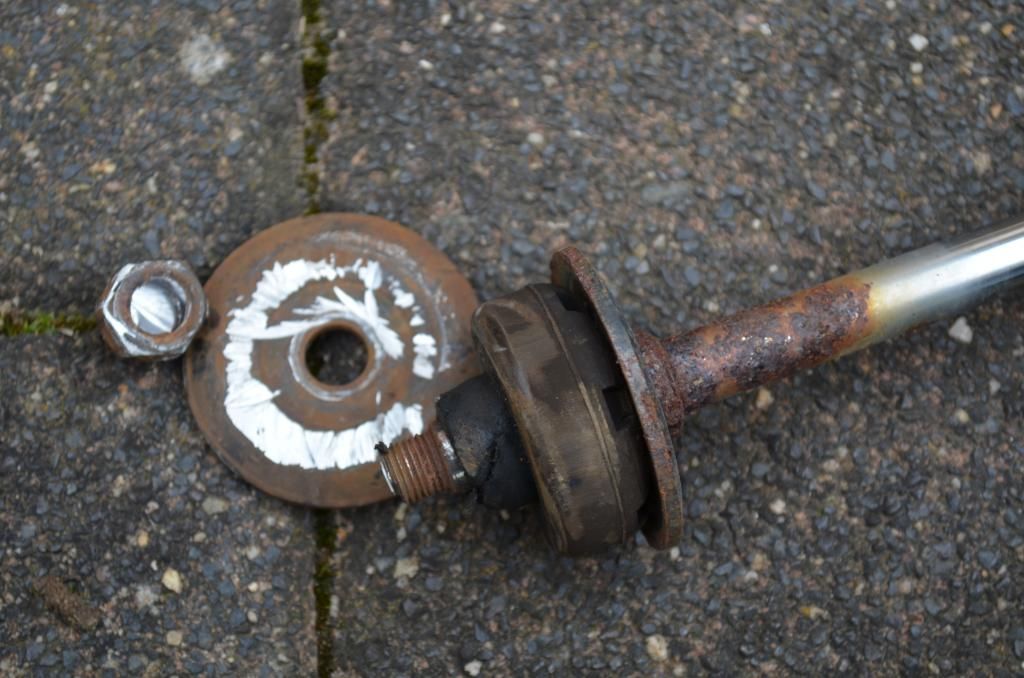 So i cut both sides top nut off while i had the dremel out. Now to the easy part the bottom two bolts, those came off with little to no effort.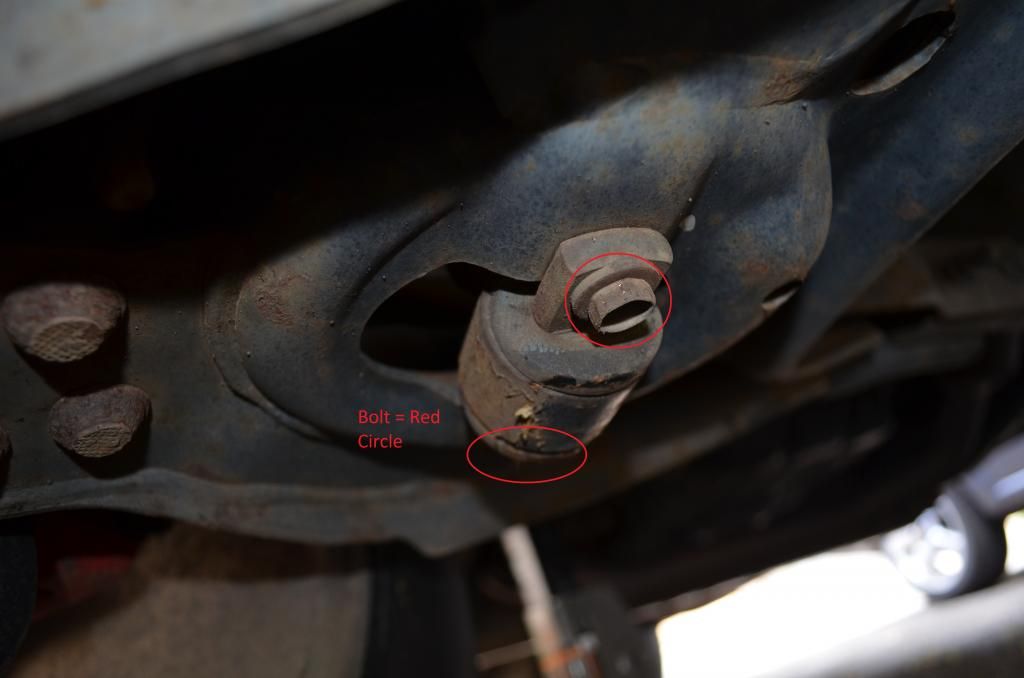 After i pulled the old shock, i took the new shock compressed it and put it in, here it is (only one side is shown, but you get the idea)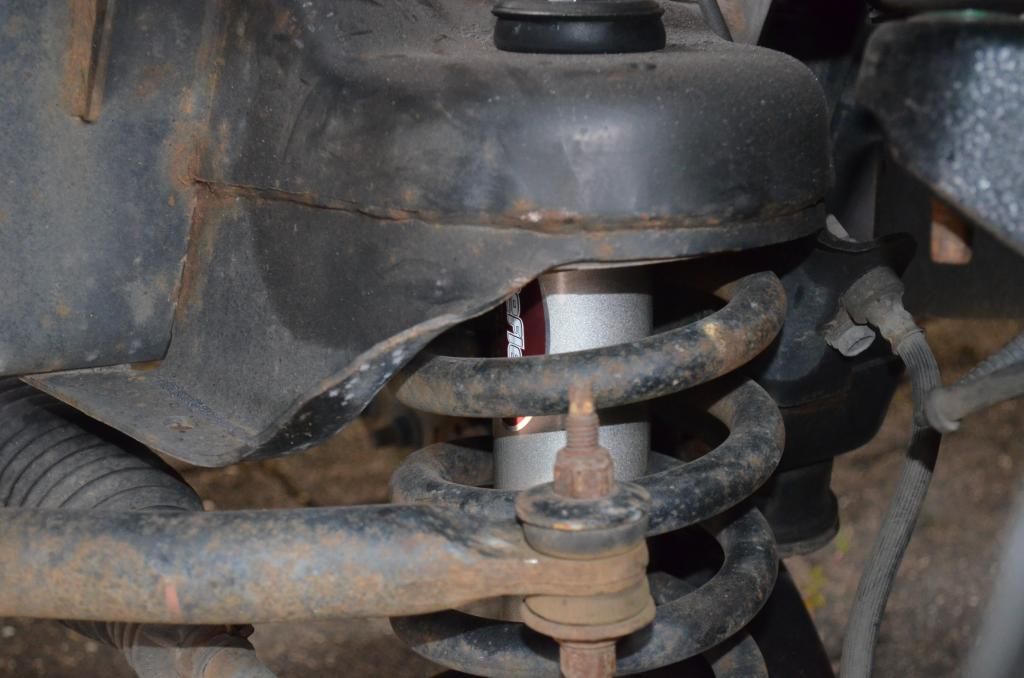 Now onto the rear, I used a jack to get some of the tension off of the shocks, put jack stands under the frame, and then went to town. There is only two bolts to take off for each rear shock, the driver's side was much easier than the passenger side(ill show the passenger side in the pics)
First i un-did the bottom bolt.
It was pretty easy to take off since i recently broke it loose to put on my lowering kit. The top bolt was the hard one.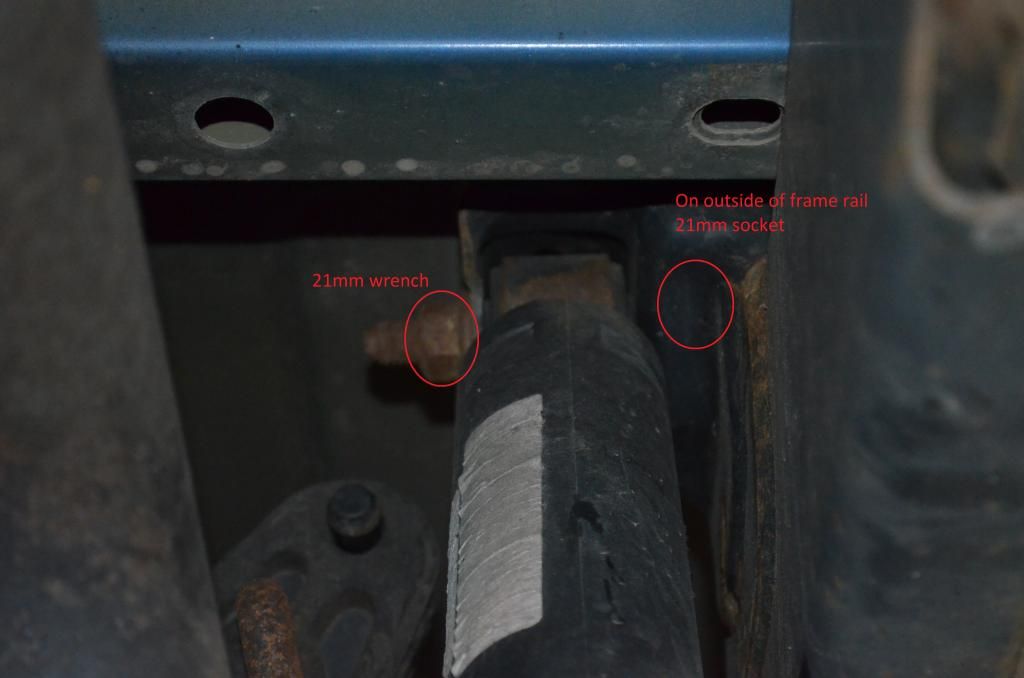 As you can see, the other side is on the outside of the frame rail, which makes it difficult to put either a wrench or socket, so i used a socket with an extension, and used a wrench on the nut-side. (The nut side was cluttered in the exhaust so a ratchet wouldnt fit)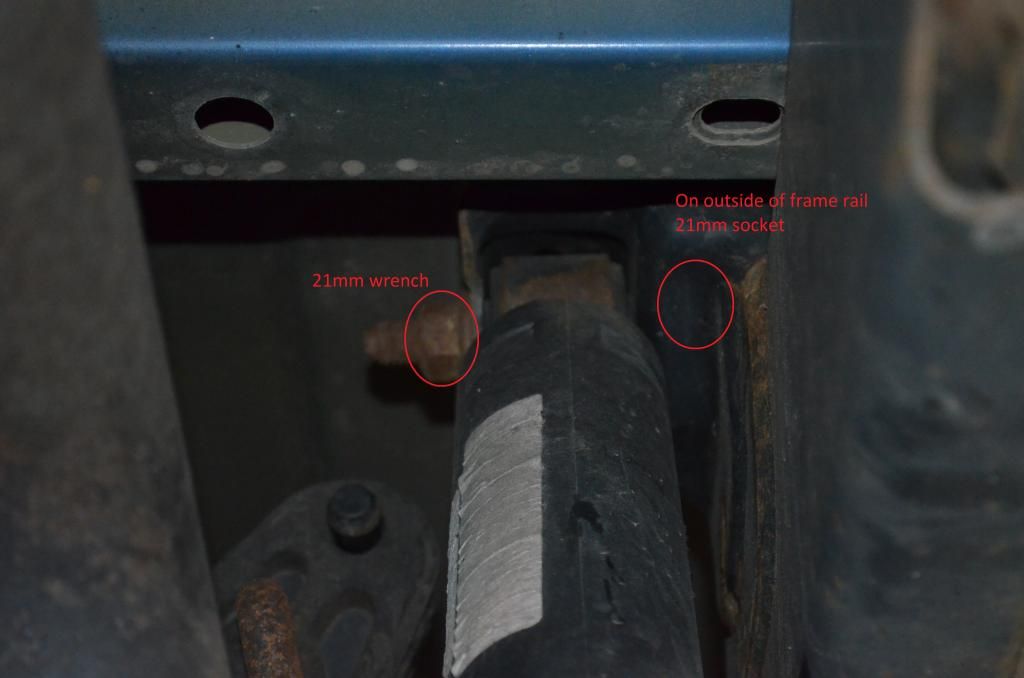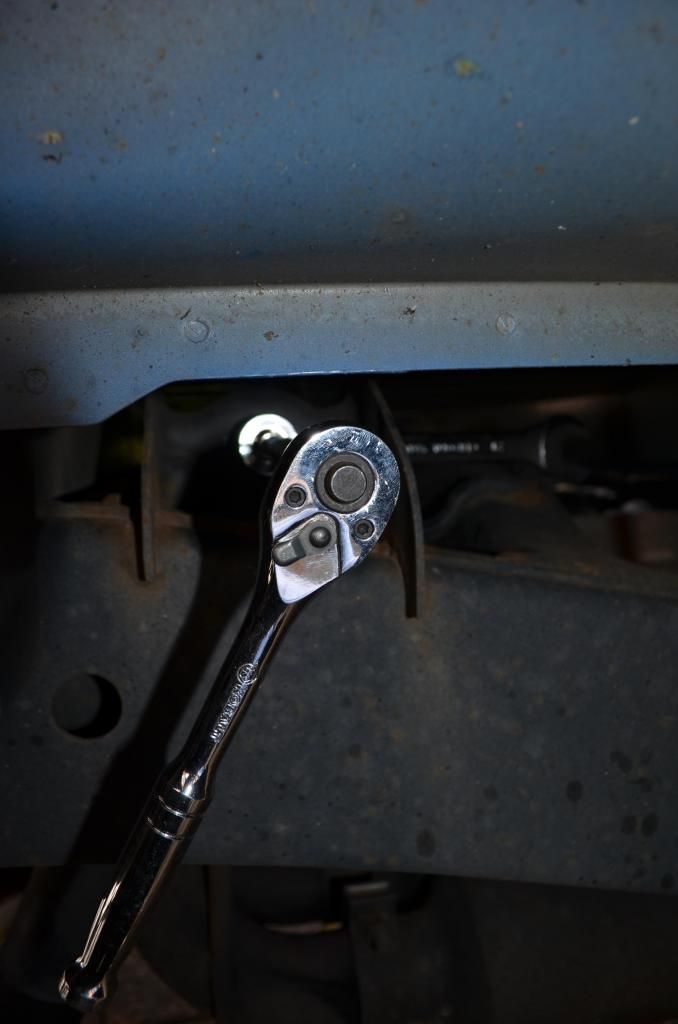 After about 30 mins of working with that top bolt the shock came down here is the stock shock with the new load adjusting shock.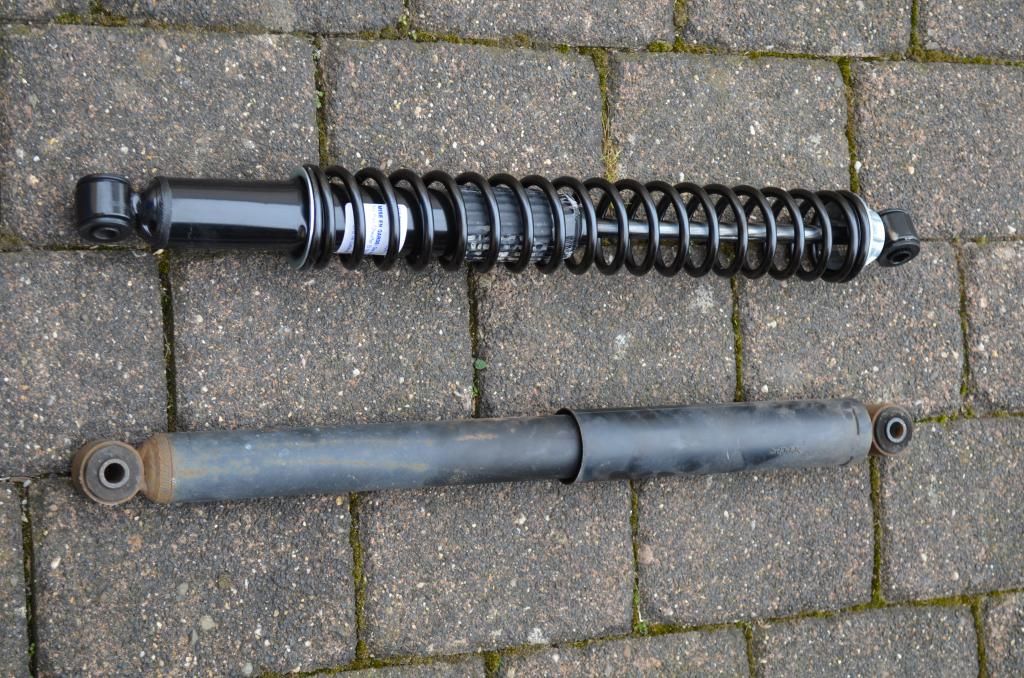 I put the top bolt in first the same way it came out, and used a jack to compress the shock to get it into the mount. Here is the rear shock in place.
And now my truck sits level front to back! I like the way it looks now so if your dealing with the same rear end sag, try out these shocks!