Quote:
Originally Posted by
highlandchef
Gingrbredman, quick questions on your cam setup.

You have the trailer back up cam going to the hanging screen; does the regular back up cam go there as well or does it go to the head unit through the lockpick? I like the idea of putting it up when I'm towing but i don't think I would want it there all the time.

From what I understand the Lockpick does a great job of the auto circuits for the front and rear cams but it doesn't have an auto circuit for a trailer cam so I thought i could wire those with the lockpick and then use a system like yours for the trailer. Which screen did you get that hangs there?

Thanks
The trailer cam system I got off of ebay a while ago. I had it installed in my last truck and just put it on the new one. Here is a shot of what you would get: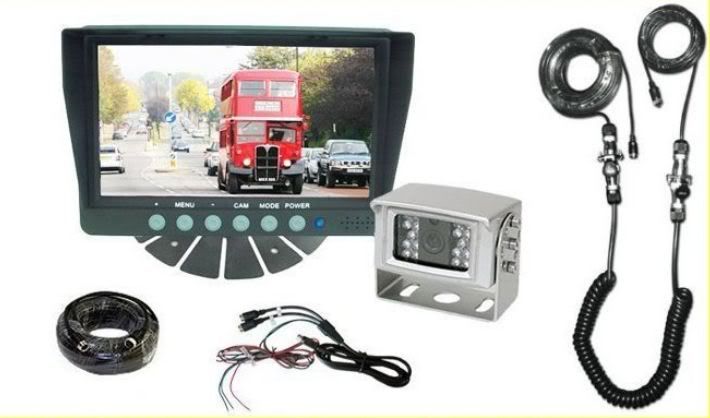 Basically, the trailer system sends the camera feed to the monitor I have hanging on my rear view mirror. I only have that monitor there when I am towing. There is a quick connect on the back of this monitor and the wires are in a loom hanging down right next to the mirror wiring so you really don't even see the wires there when the monitor is disconnected.
For the Ram, I have the stock backup camera which feeds into the headunit. So when I backup to hitch the trailer, the backup feed shows on my headunit. When I hitch the trailer up, the trailer camera shows up on the monitor hanging on the rearview mirror. I wouldn't want that monitor on the mirror all the time so this works well when I tow the trailer.
Now for the interesting part. I think I can use the monitor and or headunit and send the signals to either or both using the Lockpick controls. I'll have the camper home tonight and will do a little experimenting this weekend.
Here is a shot of the monitor on in my last truck.
And here is a shot of the camera mounted to the back of the camper.