Quote:
Originally Posted by
Ghostknife
JBA shorties, magnaflow Y, 24" magnaflow 3"in/2.5" out and stock exhaust from the muffler back. I want a quiet exhaust, as quiet as stock would be fine but i want performance too. The Wife doesnt like loud cars, like my last 4 cars. To be honest its very nice not having to hear a roar while driving everywhere. Especially since its my DD. I havent seen anyone on here with this set up yet being that it would prolly be too quiet for them lol. I will prolly order this set-up in a couple weeks when i have some money saved.Thanks!!

Sean
Just now caught your bump. Next in line will be set of shorty headers, however I have almost this exact set-up. Have a 10778 magnaflow Y pipe, stock tailpipes and resonators, and a 24" 3" s/in 2.5" d/o muffler lined up with it. The sound is not the greatest being that is off of my iphone, it sounds much better deeper than stock and is much more responsive. Stock being a 2, this is about a 3-4. My wife is the same way and she hasn't even noticed it.
http://s1191.photobucket.com/albums/...t=IMG_0944.mp4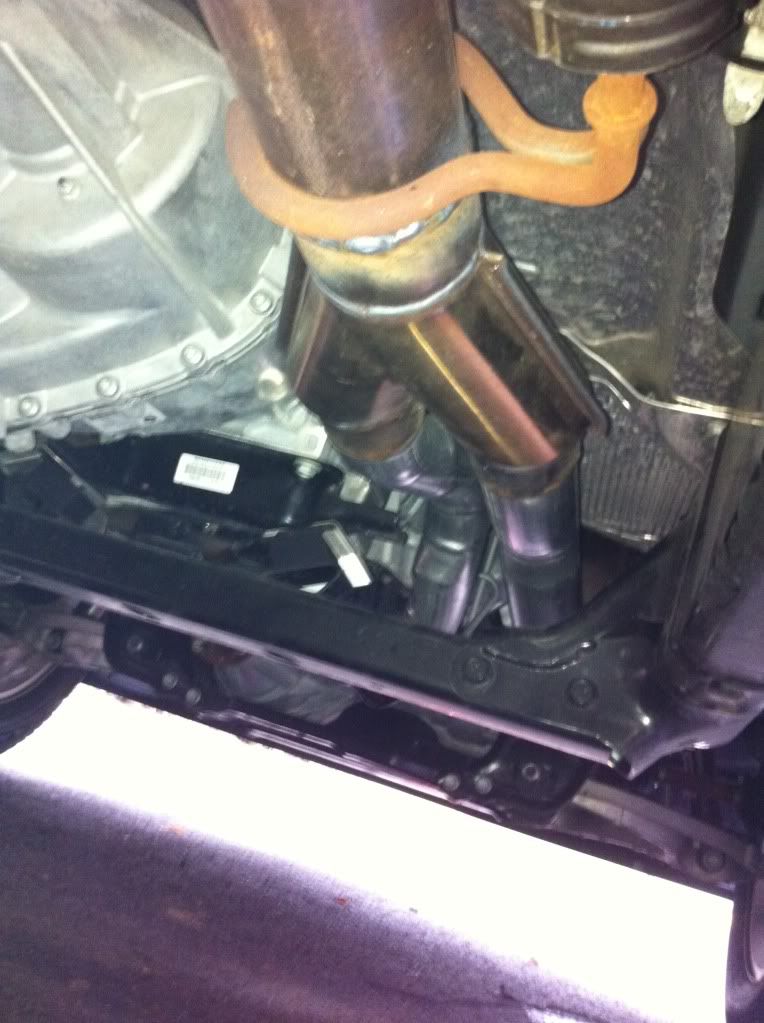 Hope this helps. This is everything you are asking for besides the Headers. Hope the sound quality is good. I only had my iphone to take it with. Let me know how you like it