Not to brag, but I'd like to show these off, lol....Here's pictures of my brothers sportster that I rattle can painted with dupli-color spray paint from autozone. I did it in my garage over about 2-4 weeks (was 2 years ago I don't remember exactly how long it took...) but I worked a few hours each evening after work, wet sanding and spraying a coat of paint. I did flat black primer, then black gloss paint, then clear coat. I think the flat black sort of shines through the gloss and gives it a unique look...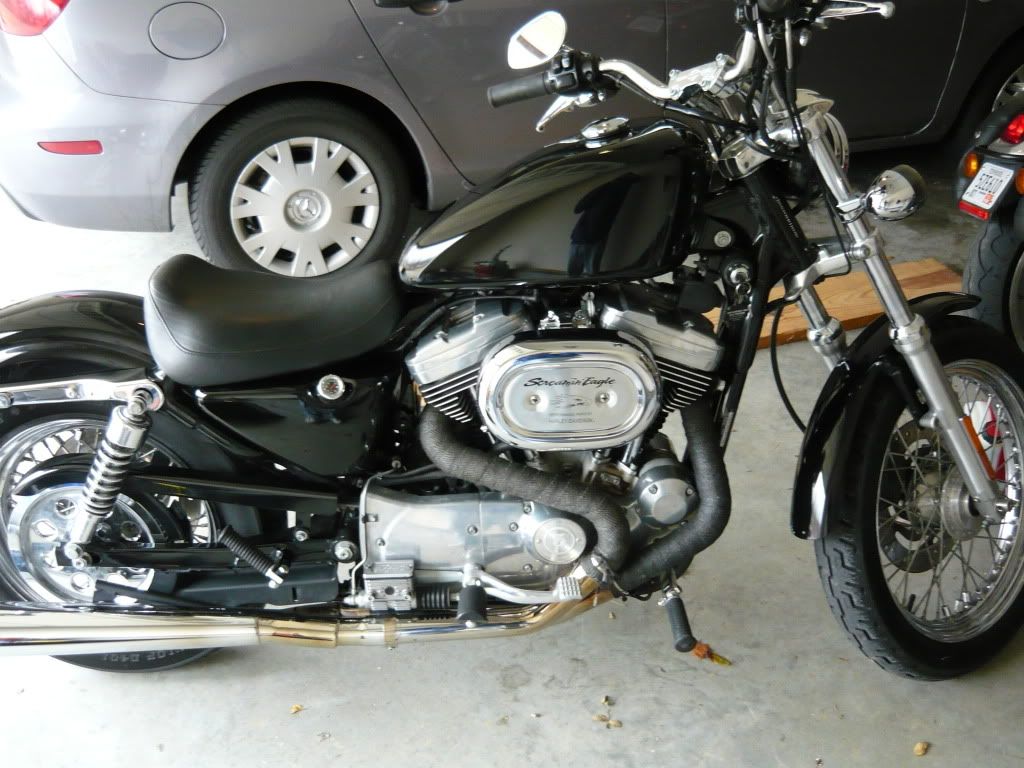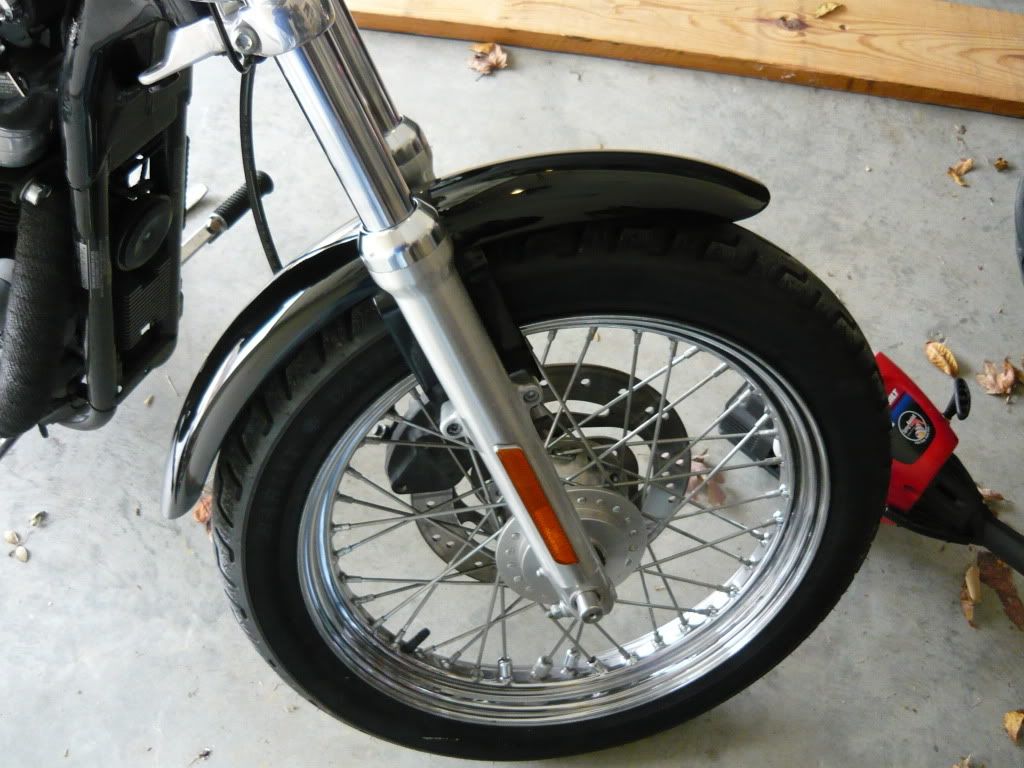 How's that for a finish:
It is definitely not as hard, or durable as a "professional" paint job, but it also wasn't cured with heat. I didn't own a heat gun at the time, I bet if I would have cured it with heat it would be alot more durable. (It nicks pretty easy, but if you're careful it's fine). It looks as good today as it did 2 years ago. ALOT of hours, prep, and labor went into this, but only about $100 worth of rattle paint...
I painted this at my house (Orlando) and when my brother took it back to Tennessee he took it to his local harley dealer to have it dyno tuned and his new Bassani exhaust installed (in the photo) and he got alot of attention about the paint job. They had a harley sportster nightster (I'm sure alot of you know this is kind of a cool looking and unique bike), it was parked out front of the dealer, and the guy said after he dynoed it he put it out from across from the nightster, and this bike got more attention.... That made me proud
I just wanted to show this is what is possible in a garage with rattle can with the proper determination
BTW that bike is FAST, has the same thunderstorm engine as in my buell, but has about $5k of headwork, cams, etc....it is over 120ft lb AT THE WHEEL at around 1,500 rpm....
Sorry to get somewhat off topic, I just thought this sort of pertained.... Good luck with however you get yours painted