Hi guys. I just got doing a double din install in my 1 1/2 din 08 Ram 1500. I did it with the help of this forum. THANK YOU!!!. What I did do was an easy mod of the existing bezel in my truck. I just didn't want to come off the extra $100 lol. It came out great and VERY easy!
parts (including Pioneer AVIC f700BT) came to $225!!! Took about 5 hours. All parts came from Ebay.
1. Double Din Dash Radio Stereo Install Kit +Wire Harness(antenna adapter too) $20
2. an Axxess CHTO-013 brand new $35....they didn't know what it was for and they have one more left....hint hint
3 Plastic Epoxy for ABS plastic $4.00...sand paper I had left from repairing my cycle fairings...used this epoxy on them too and have held up great.
Well, first I removed the bezel. I took the trim piece from the install kit and lined it up to the bottom of the storage pocket and the edges of where the knob cut outs of the stock radio are. It will line up exactly. Take a pencil and trace the trim piece carefully without moving it. You can measure the sides that you scribed to the edges of the vent openings...but no need to. It will be exactly centered if it didn't move while you traced it(take your time). I had taped it out because I wasn't sure of how to approach it...its not needed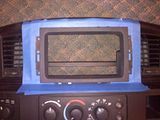 Next, I took out my Dremel tool with a lil saw like attachment and cut to the INSIDE of the lines you scribed. You can always sand more but its hard to put it back if you over cut.
Now the time consuming part. Sand and fit...over and over till you get a nice fit. It should NOT be tight. Its like a heavy 1/16" to a light 1/8" clearance equally around the trim piece. Always fitting the trim piece from the back like your would be installing it in the truck.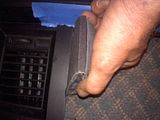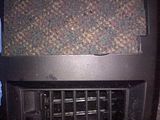 After you have the trim piece fitted..you will have a 1/4" like space above the trim piece. You will fill this with the part you cut out of the bezel. its the perfect size..well...almost LOL. Trim it up in the corners to fit and epoxy it into place. Use tape on the back side to hold it into place and o keep the epoxy from coming out the back side and let it dry. Now, sand that part till the trim piece fits.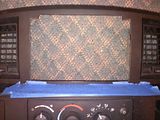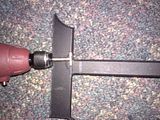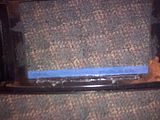 You should have something that looks like this.
]
Now you just need to finish sanding and primer and paint it. Sounds harder than what it was. I have no special skills when it comes to this. It was the first time I did a stereo install. It came out great and I saved a ton of cash!
I will post a pic of the final product tomorrow. Just finished installing it tonight. If you guys have any questions just ask.
Thanks alot for all of you guys posting to give me the info to even attempt this.
Updated pic ....ALL FINISHED!!!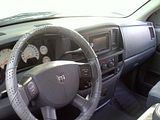 THANK YOU!!!