So I haven't posted any new pics in a while so I figured I'd post the mods I've completed so far. The last couple days I debadged and painted the engine cover. I also bought a new black shorter antenna and put that on.
For the Debadge I just parked in the sun and took some fishing wire to the letters and they all were off within 5 minutes. I thought great, this is pretty easy...
Then the hard part. That tape is some heavy duty stuff, and rightfully so. I've heard of others buying the 3m eraser wheel. but I couldn't find one around me. So I just took my fingers to it and kindof rolled it up ontop of itself. About an hour, sweat, tears and a few blisters later I had all of the tape off. Then I just used some goo-b-gone on the remaining 'goo' and it came out brand new
I'm very happy with how it turned out. For now I've left the Hemi Badge on because I like it and I like the black wording with chrome around it. I'll see how I like it over the next week.
For the Engine Cover it was fairly simple. Nothing too it really. Most of the time was spent masking it up which was quite annoying at one point lol. But once that was done it was good. The hardest part was taping around the Ram Head on the Filter cover.
-----------
Before that I bought 2 10" JL subs and put those in with a JL JX500/1 Amp. Also I have on Recon Smoked Tail lights and 3rd brake light.
Mods not completed yet - Front window tint (Not sure why I haven't yet)
- Halo Projector Headlights. Most likely smoked to match my Tails.
- Eventually a set of new wheels. (black when the budget allows)
- And I may try plasti-dipping my side steps black. But I'm not sure about that one yet.
- WeatherTech floormats
Any suggestions on other mods would be greatly appreciated.
Now to what you all want - some pics
The Day I picked her up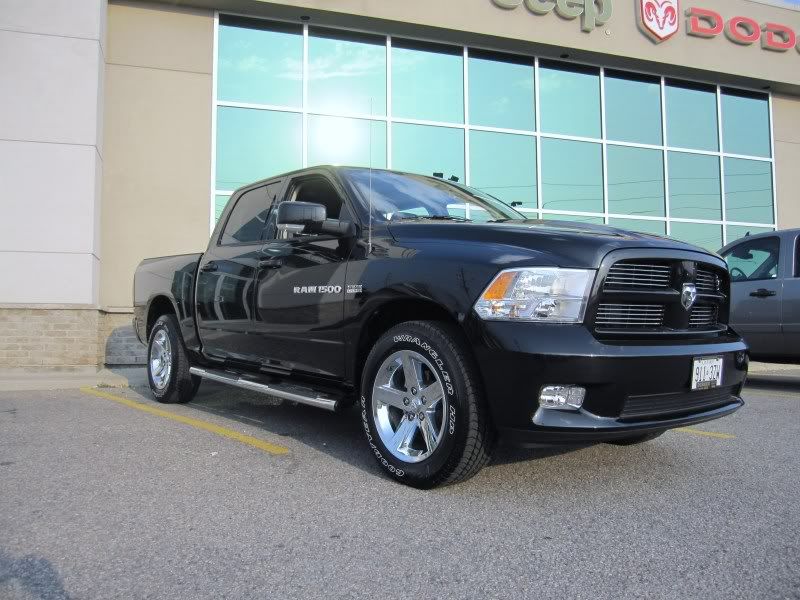 Debadge w/ new Antenna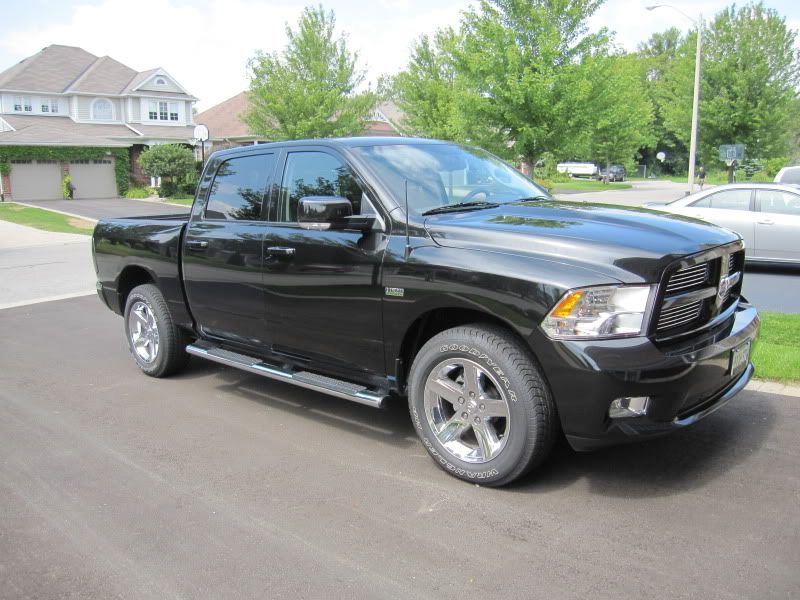 Couple of Engine Pics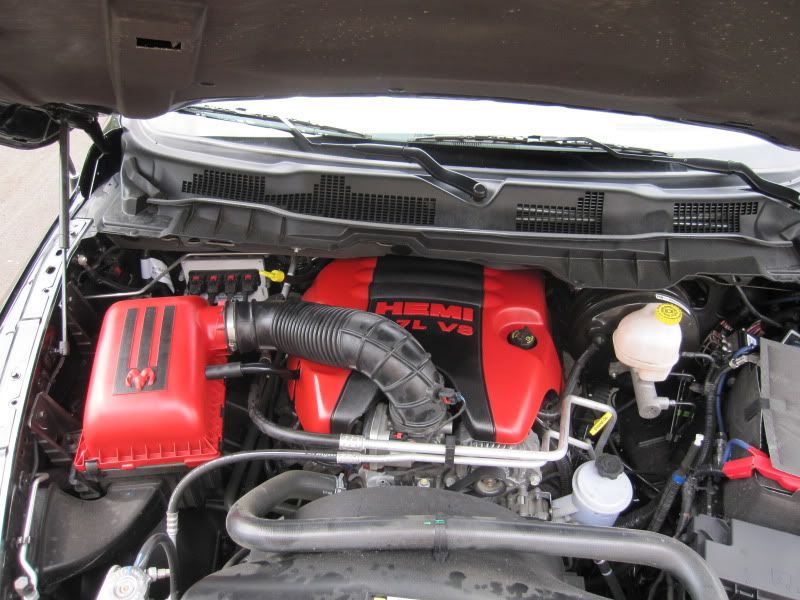 Subs and Amp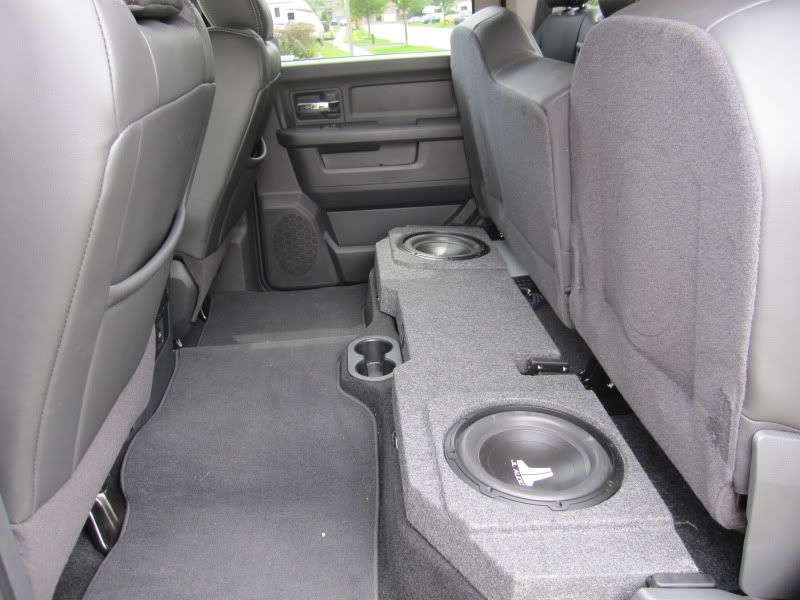 Tail Lights
RAM from Debage inside Door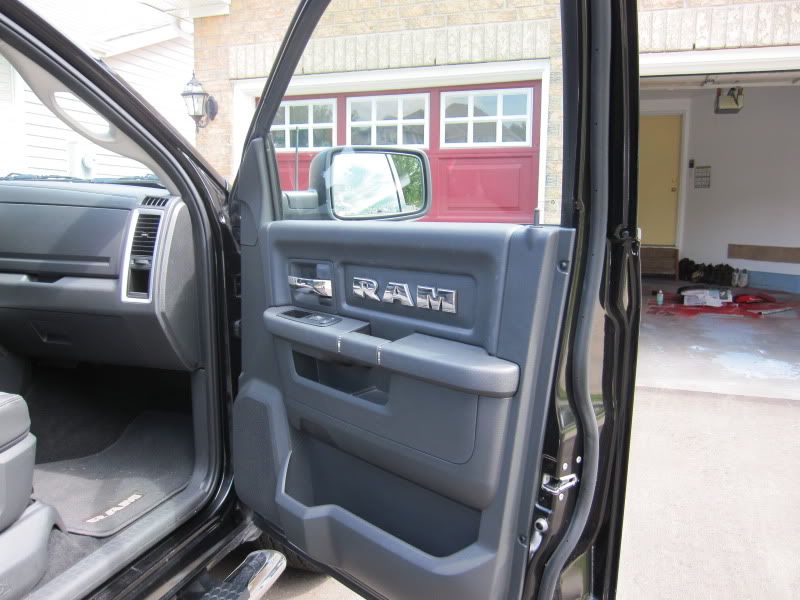 __________________
2011 Ram CC Brilliant Black
2 10" JL subs w/ JX500/1 Amp - Debadge - 20% Tint - Painted Engine Cover
Recon Smoked Tail Lights & 3rd Brake Light - Recon Projector Headlights
Blue LED Footwell Lighting - White LED Bed Lighting - Plasti-dipped Nerf Bars & Grille