Quote:
Originally Posted by
MADDOG
the pipe sizes, from stock to the catback system, are the same so really you don't need to replace all of it.

Why is there still so much mis-information about Cat Backs on this forum??
Last time I checked Stock tail pipe on a 4G is only 2.25"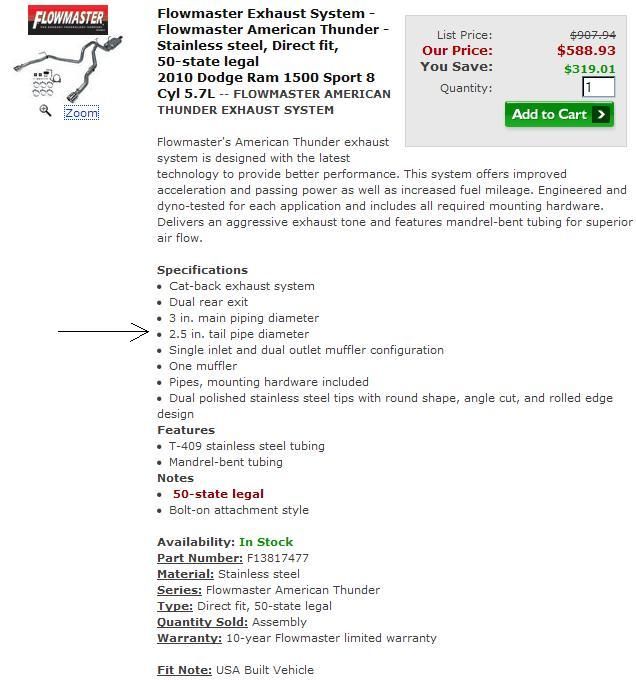 Flowmaster CatBack image
Magnaflow CatBack #16869 also has
2.5"
SS mandrel bent pipe
There is absolutely
NOTHING
the
same as
"stock" on the Flowmaster or Magnaflow CatBack kits after the muffler,
except the hangers
...
I dont know why I have to keep repeating this week after week and still mis-information gets posted here...again and again.
The stock dual system has smaller 2-1/4" pipe, AND a pair of 20 pound resonators and tiny (4" long x 4" Dia) cheap single walled chrome plated tips
(that look like they came from a Dodge Caliber parts bin) that are just clamped on.
If you choose the Right muffler to begin with, there is absolutely no need for factory resonators at all. Get rid of them!
Both the Magnaflow and Flowmaster Cat Back systems have:
- 2.5" Mandrel bent stainless steel pipe rear sections
- Eliminates the stock resonators freeing up weight and flow rate
- Finish it off with Larger Welded in Place Double Walled Polished SS tips. (that alone should be enough reason to buy)
- Extended/Lifetime warranty
The Magnaflows Tips are almost 12" long, 5" diameter Double Walled Polished Stainless Steel. Worth over $100 ea if purchased separately.
The Entire Magnaflow Catback system also has a Lifetime Warranty
The Flowmaster Cat Back has a 10 year Warranty,
Last time I checked stock exhaust is a wear & tear item and once rusted out you need to buy again.
(maybe someone with a Maggy CatBack can sell you their take offs for $200 LOL!)
I'm not sure about the Tip size on the Flowmaster kit, it doesn't specify.
They look larger diameter than stock, but not as long as the Magnaflow tips.
The Magnaflow 16869 can be found on line from $450-$480 if you search the forum. Many (like myself) sold their new dual take offs for $200 to recoup some cost
...that puts the net cost around $250-$300 for a DIY driveway install kit that bolts right in, no labor charges.
If your okay with stock tips, I guess just swap the muffler and be happy with those, your resonators and stock 2.25" pipe.
My old stock single walled chrome plated steel Sport tips that just dont fill the 6" diameter cutout properly
New Magnaflow Double Walled 5" Polished Stainless Steel Tip's are worth over $100 ea on their own
Stock
Magnaflow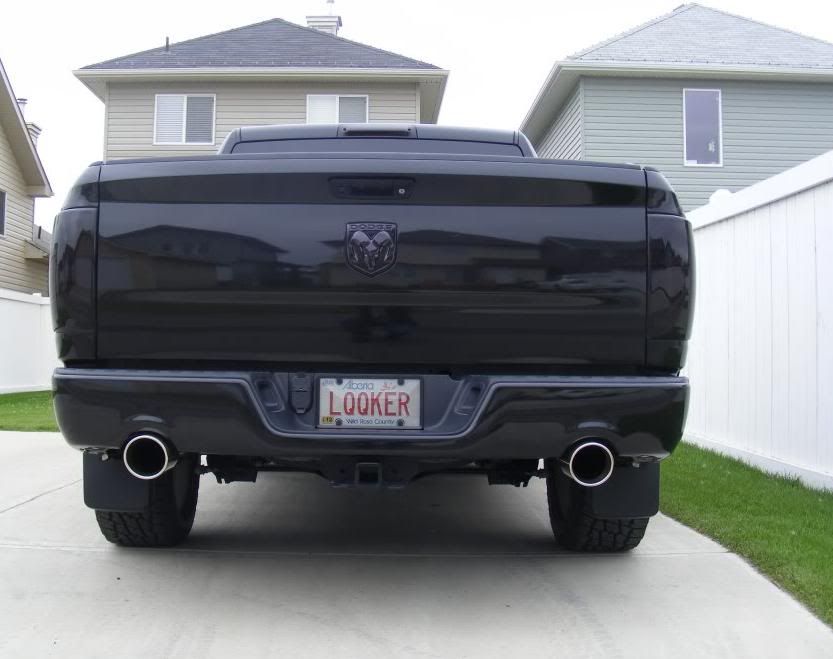 07' Dodge Caliber R/T single walled angle cut tip ...look familiar?
Yup, that VVV looks like a Caliber tip to me Doh! at least teh Caliber tip was welded in place, the Ram is just a clamp-on afterthought
Magnaflow 5" Twin Cannons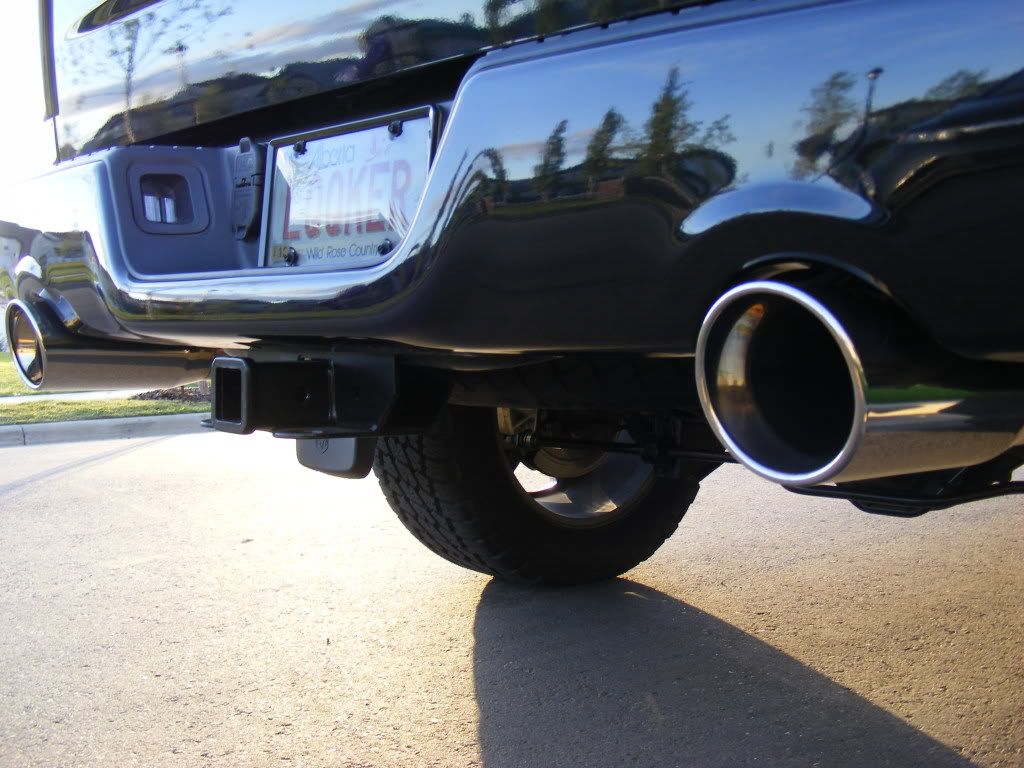 Sound of the 22" Magnflow is great with no drone in cab,
about the same sound level as an 18" muffler if you left the stock resonators on.
Nice deep low rumble at idle, Hemi Roar at wide open throttle. <click for video>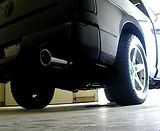 In Cab WOT, with excessive tire spin
<click for video>
No Drone Highway Cruise @ 100km/h (60 mph), avg 22-23
mpg
<click for video>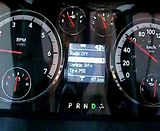 Performance? yup , got that covered too (13.898@98.51mph)
The MAgnaflow retails for almost $900
So I think $500 is a steal! for what you get
http://discountperformanceexhaust.co...9-p-19977.html
Someone posted that AutoAnything had the Maggy 16869 CatBack paired up with the Y pipe (10778) for $546 with free shipping!
http://i966.photobucket.com/albums/a...it3/ram007.jpg
If your Happy with a pair of useless resonator boat anchors, smaller tips, smaller pipe, limited warranty, and dont mind throwing money away on labor
because you have to pay some Midas hack for the welding...fine, just swap the muffler and be done with it.
If you want the more , you do Do get what you paid for despite what some like to tell you on the forum. Its most Certainly NOT the same as "stock"
If you sell your new take-offs for $150-$200 (like myself and several others here have done) you basically get all the extras for Free!
...and you can say you did it yourself
Dont want to be bothered to list your take-offs in the classifieds/craigslist for free? Why not take it to a local scrap yard for $50 and be done with it.