calm down radio kay9 seems to know his stuff...
semichigan: yes titan axle sucks and their "fix" was to add an aluminum finned diff cover lol
Here you go radi: SC 91 tune dyno for 2009 hemi from "the other" site. Very large gain shown here, way more than they even claim. This also shows that dynos are useless to compare for separate vehicles, notice its 20hp less stock than most other stock hemi's dyno at...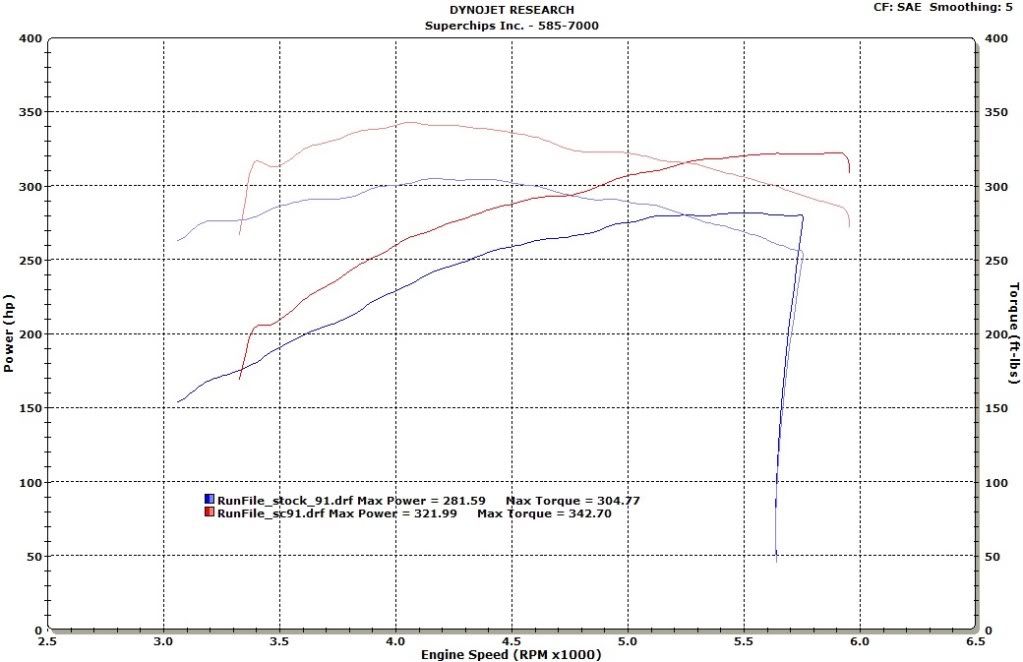 kay9: It's the 23rd....I was hoping to buy a converter in the morning...?