after my leveling kit install i took my truck to Meineke for an alignment. they sent me on my way and as soon as i got the truck on the road it was pulling HARD to the right (ridiculously so). i turned around and told them they didn't get it right so back on the lift it went. finally they got it right and sent me on my way. i drove around for 5 days before a forum member (different forum) commented on how the tie rod nut looked loose in one of the pics i posted: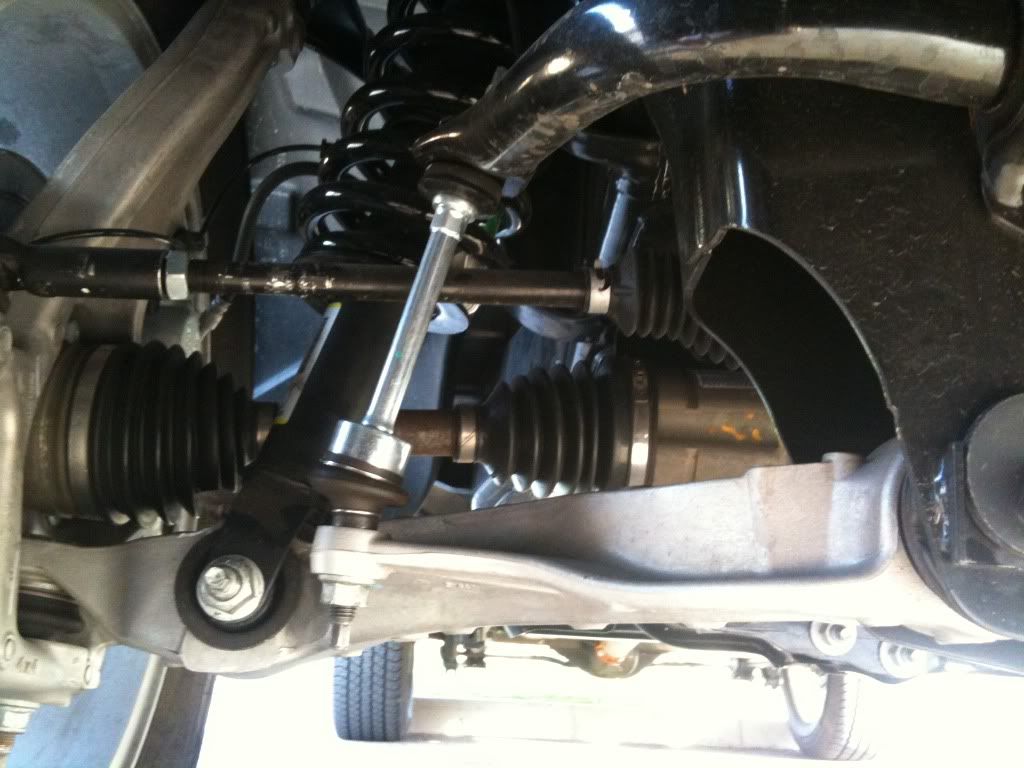 that pic was taken immediately after the alignment. after that forum member brought to my attention (5 days later) i went out and checked. sure enough both tie rod nuts were left loose and had worked their way about halfway across the thread length. i tightened them up and drove to a nearby shop and had them align it correctly. then went straight to Meineke and got my money back.
long story short: check people's work because the average dipshit takes no pride in his work.
__________________
2011 Ram 1500 Big Horn 4x4 5.7L
1.5" TGC Leveling Kit, 305/55/20 Toyo Open Country A/T's