If anyone wants to take your dash off for you, and find the problem, by all means my friend.......let them.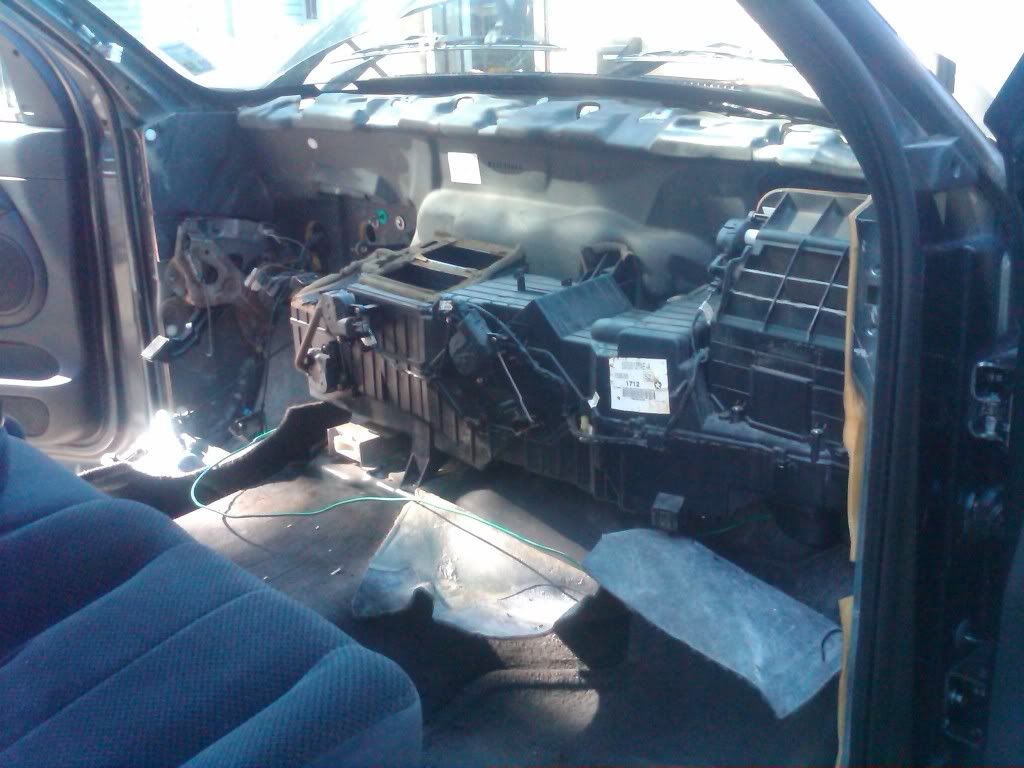 That black box is where all the a/c and heating stuff live, and if there is a related noise, thats where it will be. While your dad is in there he may as well change out the evaporator core for your air conditioning, that is likely where your leak is coming from anyway being that you smelled the 134a after recharging it. This also may be where your noise is coming from, it may be air left in the lines and leaking down as you drive.
I myself have never had the noise or smell problem (probably just jinxed myself because I didnt change my evaporator core when I had it all apart last week), but my boss had a smell coming from the vents when his evaporator core went on his 06 2500. The best way i can describe the smell was almost like a box of band aids. Yep his truck smelled like band aids, not sure of the particular smell you were having but this is the only similar situation I can recall.