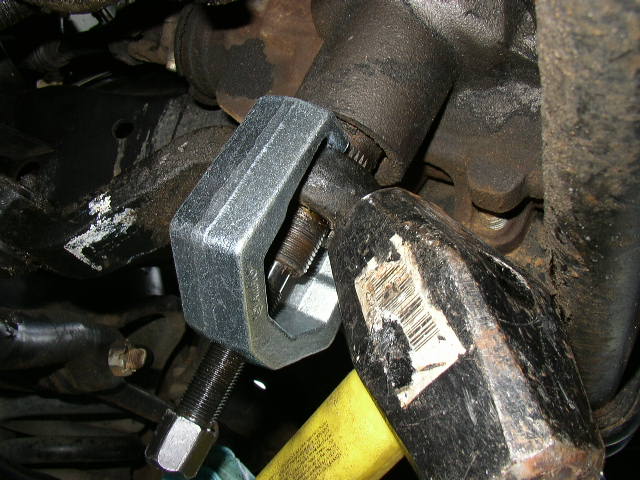 Pittman arm puller.
They're about $15. Google pittman arm puller under images to get an idea what it looks like...then try to remember where you saw one and go borrow it.
I just Googled it to make sure and there's tons of pictures.
Here's a hint so you don't snap one of the ears off the puller. Once you get some tension on the puller (couple turns) tap the side of the pittman arm where it slides on to get it to pop off.
If you search the photos of the puller, your bound to see one with someone doing it.
Or you can just look at the one I found for you with both, lol.