Long story short, my cheap ebay sub box blew my subs.
I cut the carpet and pried off the top sheet of wood. I was pretty disappointed to find out how cheap this sub box really was. I looks like it was held together by what looked like needles but they were actually nails and I don't even think there was glue or caulk between the pieces of wood. And if you can see in the pictures, in the corners where the wood joins, it looks like they tried to seal the box with really thin lines of some kind of glue. I attempted to seal the box with silicone when I first got it since it was leaking but that didn't work and the subs eventually blew just after a year. So I wrote down the dimensions and wanted to share them with you guys since I knew a few people wanted them to build their own sub box.
Here is a picture of the sub box and one with the top taken off.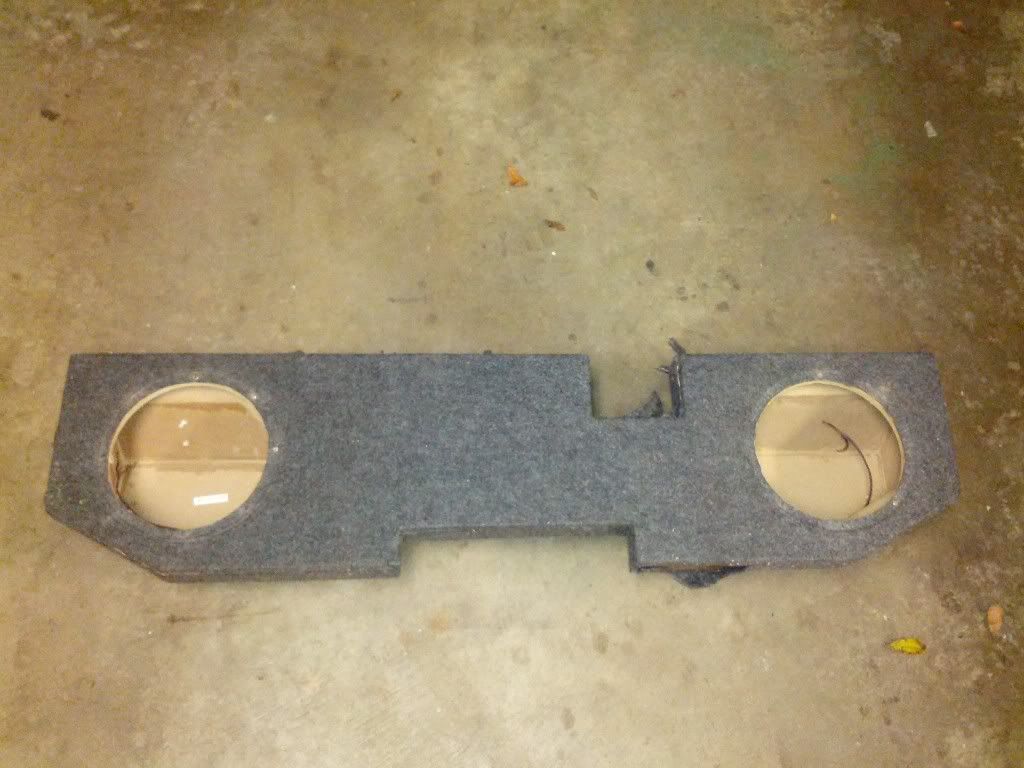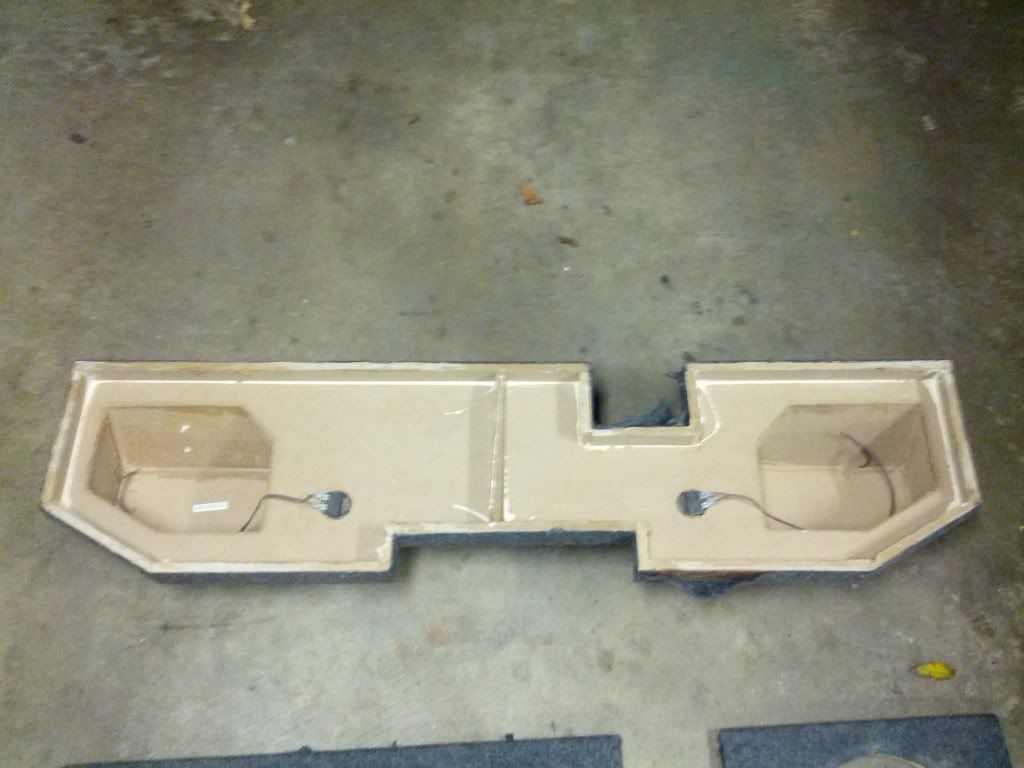 The thickness of the wood they used. I looks like it's just under 5/8". And it falls apart pretty easily so I think it's more like particle board than MDF.
And here's a picture of the bottom "cups"
Here is the AutoCad file of the dimensions.
I made the thickness of the box 3/4" in the drawing instead of 5/8". I also didn't make any holes so that whoever uses these dimensions can cut them for either 10" subs or 12" subs.
The dimensions for the top of the box are spot on but the ones for the "cups" might be off a little since there were lots of angles and it was kinda hard to measure them. Oh, and all of the dimensions are in inches.
I plan on building the top part but for the "cups" I'm going to use filberglass so I can get more air space and it will be easier to do than to cut the wood with a bunch of angles. I will also be making ports in the middle rear of the box. It will end up looking a lot like the Fox Box but it will be a lot cheaper :P