I want to start off by saying I did this over the course of a few nights after the kids went to bed, so not as much time as I would like. I have also never carpeted a box before, last one I did for the trunk of my car I did in spray in bed liner, so take it easy on the carpeting job. That being said, here is what I came up with.
I removed the center seat and used the seat mounting brackets to bolt the box in place. So the first thing to do was to remove the center seat and get the dimensions for the mounting holes.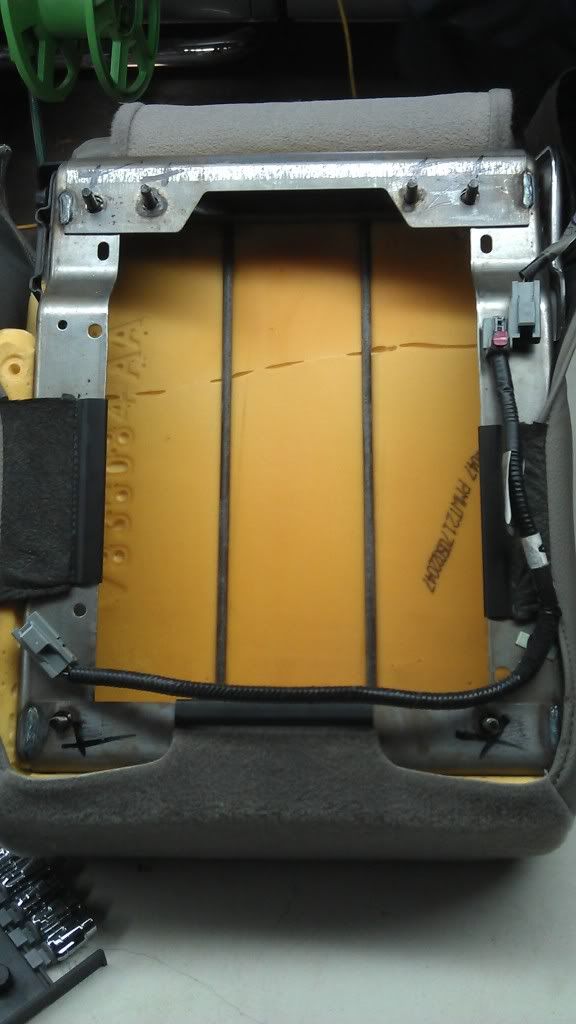 Next I drew up an idea of what I wanted and cut out the pieces and threw it together so I could put it in and see how it looked. I wanted it to have the sub firing downward so that it is protected and out of the way. I also wanted it to replace the lower portion of the seat and still use the back part of the seat on top of it since I like using the storage compartment and as an armrest.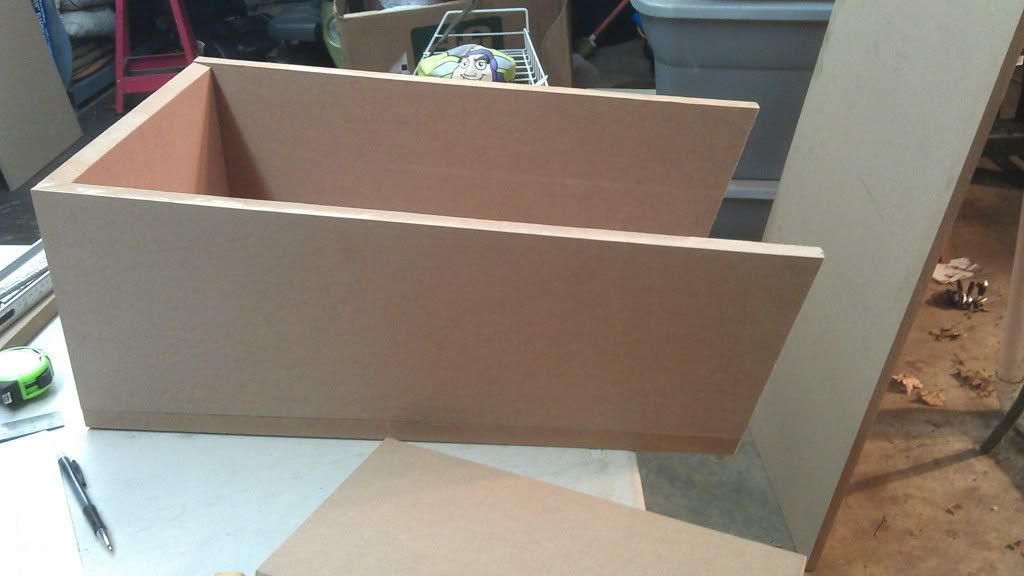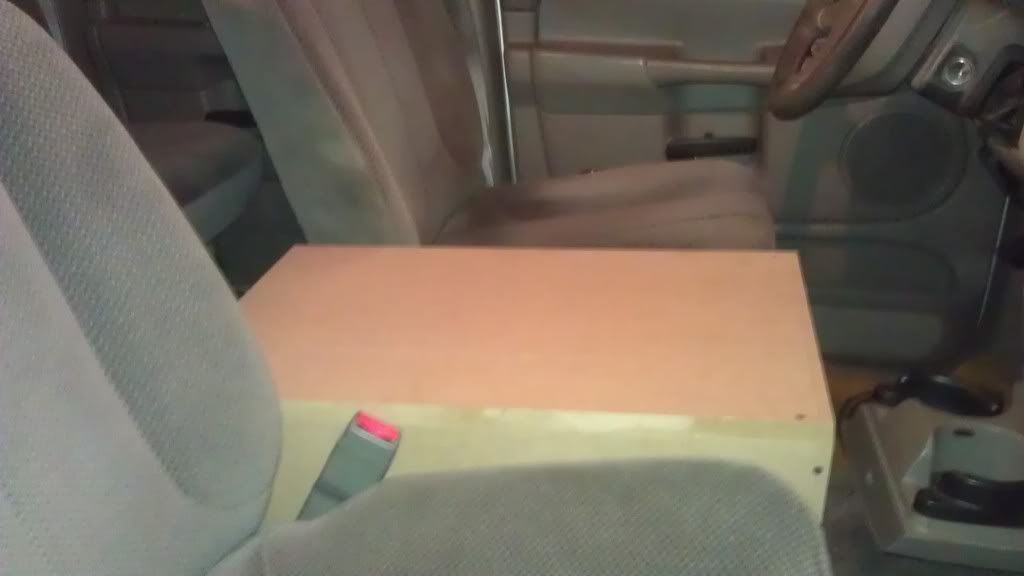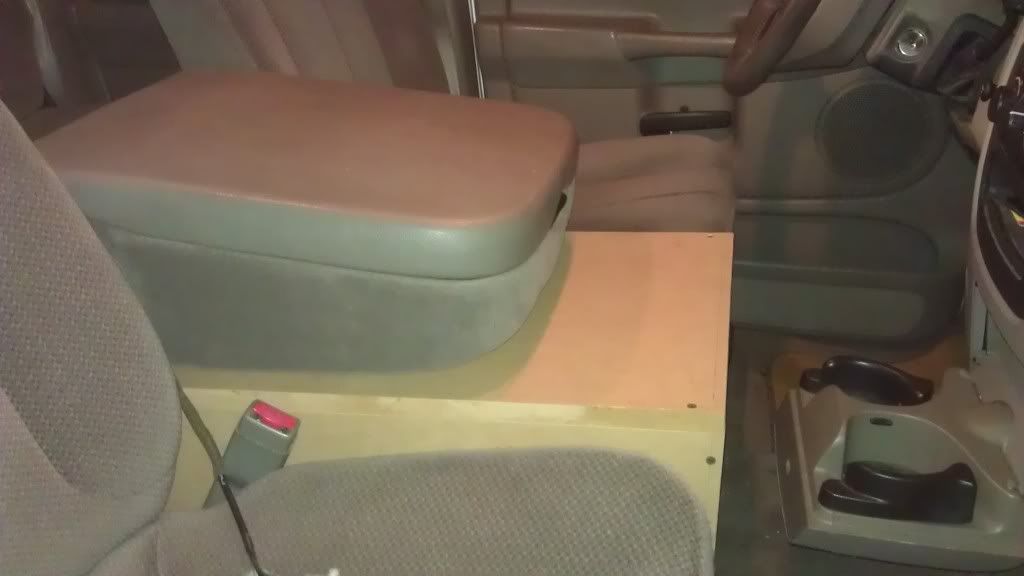 When I was happy with how it fit and everything I did the final assembly. Since I only had a little bit of time each night I wanted to get it at least glued together so it could cure over the next couple of days while I finished it. I have heard that some sealants can release vapors harmful to the speakers surround while it cures, and while I don't know the truth in this, no reason to take a chance. Here it is all glued and screwed. I also added some polyfil to the inside of the box at this time. I think I went a little overboard on the screws though.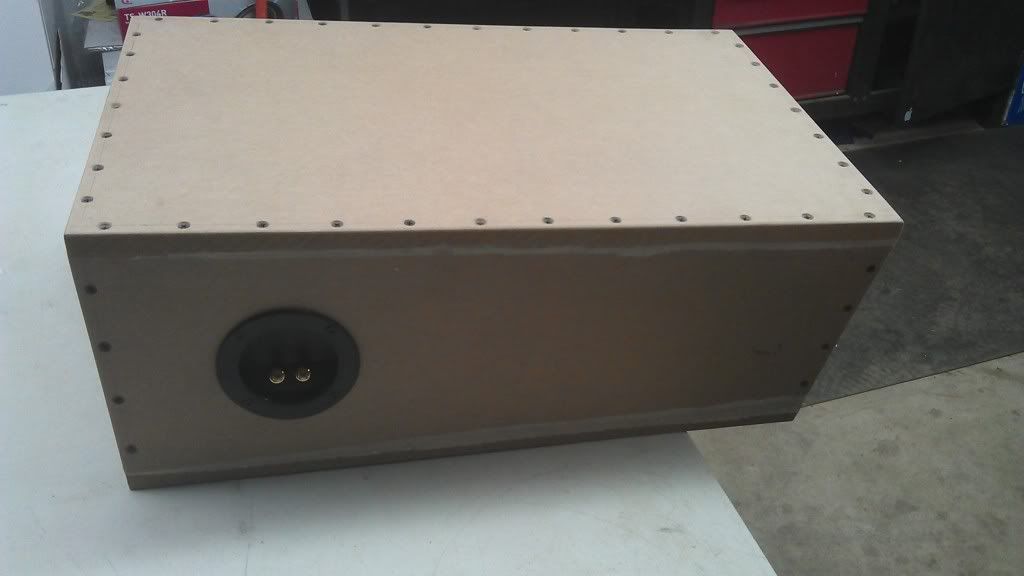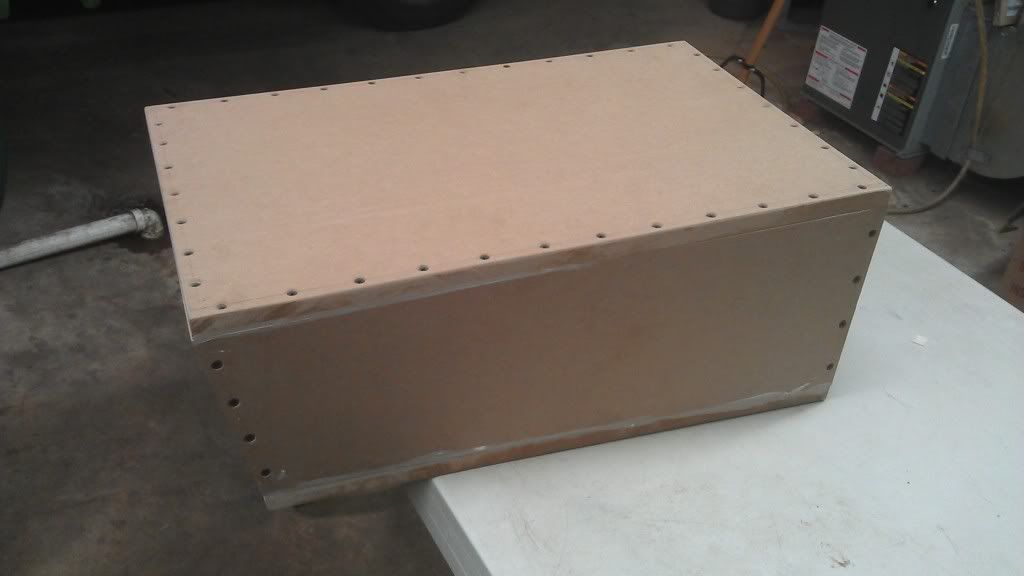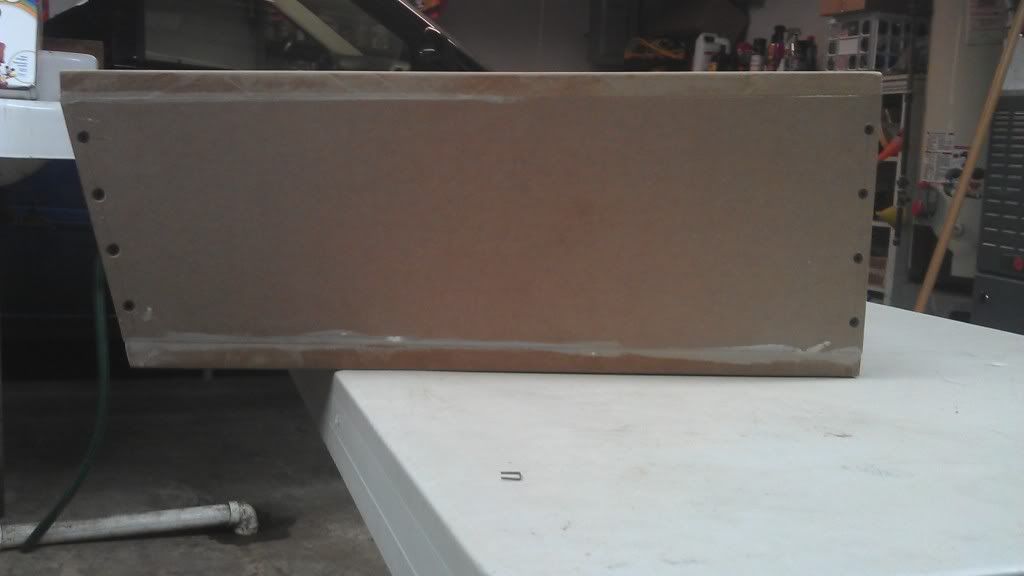 ​
Next I started wrapping the box in a kind of velvet material. Unfortunately It was the closest color I could find. The rear seat brackets are at a slight angle going upwards towards the front so I knew I would have a second layer of MDF on the front brackets, so I used this as the place to put my seam. I really had no idea what I was doing with covering this box. And on one side I cut the fabric too close. This is the only part of the box I am not really happy with, but was at a loss for how to do it better. I will probably redo it soon since it isn't perfect. You can also see one set of bolts. I drilled a hole and sealed them in with Liquid Nail from the inside. So when I tighten the nut on it it should theoretically keep it sealed. For the piece for the front bracket I used tee nuts and screwed the bolts up into them.