Discussion Starter
·
#1
·
I bought a Pioneer GM-D9500F 4 channel amp for a steal at my local Future shop. It must have been a display. I couldn't resist. Here's how I installed her. (I have the factory "Alpine" system) I have already installed my Pioneer 130bt Nav headunit.
First thing to do is disconnect the negative battery cable. You don't want to throw any codes or fry anything.
Then I unbolted the seat I think it was 18mm in the rear and 15mm bolts in the front. The rears were pretty dang tight I used an impact to remove them.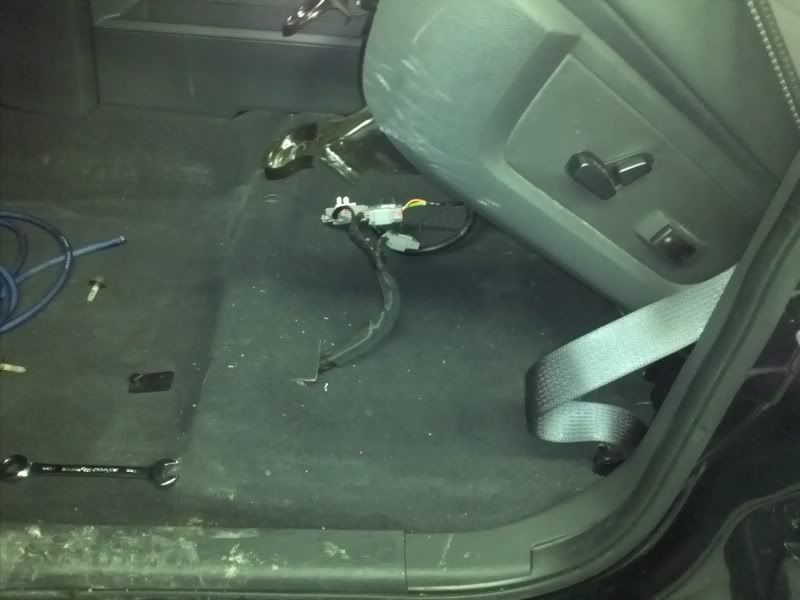 I just wrapped the rear seatbelt around the headrest to hold the seat back.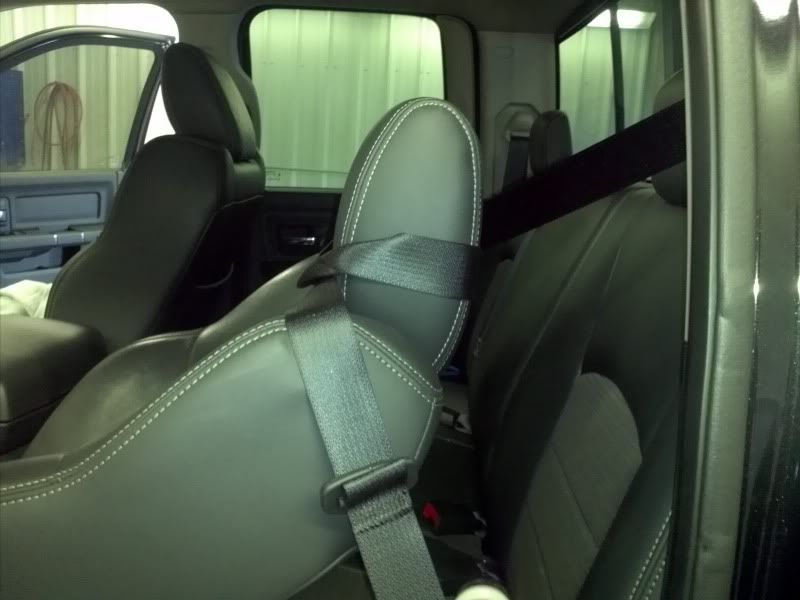 Then I popped the a post/ rocker trim off. (its held on with clips just pull on it)
Ok now to run the power wire. I connected the power wire to the positive terminal on the battery by running it through the existing plastic guard. I want it to still look nice and clean under the hood. I also mounted the fuse holder on the firewall directly behind the battery and installed my split loom on the cable because I don't want an ugly blue cable in my engine compartment.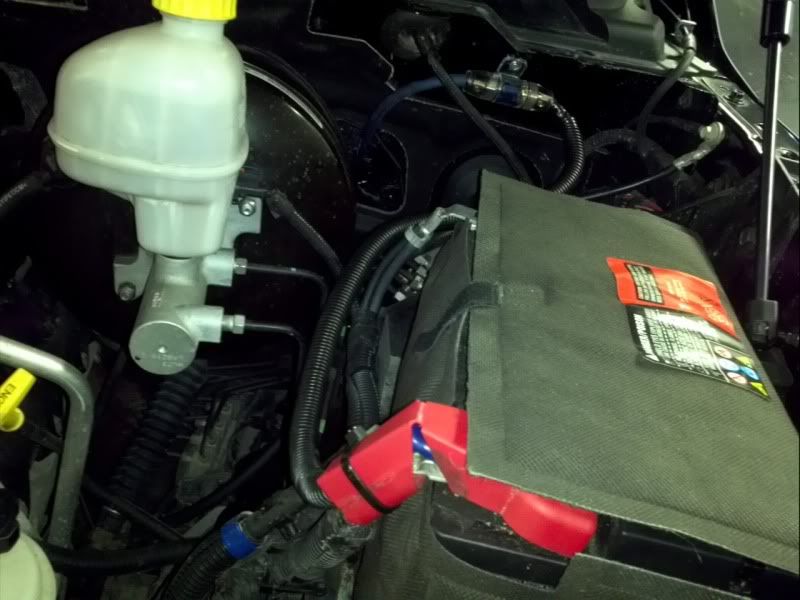 You'll see this plate on the firewall that is I believe a clutch delete plate. Its plastic and easy to drill through. I drilled it and installed the grommet that came with my 4 gauge install kit and ran the positive cable through.
outside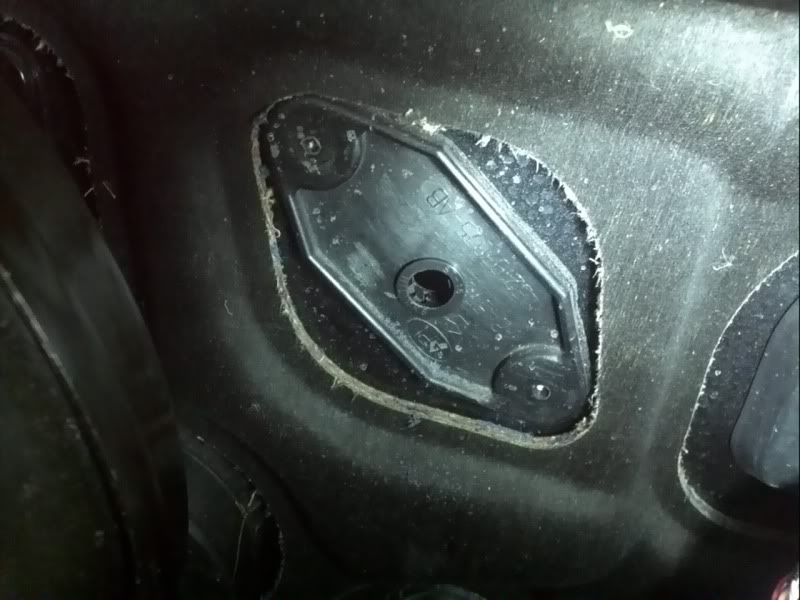 inside
I ran the wires down the A pillar and along the rocker with the existing wiring harness that's already there and pulled the wire through the existing hole in the carpet under the seat. I just zip tied it along the way to keep it secure. I forgot to get pics of this sorry. Its pretty easy though.
I installed the amp with self tappers into the body but I spaced it up a bit with some nuts to allow a bit of airflow. I think I need a bit more we'll see how hot it gets. Make sure to install it so you can access the settings for tuning later!
The ground wire you can ground right under the seat. I drilled a new hole and sanded it clean before installing a self tapper to keep it secure. Again I forgot to get a pic. I may add them later.
Then I installed the connectors to the ends of the power and ground cables and connected them to the pos and neg on the amp
Then I pulled the dash apart to get at my outputs on the head unit as well as fish the RCA's and amp control wire through from the head unit to the amp. I used a clothes hanger as a fish in this case (i forgot my fish tape at home) I routed mine through the console through a factory hole. (make sure to keep clear of the shifter)