Discussion Starter
·
#1
·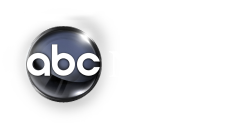 Read Entire Article
HERE
customizers are flocking to them as a way to stand out where auto fans gather. "Every city pretty much has that Friday night spot where everybody goes," says Justin Hartenstein, product development director for Oracle Lighting Technology, one of the manufacturers. Muscle-car drivers "go into the parking lot and flip on the halos," then watch as the crowd gathers.

He says Oracle, part of AAC Enterprises of Metarie, La., started in a garage and was almost wiped out by Hurricane Katrina.

Although it carries many kinds of auto lights, halos remain the big sellers. "Halos are what we're known for," he says.

Hartenstein says Oracle's kits are designed for do-it-yourselfers and come in single colors or a rainbow of continuously changing colors.

While the lights have proved most popular with owners of big, powerful cars with round headlights and sinister-looking front-ends such as Chrysler LX vehicles and the Chevrolet Camaro, his company makes them for other brands — from the modestly priced Toyota Scion tC coupe to the plush, pricey Bentley Flying Spur.

Car parts business thrives on fads

The trend is just the kind of fad that drives business for the car-customizing industry.

"It does play a dual role of form and function," says Peter MacGillivray, vice president of the Specialty Equipment Market Association, a trade group for aftermarket parts makers. "These clearly have that sex appeal."

A SEMA study has found that more than a million car buyers a year are influenced in their purchase choice by how they plan to customize it — from aftermarket audio to racing tires.

Lights certainly fit into that. "Clearly it is something that is unique," MacGillivray says.