Discussion Starter
·
#1
·
I installed the Airlift 1000 air bag sister on my 09 the other day and I thought I would share my initial impression.
Installation:
What I'll tell you on this is the installation should be simple if you don't make it difficult. Unfortunately I did. If you didn't read my installation story you can find it
HERE
.
The mistake aside it is fairly simple to install; definitely a do it yourself project. If you don't make the mistake I did I'd say approximately 1 1/2 hours give or take. If I was doing it again probably an hour or less if the tools are ready to go. I didn't get too many pics of the install thanks to all my cursing (I probably would have thrown the camera anyway) but this is one of the final product all nestled in place: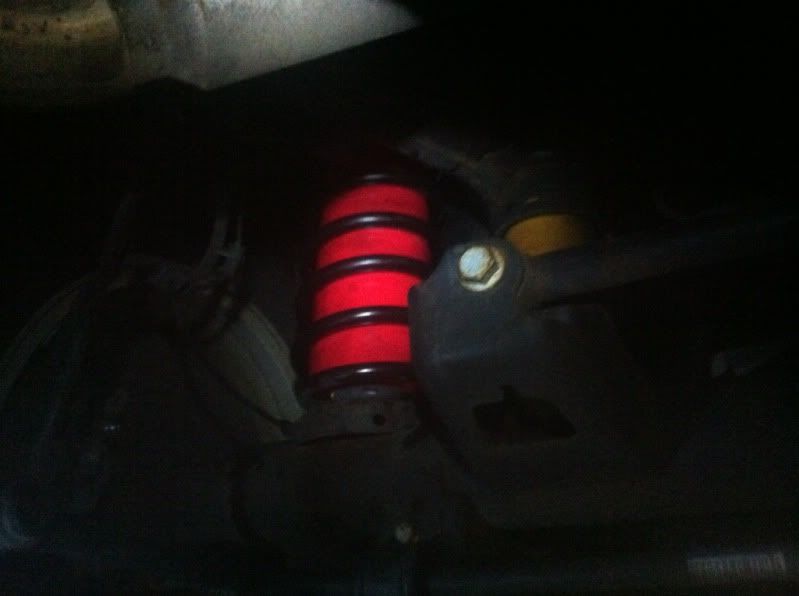 You can see it was dark out when I finished.:doh:
I ran the inflator nipple To the right side of the license plate. It's handy and looks fine: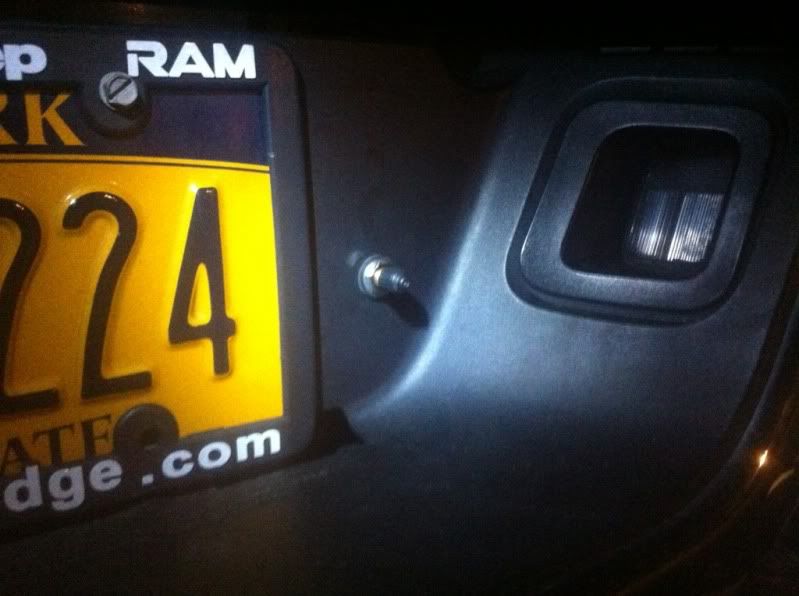 I didn't get to do the leak test with the soap due to time constraints and darkness. Knowing it likely wouldn't I was very careful with the hose connections and I have had no leaks that I can tell using a pressure gauge.
Road Test:
The reason for the purchase was to help with towing. I found the truck had a noticeable sag when I hooked up the trailer and there was far too much bouncing when riding over uneven roads. A condition you find all too frequently driving around the New York area. When I hooked up after installation there was only about an inch of settling in the rear, which I think is fine; I don't want it too stiff. When driving the porpoising was eliminated. It didn't feel too harsh but the bucking bronco feeling was gone when driving through NY city on my way to Albany NY. The improvements were accomplished with 16 pounds of pressure in the bags. I may put a pound or two more in so that I can return the trailer's spare tire to the mount on the tongue of the trailer. I had removed it to decrease the overall tongue weight of the trailer because of the sag.
My Rating:
I'll give the Airlift 1000 4.5 out of 5 stars. The installation is easy and they definitely seem to do the job. I paid $87 on Amazon so they are good value for the money. I'd like to see a better solution than trying to squeeze the hose onto the barbed fittings; I would gladly pay a few dollars more for proper compression fittings. Also I wish they would send a brass rather than a plastic "T" fitting; I'm not sure how well it will age. I do like that it's adjustable and eventually I will add the compressor kit to make that easier. All in all though a great mod for anyone who uses their truck as a truck but doesn't want to give up the ride quality. YMMV