Discussion Starter
·
#1
·
I figured i would add this, since i could not find anything on the site about this. I will try to make it a short story....
The week before Christmas, i purchased an 05 Ram 1500 SLT with the basic stereo installed in it. I noticed that the drivers side front and the passenger rear speakers were not working. Well i just figured that the previous owner had installed a HU at some point and had either forgot something or screwed something up when re-installing the factory HU prior to trading in the truck. So i finally got some time this past weekend and installed an old aftermarket Hu i had sitting around. Alas the speakers still did not work. I kind of ran out of daylight and decided to wrap it up for the day. Today i decided to tear apart the dash again and realized that the those particular speaker wires on next to each other with in the stock radio plug. So i figured i would make some jumper wires and jump the plug... Still nothing! Finally i decided to pop the driver's door panel and this is what i found....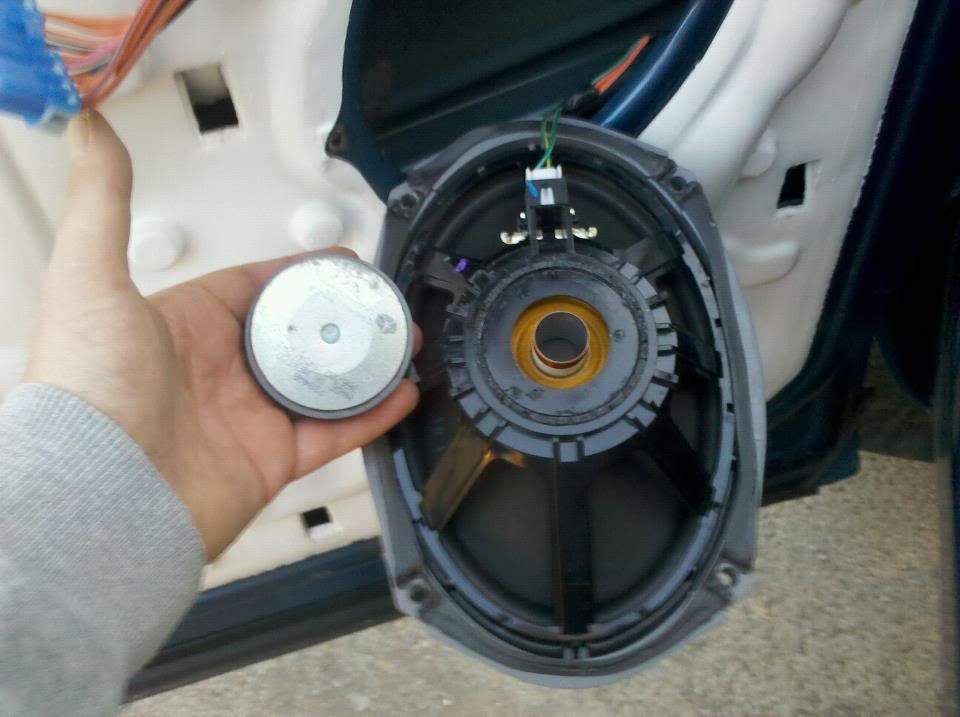 Yep, no magnet. It was at the bottom of the door on the inside. I think it is safe to assume the rear door has the same problem. But i wont know until i get a chance to tear it apart. Has this been a common problem on these trucks? I tried searching, but could not find anything. Sorry so long, just figured i would share, just incase anyone else has similar issues.