Discussion Starter
•
#1
•
I finally worked up the guts to work on my exhaust. I was pretty worried after hearing about MDS drone, torque loss, and other issues caused by changing the exhaust.
However, with the help of some forum members, I decided to get an 18" Magnaflow muffler, 1 and 2 out. I also got the Magnaflow Y-Pipe. I don't think anyone else on the forum has done their exhaust exactly like this, and I thought it was a pretty good idea...
I had the guy at the muffler shop cut off the stock pipes right at the Cats, and run 2.5" pipes all the way to the new muffler, where they were joined together by the Y pipe. I think its the closest thing to a true dual exhaust without buying two mufflers and an x pipe.
I went with this setup for several reasons: I heard true duals cause low end torque loss, I think this is better than a cat back kit, and it was extremely cheap! :smileup:
I paid $116 for the muffler and Y pipe, and $162 for the labor and 2.5" pipes.
After driving it a bit, the sound is great! All that worrying about potential drone was useless! I can't even hear when my truck goes into MDS, it sounds the same as 8 cylinders! Its actually pretty quite, not much louder than stock.
One complaint I do have...my truck feels weak! I disconnected the negative battery cable a few minutes ago to reset the computer, and hopefully when I connect it and drive again it'll have more power.
I was gonna do a before and after video...but I ran into some uploading problems. Besides, it sounds just like any other Magnaflow!
Picture time!!! :smileup:
Stock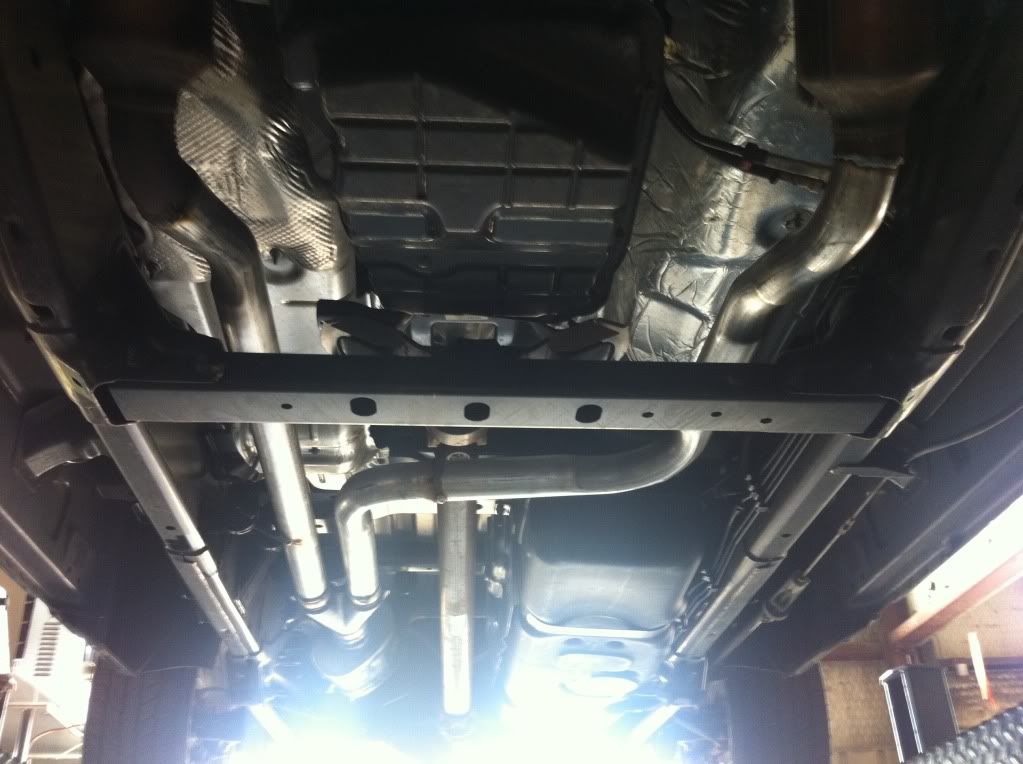 New Pipes