Discussion Starter
·
#1
·
Hey all, I have a 2010 Ram 1500 Sport. I was doing some engine dress and cleaning and decided I didn't like the way the stock engine cover looked...like a big piece of tupperware. So I researched on the internet and couldn't find anything to replace it with. I removed mine and painted it myself, never painted anything before. Here's how it turned out.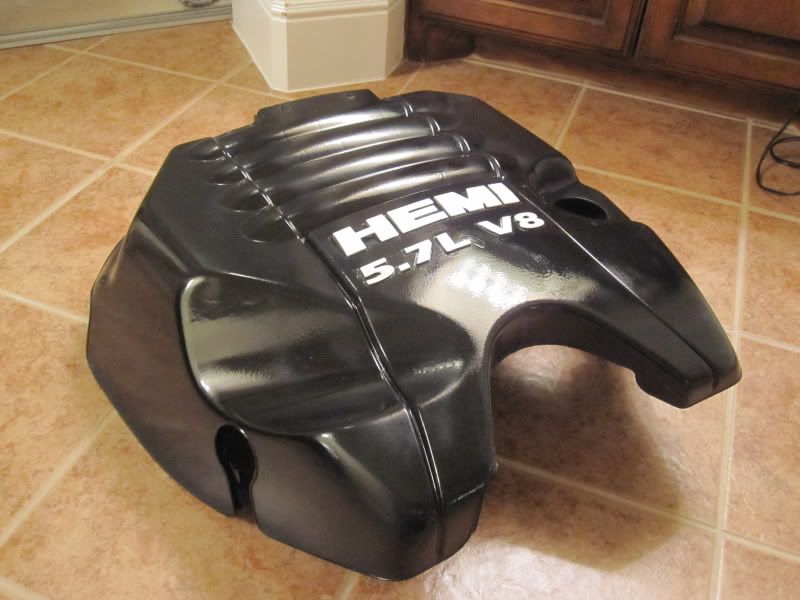 Here it is installed
All in all it ended up looking great and I learned alot about painting plastic while doing it. It was simple to remove and all I used was spray paint, masking tape, and a razor. For those of you who want something like this but don't want to do it yourselves I'll do it for $75. Removal of the engine cover does not affect drivability as far as I can tell. It's around 4 hours of work plus a full day with drying times included. I can do any color combination within the restraints of spray paint (no candy apple chameleon pearl, sorry). I wanted mine to still have a textured look but I can do smooth and shiny as well. If enough people are interested I'll buy and airbrush set. If you're interested send me a pm and we can work out what you want done. I'm a verified paypal member for 8 years. Thanks, hope you enjoy the pics!
Mods: If I've posted this in the wrong forum or if I'm breaching User agreement please let me know.