Discussion Starter
·
#1
·
I purchased my 2010 Ram 1500 4.7L back in December of 2010.
Here is the first picture of it completely stock.
Well, here we go........
Stock Ram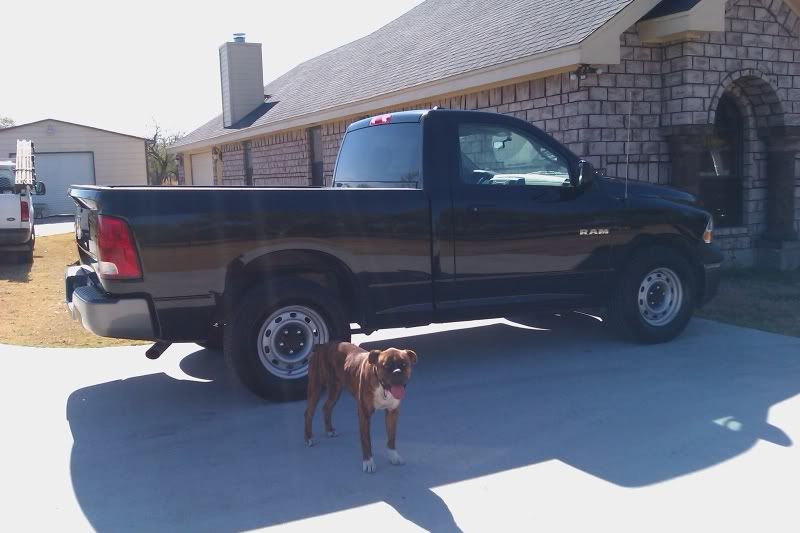 1st- I sanded and painted the stock aluminum wheels with black engine enamel.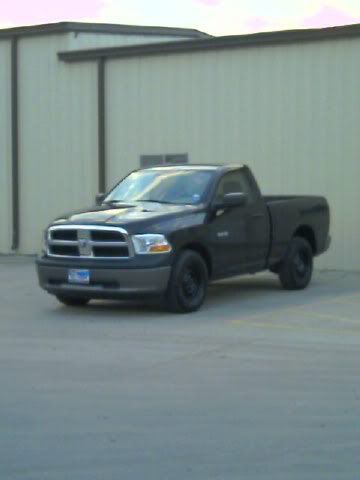 2nd- I then added the Challenger R/T stripes. had them custom made at a local sign store. Applied them myself using a bottle of water and windex, and a flat piece of plastic to use as a squeegy.
3rd- I debadged the truck using a blow-dryer, industr. adhesive remover, and a wedge to remove the emblems.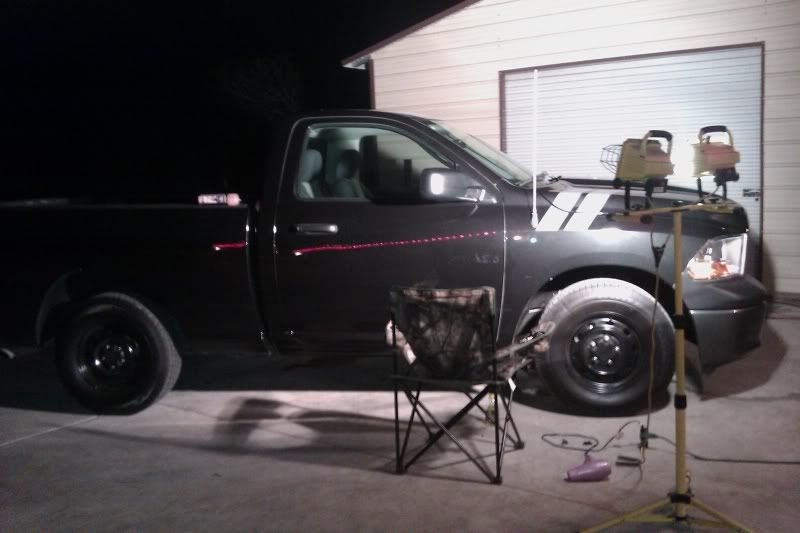 4th- Added Red/Black seat covers from XR racing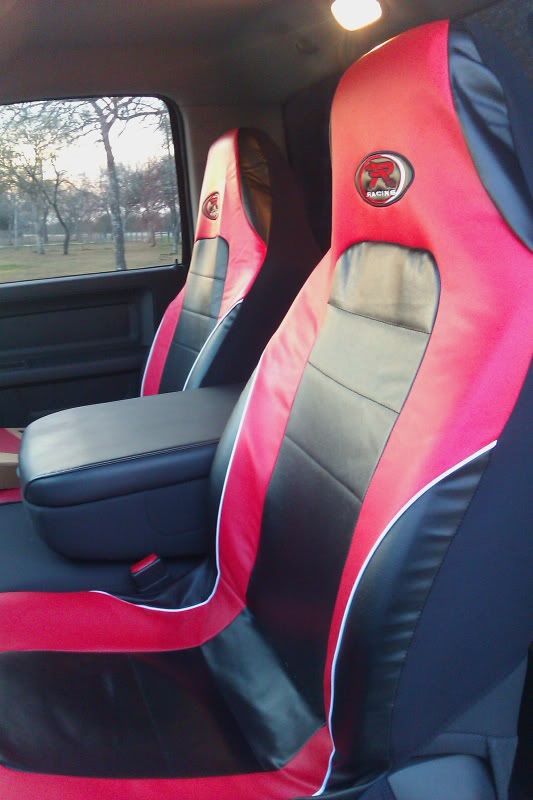 5th- Purchased a dual cold air intake. Universal kit.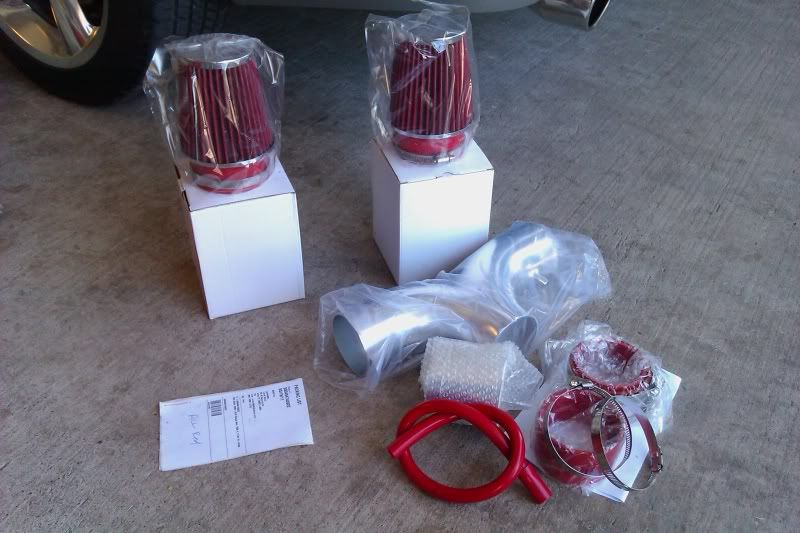 6th-removed my grill. Sanded the entire grill down. Primed it. Then laid about 3-4 coats of metallic black. Painted the logo red as well. Then clear coated everything. Also added chrome grill inserts.