Ok so I debadged the truck of the side emblems last night and did the big horn emblem tonight. well I have been looking at some kind of hood emblem like the old muscle cars used to have, that indicated the cubic inches of the motor for example. So i took the Hemi/5.7 liter badge and cut the HEMI off and re mounted it to the hood with 3M emblem tape. whatcha think.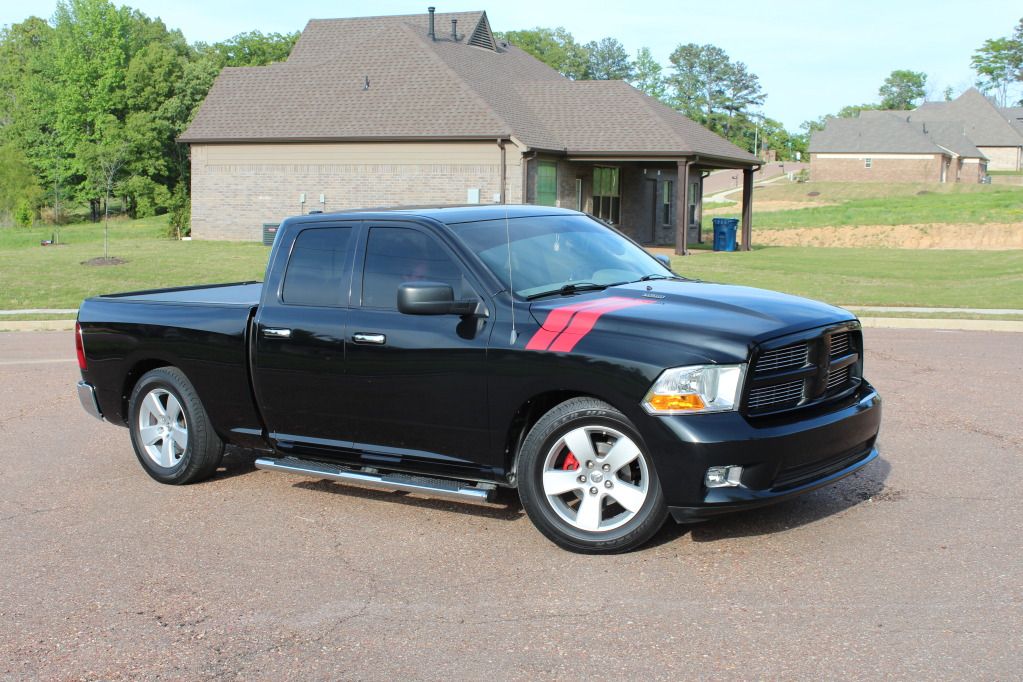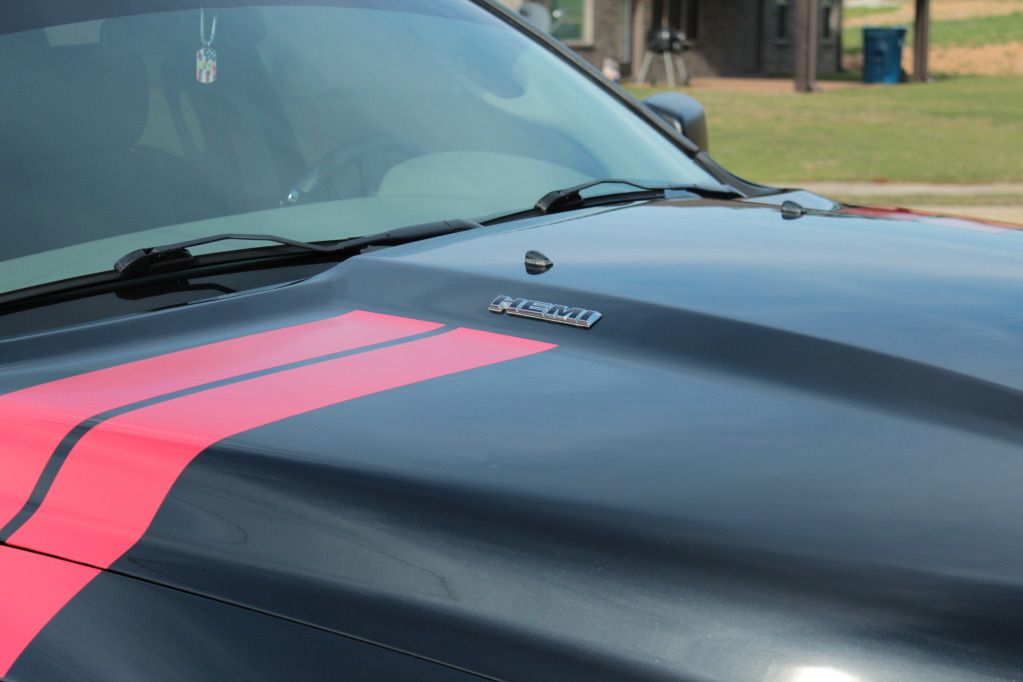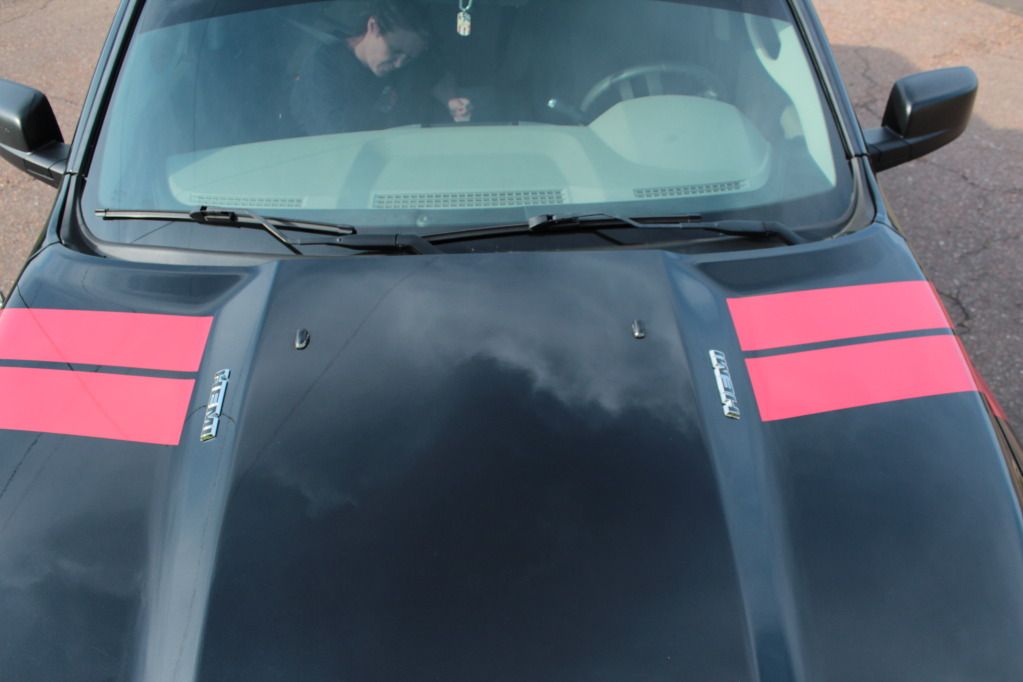 oh and if you notice, the front emblem was missing because i just painted it tonight as well.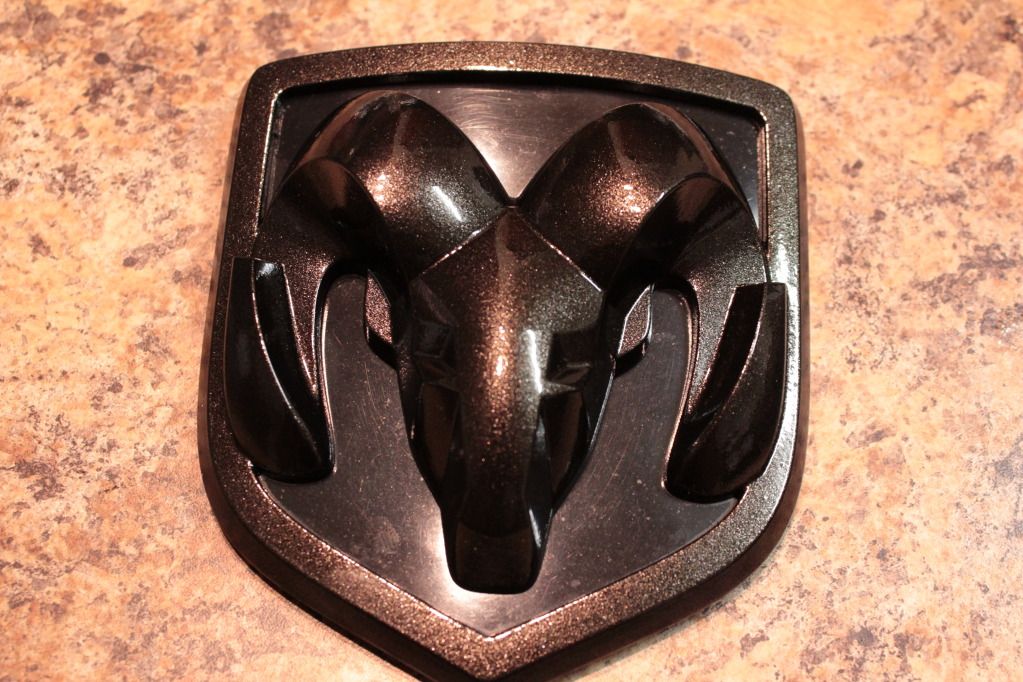 it will be going back on the truck tomorrow.