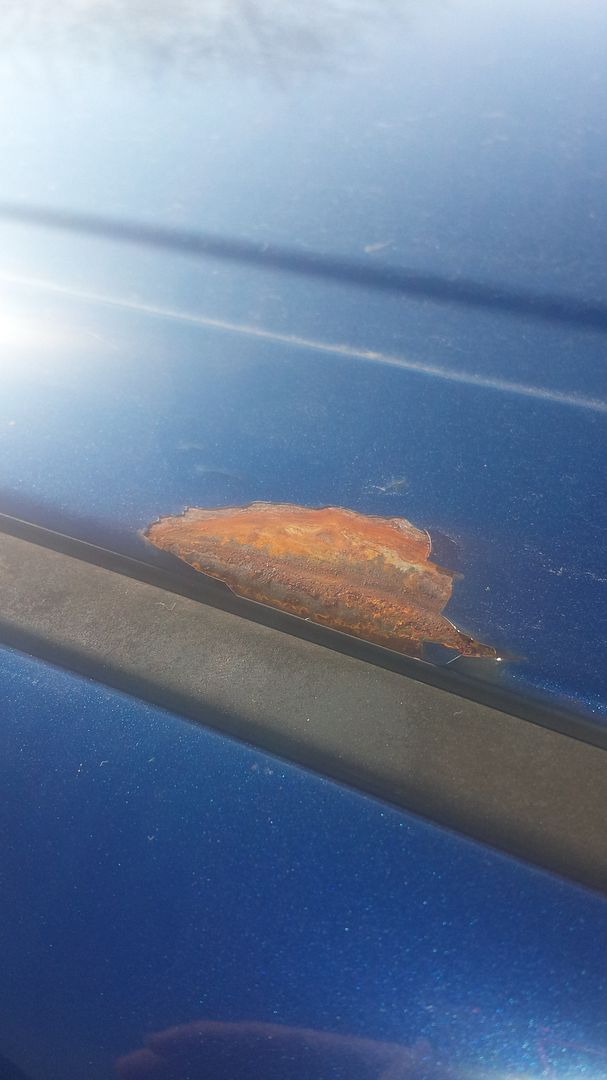 this is the biggest rust spot its top of the cab on the front passenger side above the door.
what fix is needed?
and is this a common problem? (not sure how it was treated but the bed (whole thing) shows wear but nothing that paint pen and line-x can fix. reason i ask if its common, my 96 had the faded/peeling paint issue. due to the primer used (epa safe).
then if you look above the rust you will see it starting (kinda like chipped/cracked paint.) i got those in various locations will add pic later.
thanks guys. i plan on talking to my detail guy next week about it and see what he says as well.
edit would it be worth trying to get the dealership to take care of it? or just stick with my org plan. see my truck has the NO8 recall (used my vin on the rams website.) and its something that worries me (last recall i had was the 907 (throttle cable on my 96 and it worried me). and i figured i could talk to them and see about the paint as well (i know they can fix it but will cost me tons of dollars...)
but i wont talk to them about it unless yall think its worth seeing if i can get the whole thing fixed for cheap maybe defective paint like my 96 had? seems odd my 11 has rust (i think the truck lived its life in the south.)