Discussion Starter
•
#1
•
Hey Guys, Been creeping around the forums for quite some time, figured its about time I post some pics of the truck and the progress made so far!
The truck sitting on the dealer lot, just a plain old brilliant black 2011 R/T
Once she was home and parked it was time to start customizing. First things first, the badges came off with the exception of the hemi 5.7, had to remind some people what they were looking at right!
Next came the solid mopar mud flaps, wanted solid as they flow a bit more with the sport look (would rather none, but to much flinging of debris onto the sides of a gorgeous black truck is a bad thing. instead of keeping them stock they got a coat of krylon gloss black fusion paint and some clear. gives a much cleaner look than that grey plastic.
Finally we had to do something about the open box in the back. thought long and hard about putting a fibreglass tonneau cover but decided against as its just not as functional as a tri-fold. ordered up a Bakflip F1 trifold. fit perfectly and a nice clean invisible look from above and the side.
*no pics of the progress here, never planned on doing a big write up at this time*
Decided the stock alpine "premium" system had to go...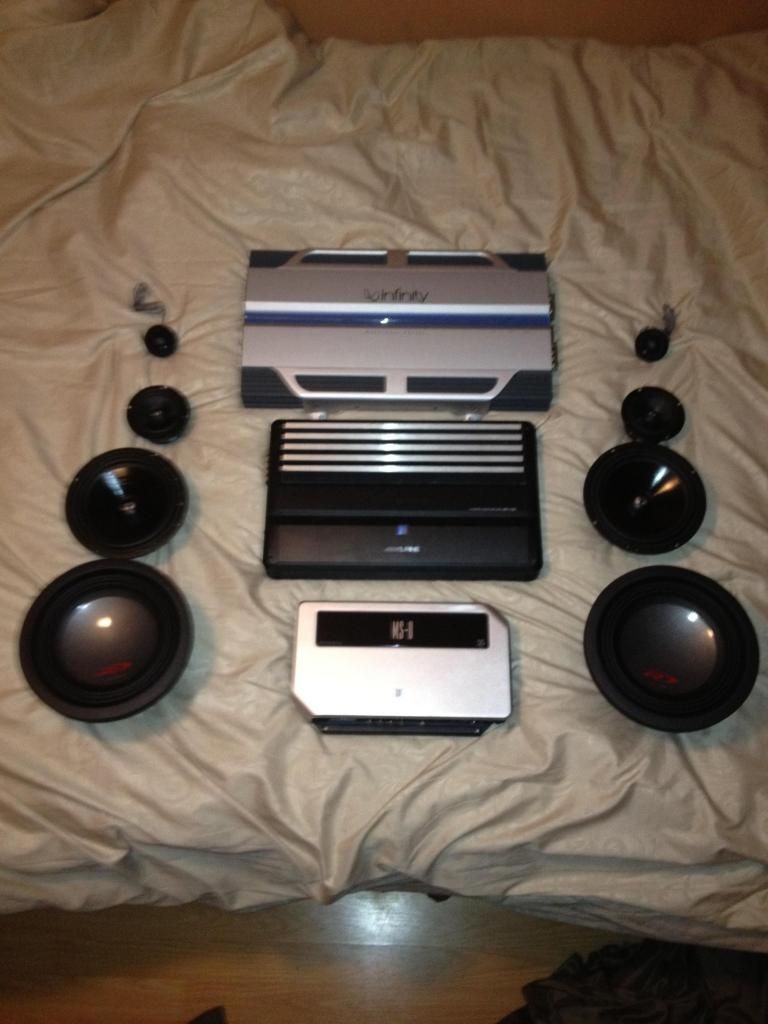 Alpine mrp-550 and an Infinity ??? from an old car build
CDT HD-632 speakers (6.5'', 3'' and 1" silk tweeter)
2 Alpine Type R 8" subs
JBL MS-8
Installed in some prefabbed boxes, am still planning to do a full fiberglassed box and amp rack sometime in the future, but it works, its cleanish and sounds great!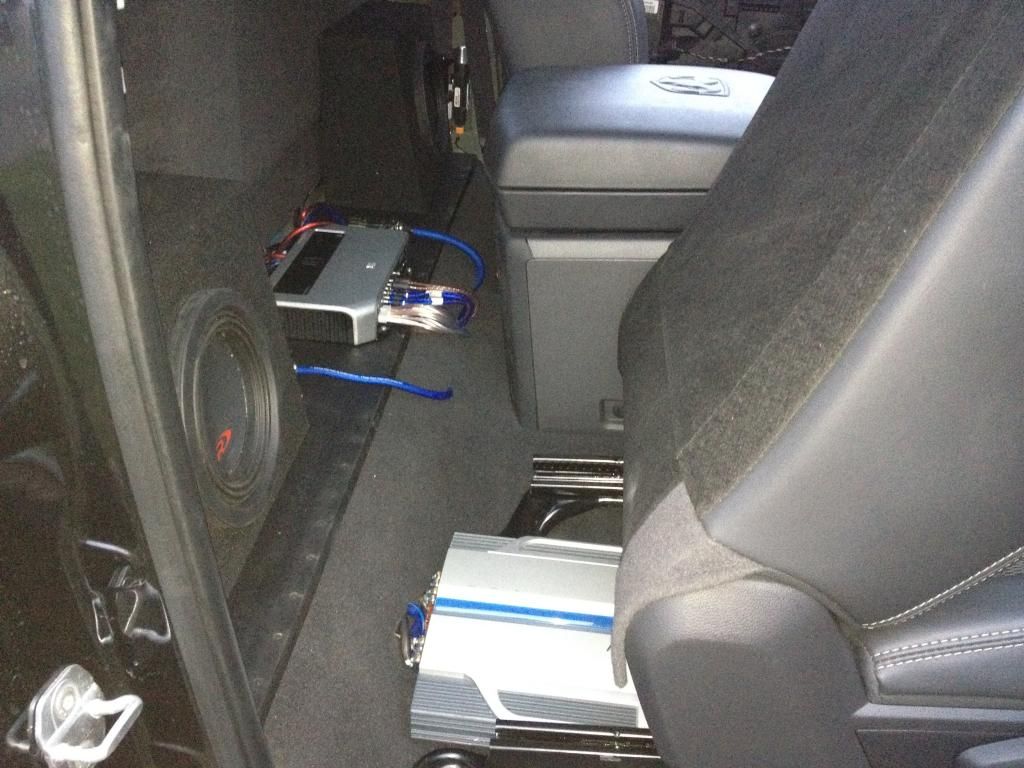 Hardwired the Radar Detector in as well, mounted to a large single suction mount
Winter hit and i couldnt drive the R/T 22's in the winter, wouldnt want to scuff them up as well as the fortera tires on there are terrible in the water, didnt want to attempt it on the snow/ice
Hit up the local Kal Tire and they hooked me up with some 20" Black Iron Villians and some winterclaw tires for the cold.
Spring rolls around and figured we should grab some photos before the 22's go back on.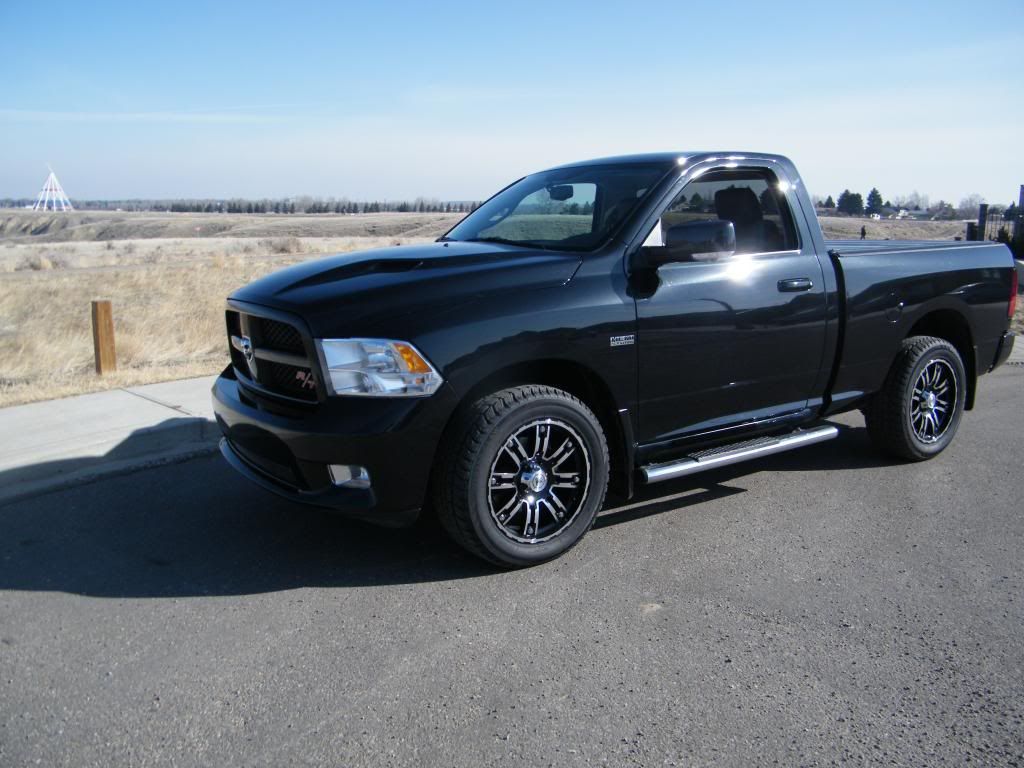 Time for the lights to go.
Leds for the interion and rear end
Then came the headlights. Thanks to Jeremy over at RetroShop for the parts!
Decided to paint the covers black, keep the reflector bowls chrome, and the reflector stock orange.
Digital 55w 5000k Hids
Morimoto Bixenon projectors
Mini Gatling shrouds and XbLED Halo ring
Switchback LED Turn signals as well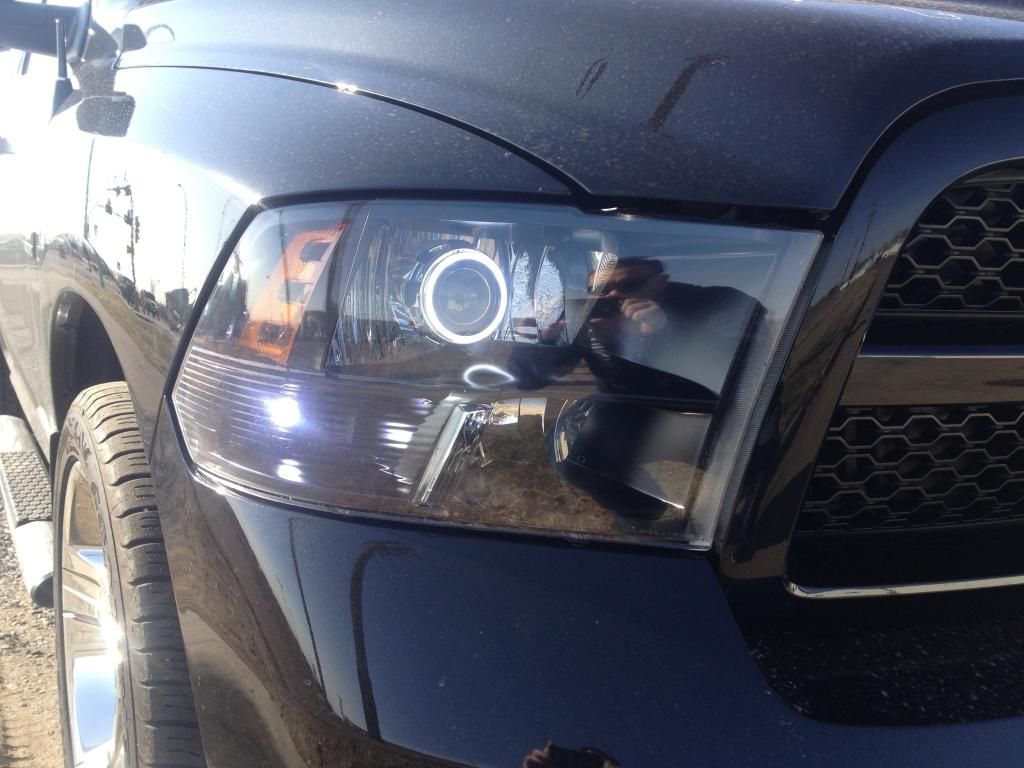 For Comparisons sake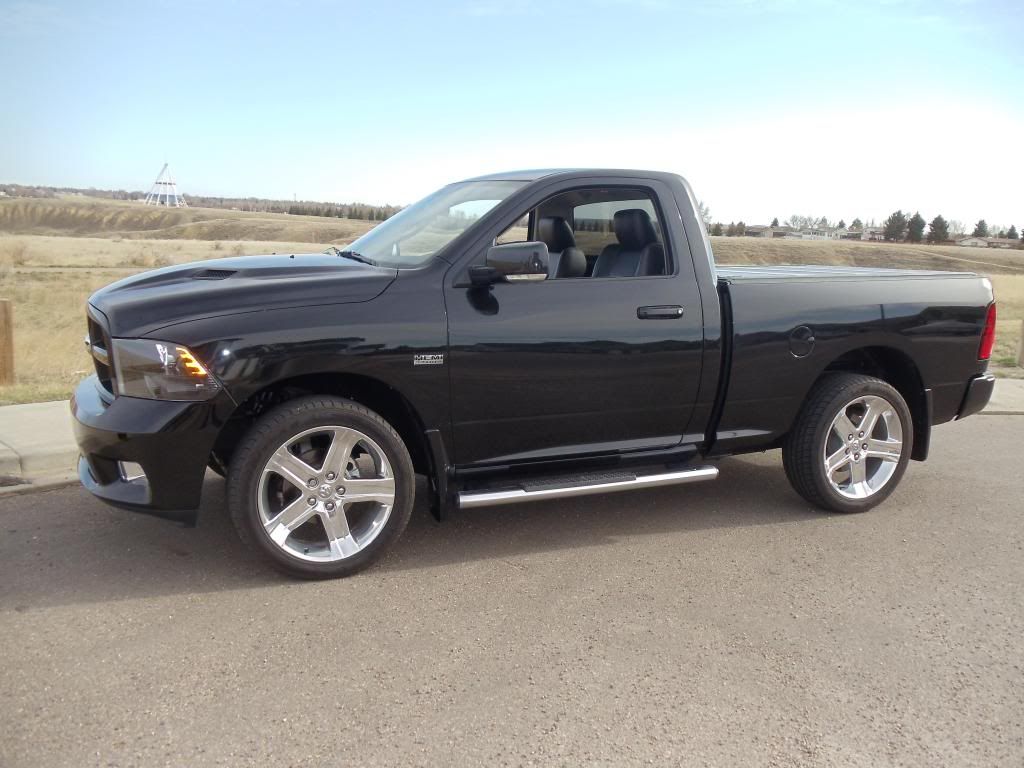 Tint the tails?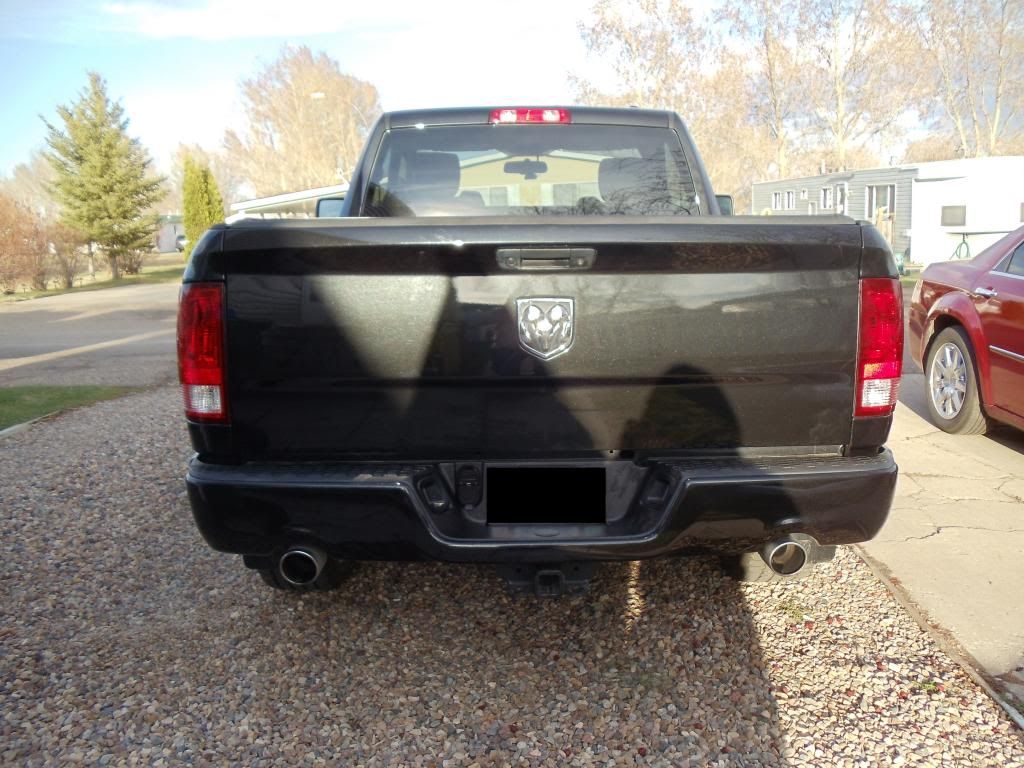 Heck Yes!!!!
VHT Nightshade (3 coats? everybody sprays differently) and some clear, sanded and polished up
Now for the most important part!
Spohn Upper Rear Control Arms
Spohn Lower Rear Control Arms
Spohn Adjustable Panhard
Qa1 Single Adjustable Shocks
Belltech 964 basic kit and panhard relocator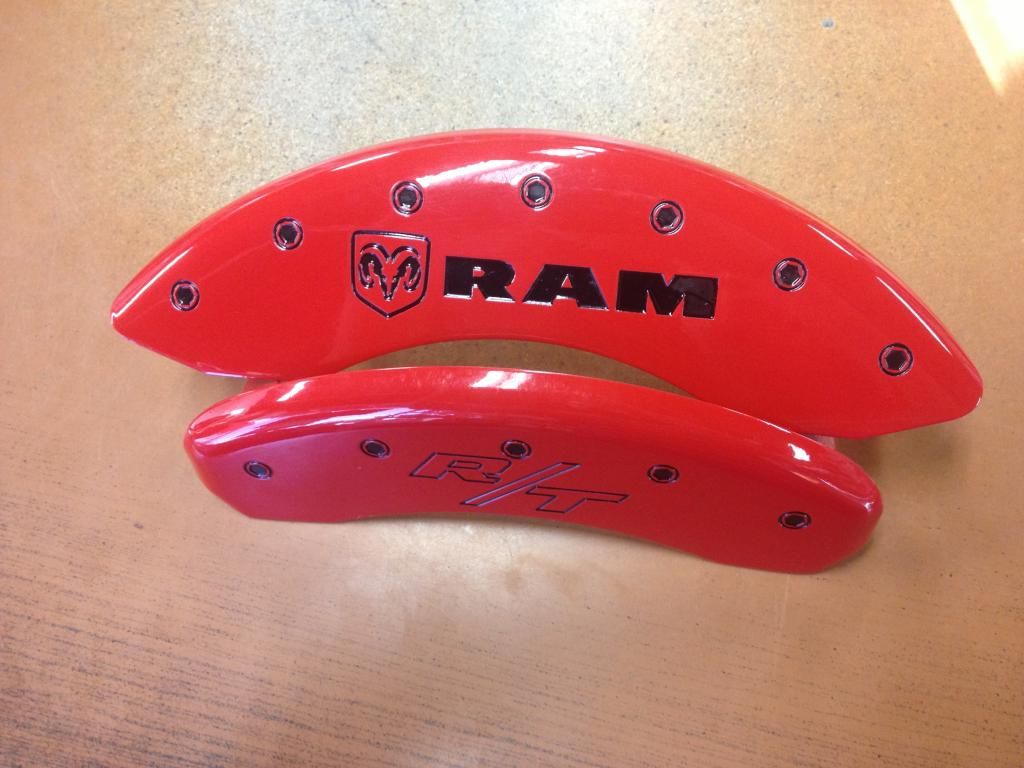 Ordered some MGP Caliper covers as well