Discussion Starter
·
#1
·
A couple weeks ago I order a Porter Cable 7424 XP DA polisher and full pad kit from autogeek.net. The kit included:
Porter Cable 7424 XP DA polisher and accessories (handle, counterweight, wrench, etc.)
5" Backing plate
5 CTS pads of my choice
Free gift included 2 waxing pads and a "How To" DVD and booklet
Pad Cleaner and Conditioner
2 Microfibre cloths
All this for only $199 shipped! I was pretty stoked with that pricing. Here's a link to the kit I bought in case anyone is interested:
http://www.autogeek.net/hk7424.html
This weekend I finally got around to using it on the truck a little bit. Started off by getting the Mcguiars 3 step system including Ultimate Compound, Ultimate Polish, and Tech 2.0 Wax. Started off with the pink light cutting pad, speed level 6 and the Ultimate Compound and went over the entire hood and front fenders. From there used the white polishing pad, speed level 5 with the Ultimate polish and went over the whole area again. Then finally changed to the Red ultrasoft waxing pad, speed level 4 and applied a nice coat of wax to it. So far I'm very happy with the products and application. The Porter Cable is super easy to use (especially after using rotary buffers in the past) and pretty much idiot proof. The Mcguairs products are also very nice and easy to use.
The finish is as smooth as can be and is essentially a black mirror. So far I have 8 hours into the job and have completed the hood, front fenders, and passenger side of the cab. Yes it takes a long time to do it right, especially because I'm OCD when it comes to this stuff. But I'm very happy with the results so far. During the week or next weekend I'll continue to do the rest of the truck.
For anyone looking to get into the Do-it yourself polishing stuff I'd definitely recommend autogeek.net. The have great prices for all the products you will need and they have a great youtube channel fully explaining how to use every single product in many different applications.
Here's some pictures so far. Keep in mind these were all taken with my iPhone 4. It is much more impressive in person. When I'm all done I'll take some good pictures with my Canon T3i.
Mcguairs 3 step system products: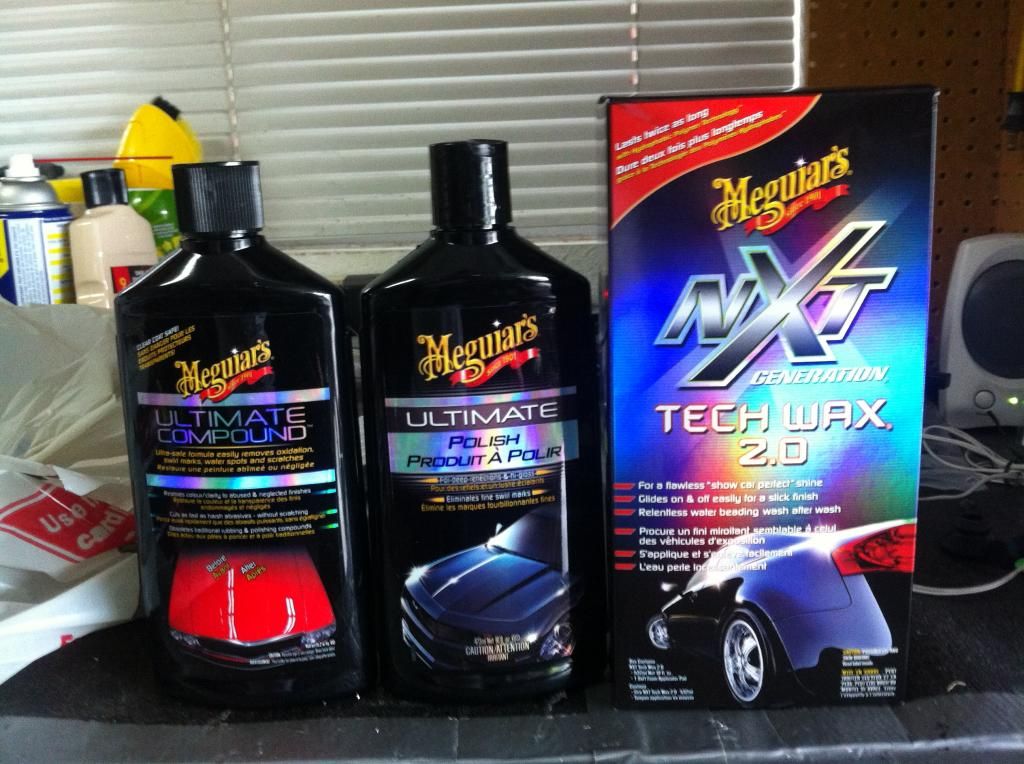 My polishing set up:
Hood results: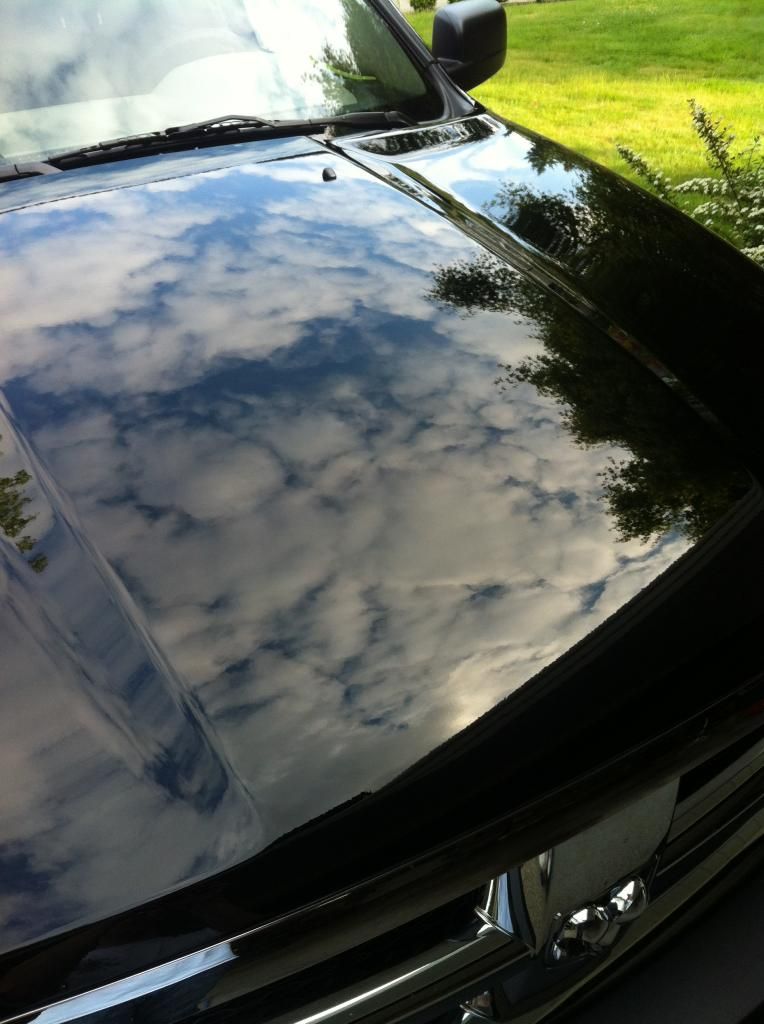 Passenger Side Results: