13. Center trim panel tilted rearward.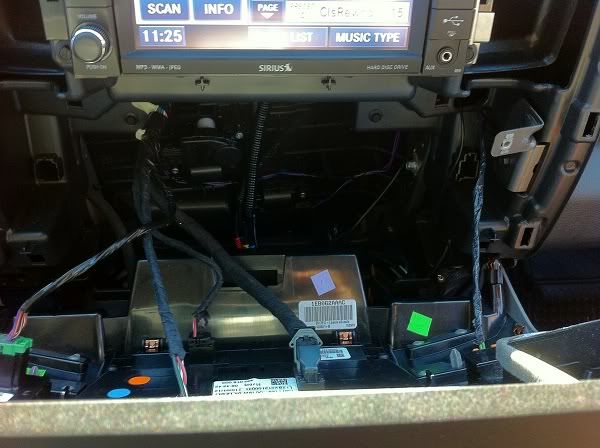 14. File clearance in glove box light access.
15. Route male end of extension cable through glove box light access.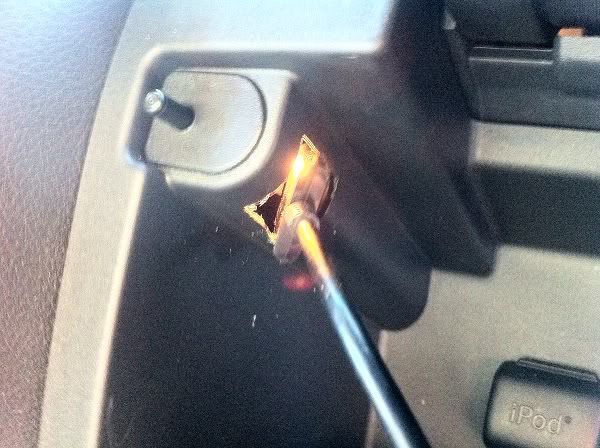 16. Route extension cable to center console area.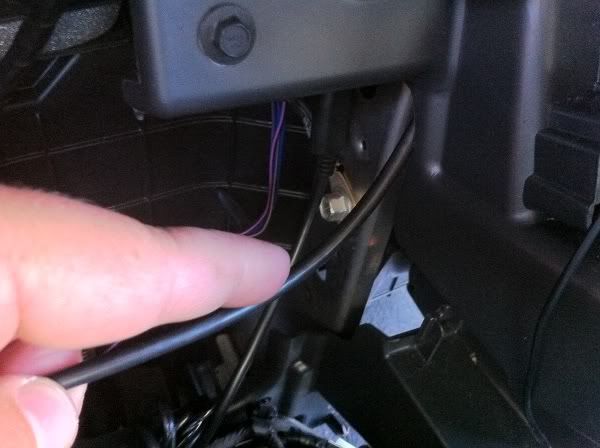 17. Route extension cable through center trim panel rectangle access.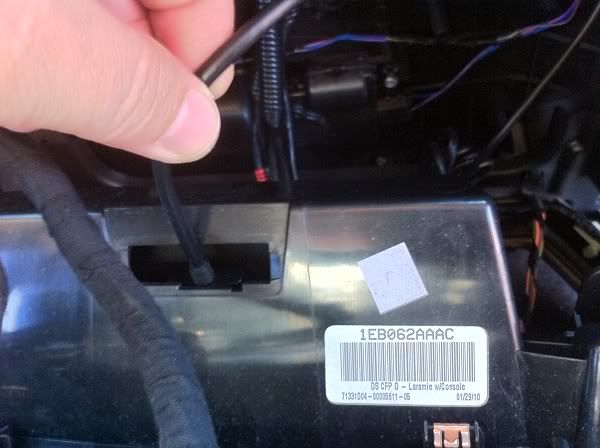 18. Extension cable installed through center trim panel.
19. Install vehicle specific mount on right side of radio by removing two 7mm screws.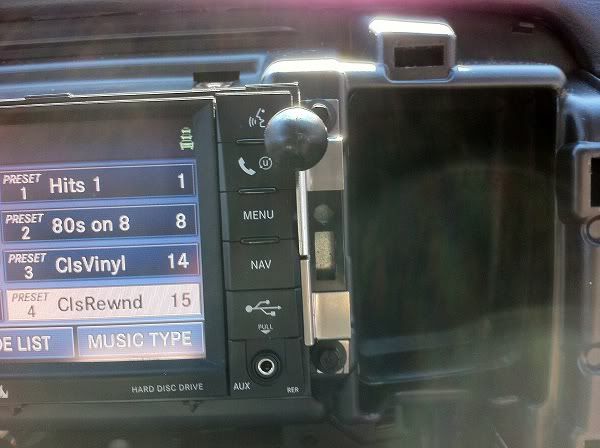 20. Reinstall all trim panels in reverse order of removal.
21. Extension cable view in lower tray.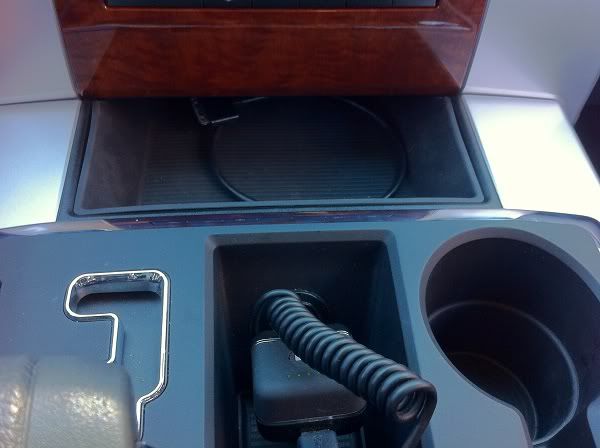 22. Install grip iphone/ipod holder and adjust to preference.
23. Connect extension cable to interface cable in glove box.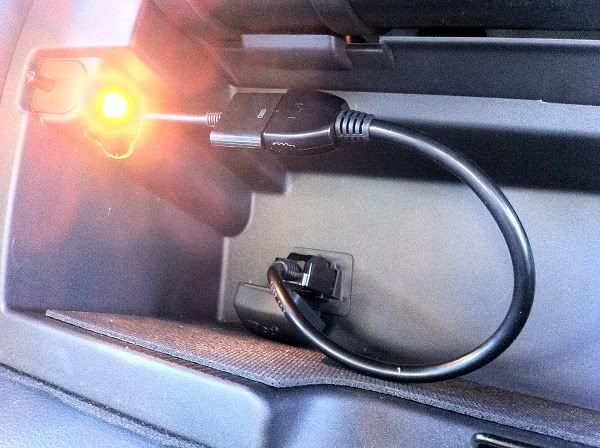 24. Finished product view.
Thanks for viewing,
Mike