Discussion Starter
•
#1
•
For a while I've been thinking about putting a double DIN deck in my truck (to replace my single DIN Pioneer). This weekend I decided to stop my my local audio shop and ended up coming out with a brand new deck. Definitely spent a little more than I wanted to but I figured if I'm gonna do it, I gotta do it right. So I got the Kenwood DNX690HD which has all the bells and whistles I will ever want/need. The amount of stuff this deck can do is actually ridiculous. I'm a very tech savvy guy and I can see it taking me a while to learn everything about this deck.
Unfortunately I didn't get any pics of the install. I was in a bit of a rush as I had somewhere to be later in the afternoon. The wiring is pretty straight forward, just connected the new Kenwood harness to my existing harness adaptor that I had for the Pioneer. Ran the new mic to a nice spot right near my cluster and ran the GPS antenna onto the dash right beside the photo sensor for the automatic lights. I did have to cut the top of the metal bracket inside the dash as well as the plastic between the two holes that the install kit actually screws in to. It's definitely a snug fit.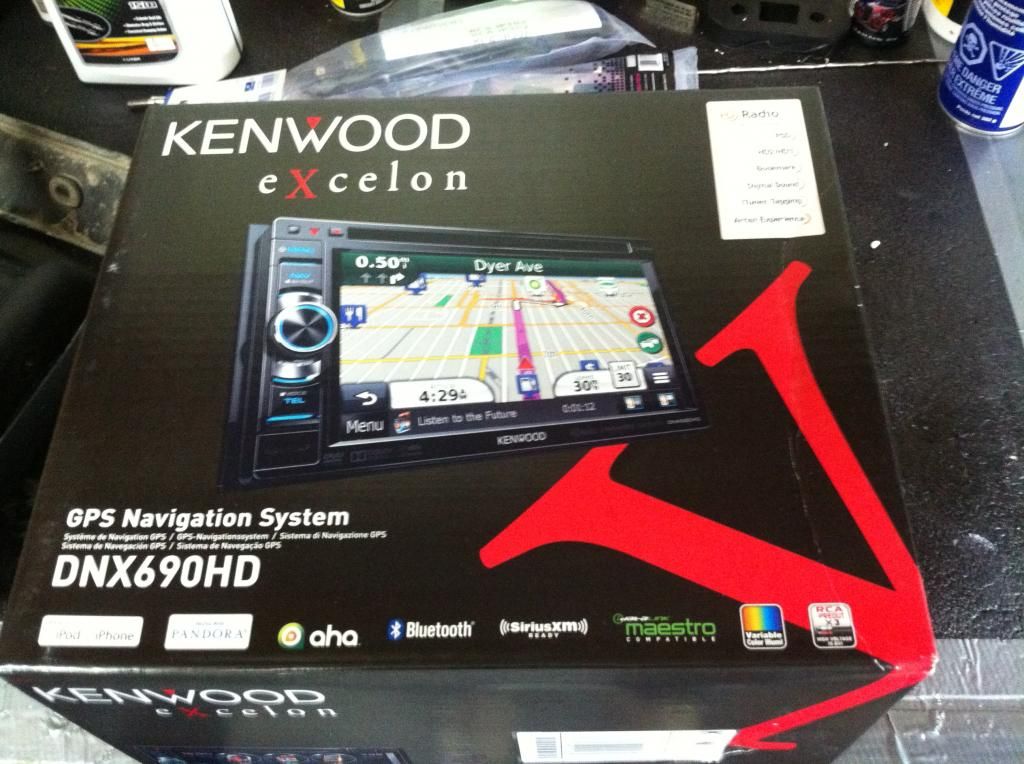 So far I'm very happy with the deck. There's a few things that aren't quite working the way they should be yet but I'll figure them out pretty quick. Just haven't had a chance to read the 136 page instruction book yet.
I'm very happy with the Garmin NAV too, it's definitely a big step up over the $88 TomTom that I had before.
As always, I'll continue to post more reviews as I use the deck more and if you have any questions about the install or deck feel free to ask. I'll try to answer the best I can.