After adding the floor well lighting to the Ram the yellow interior lights just looked horrible, so I decided enough was enough and ordered the Putco Interior LED kit.
Floor lighting thread here....
http://www.ramforumz.com/showthread.php?t=82551
Map lights before....
Map lights after....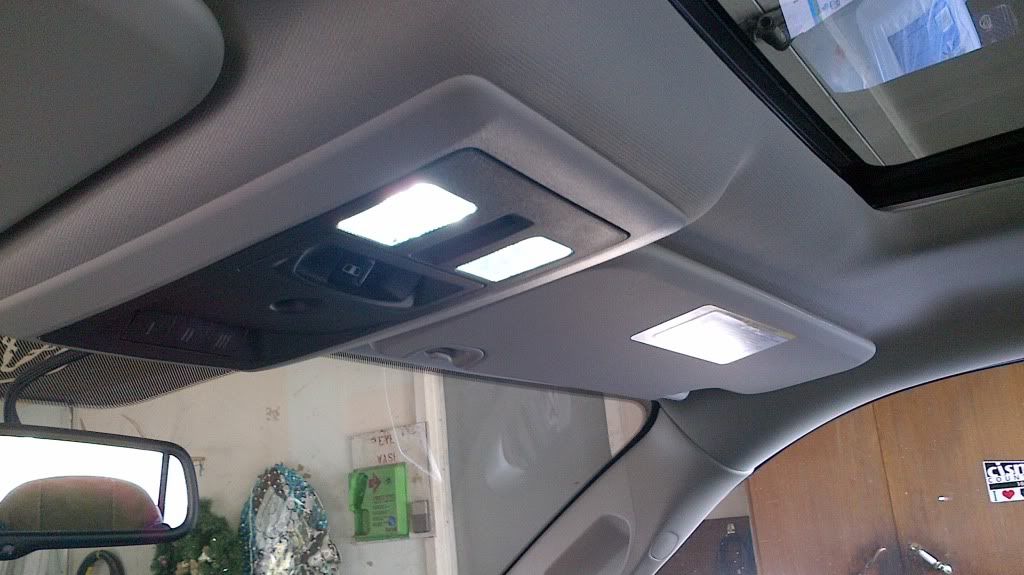 Rear dome before....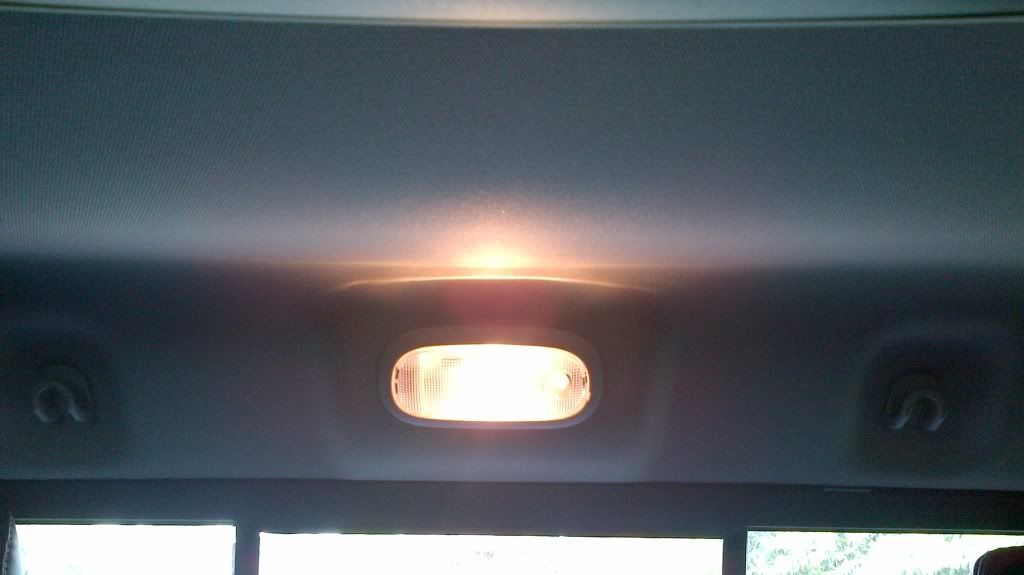 Rear dome after....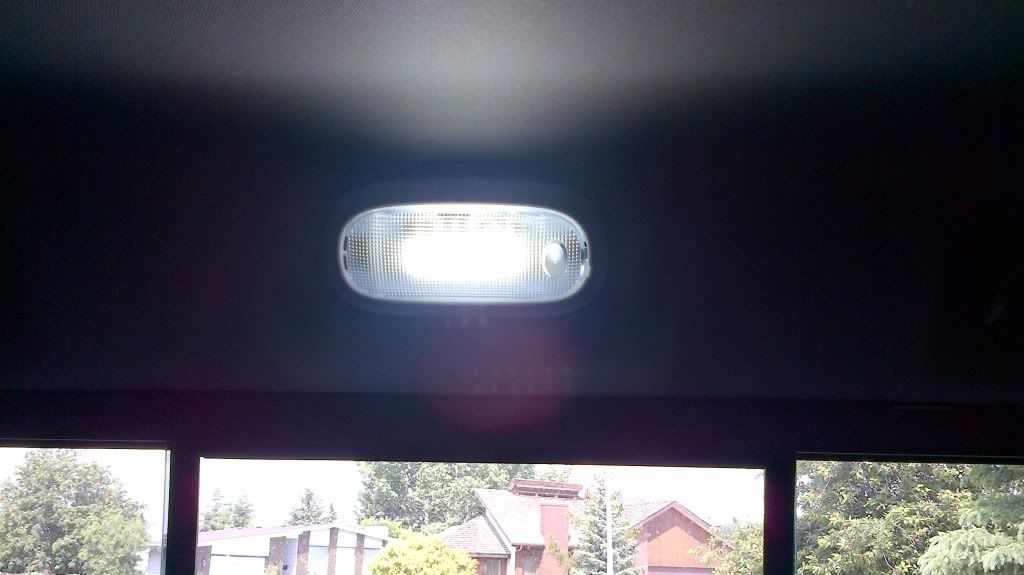 I have to say that getting the little bulbs out of the map lights was a nightmare! The glass was too slick to get grip with just your fingers, pliers by themselves wasn't an option as they wouldn't grip either. I finally had to cut small pieces of duct tape wrap it on the bulb then pull them out. It was almost an ordeal! Other than that little obstacle it took all of about 10 minutes to do this little mod. Now being as sunset isn't until 10:05 pm tonight and it still stays light until 11pm it will be damn near midnight before I get a chance to really see these shine! No pun intended.
Being as I was doing lights I continued on with the inexpensive lighting mods today. I'm not a fan of the stock bulbs at all and threw in a set of Putco Mirror White 4000k bulbs in the lows and fogs. I rarely get to use high beams so I installed these today....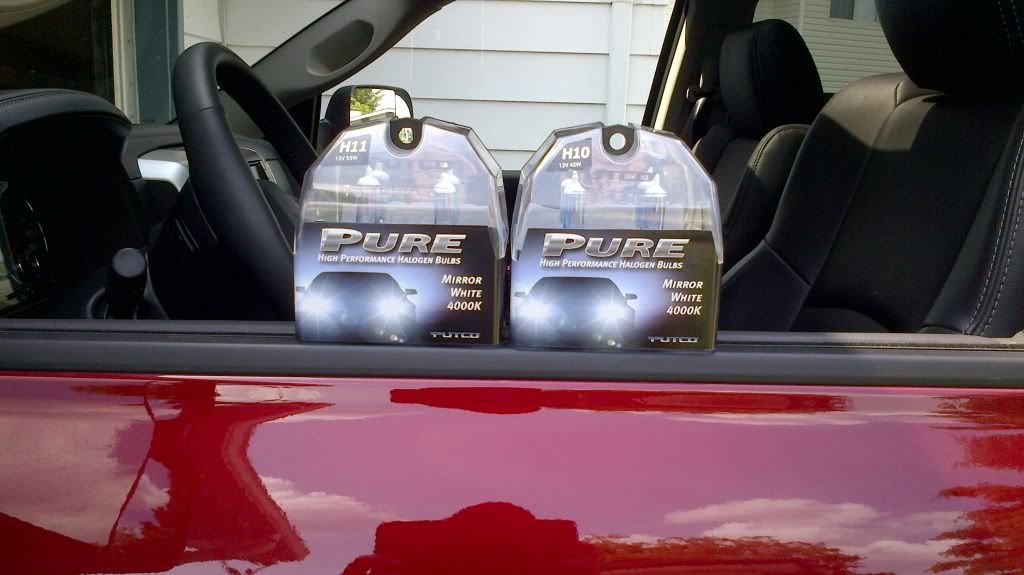 Not sure if the pictures will show the difference here but here is the factory fog in the passenger side and the Mirror White in the Drivers side...
I tried to get a shot of the lowbeams but my camera just can't capture the difference in the color of the light. It's a huge difference! I can hardly wait till midnight to go and test these bad boys.
Removing the headlights wasn't quite the chore I thought it was going to be. I had both headlights in and out just shy of a half hour. If you have a long extension and a gob of duct tape in the socket you can get the headlights out without having to pull the grill. It was harder getting the damn rad cover off than it was pulling the headlights! I'll try posting some video of the headlights and fogs in action much later tonight....if my playbook or blackberry can capture it.