Discussion Starter
·
#1
·
So I thought I would go ahead and start this little complete build thread. To start things off, I was in hunting for a new truck and loved the 4th Gen Rams. Looking around Atlanta, I was between a Black Sport and the Mango Sport. The first one that I went to test drive was the Mango and as soon as I seen the sport hood and the color in person I knew it was the "one". (Plus I almost painted my 2000 Silverado burnt orange about 6 months prior) Anyways, ended up taking her home that day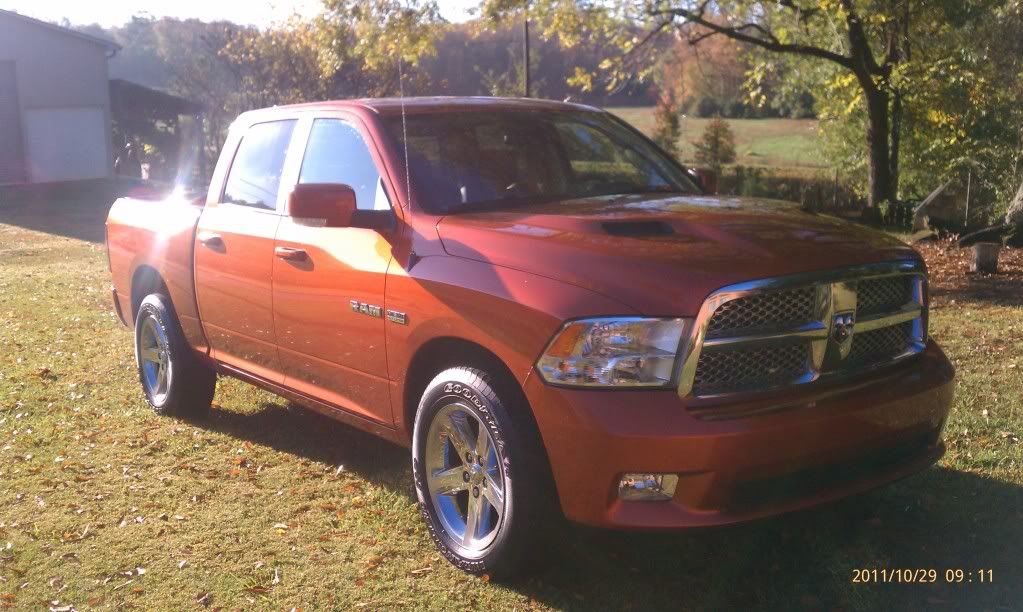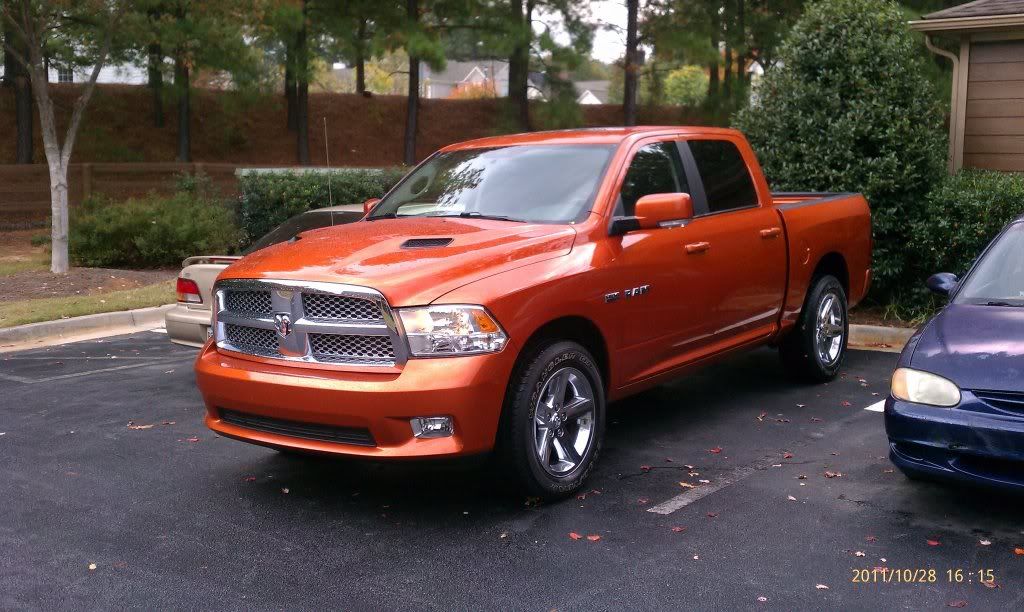 She stayed completely stock for about 3 days. The first thing was to tint the front windows. Then I made the mistake :doh: of finding this forum, because it has sufficiently drained my pockets every since.
Next was a 18" Magnaflow muffler and then the K&N and painted engine cover, but then that was all removed for the Vararam Air Grabber intake.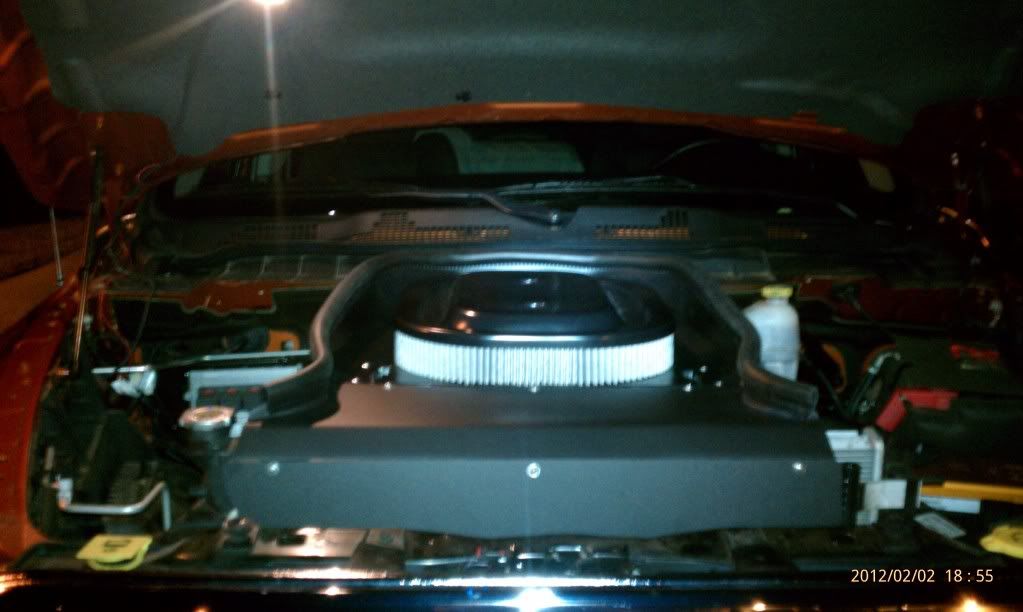 Other mods (so far) have been a DiabloSport Predator, LEDs inside and out, a BedRug, wrapped interior silver with Carbon Fiber Di-Noc, Color matched the background on the ram and calipers, added orange evil eyes to the front ram, added orange LEDs to the vents on the sport hood, Debadged. The latest addition has been the Hurst shifter. I be sure to keep everyone up to date and add pictures to this thread as I get them off my phone. I do know that the next thing in the works is a custom airbrush job of the lid for the Vararam.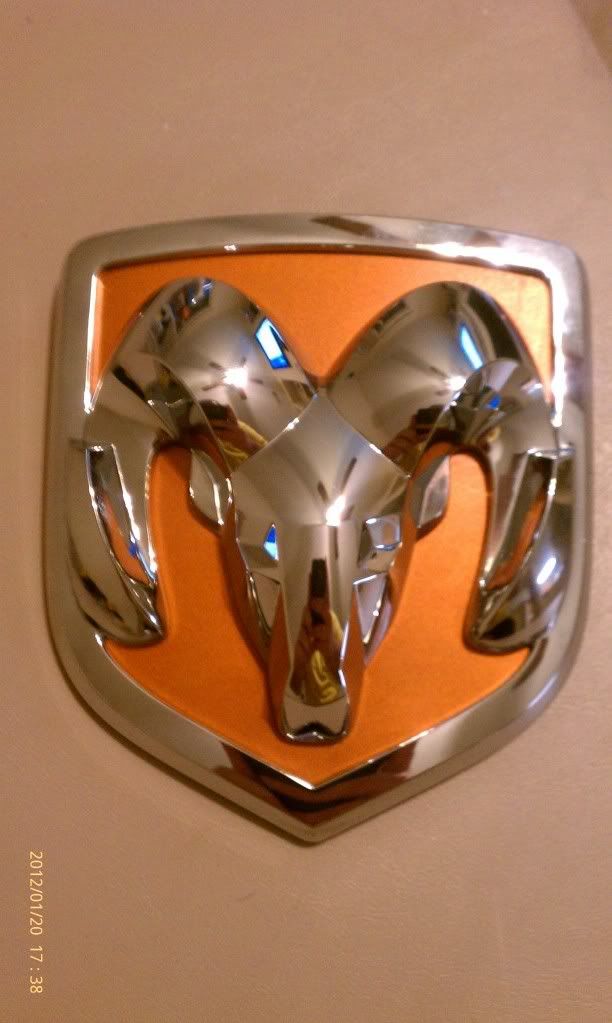 (Before I added the Evil Eyes)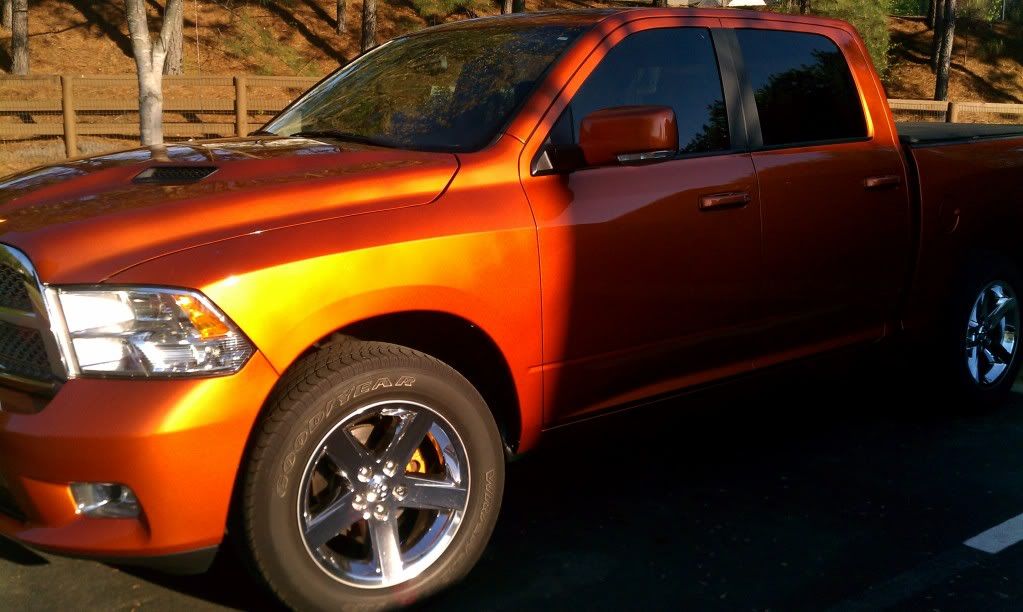 Oh and I did get an R/T front badge the other day...