Discussion Starter
·
#1
·
***** Very Important Note *****
Although MADDOG had a big part to play in my decision to purchase and install a CAI, the decision was not made under duress.
***** End of Very Important Note *****
First off....I have done a couple of mods lately that I did not do a complete 'How Did', and boy have I received some serious flack for that, so in an effort to redeem myself, I got snap happy while doing this install (66 pix here to stall your internet connection with), and as it turns out, that was a good idea.
Although I am pleased with the final outcome, the road to success was littered with obstacles. IMO, Volant kinda dropped the ball in a few R&D areas, so the fit and finish would be less than acceptable by anyone with even the mildest form of OCD.
OK Brad....Shut Up and show us some pix!!!
First off, the infamous box
The CAI to choice......YUP....Volant! :woohoo:
Volant Part# 160576. Picked it up from AutoAnything
Opening the box, this is what you see
Remove the 'Air Pillows' and ....
What's in the box?
And with the bag of parts opened -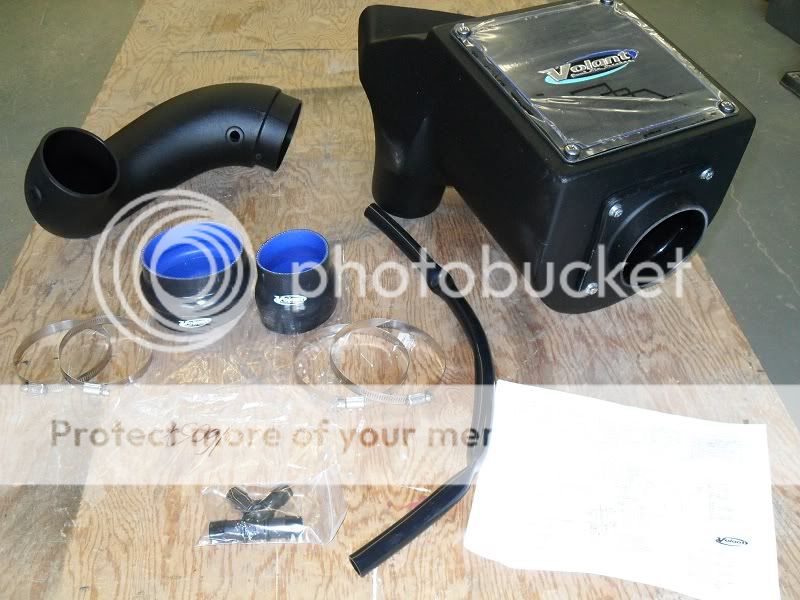 Start by opening the hood :doh: -
I started the project at the IAT (Intake Air Temperature) sensor. You have to slide the red tab in order to press the release to unplug it. The red tab on mine had an attitude, so I reinforced my desire to continue by introducing it to 'Needle Nose Pliers'. -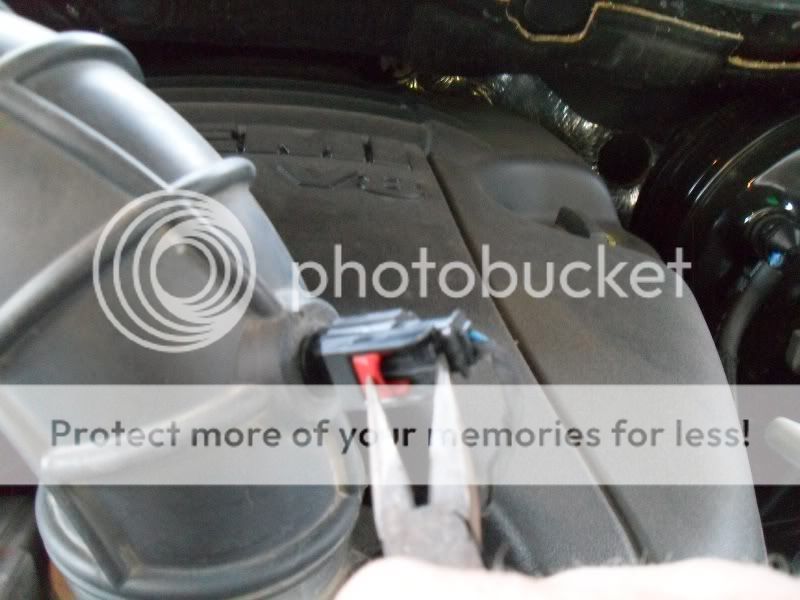 Press the black tab on the wire side of the red tab and unplug -
Next, armed with a 5/16" socket on an 8" extension and ratchet handle (1/4" drive), I loosened the intake tube from the TB (Throttle Body) -
Next, using the same tool, loosened the clamp on the Air Box side of the intake tube -
With minimal effort, the intake tube slides off both ends. Here it is sitting on the engine cover.
.....to be continued