Discussion Starter
•
#1
•
I finally got to the Debadging.
Picked up the fishing line and adhesive remover on Friday, so after work I started on the tailgate.
Here are the 'required' items - 3M General Purpose Adhesive Remover, and 17lb fishing line.
Although not required, warming them up with a heat gun (Low heat - I set mine to 250deg F) makes it easier.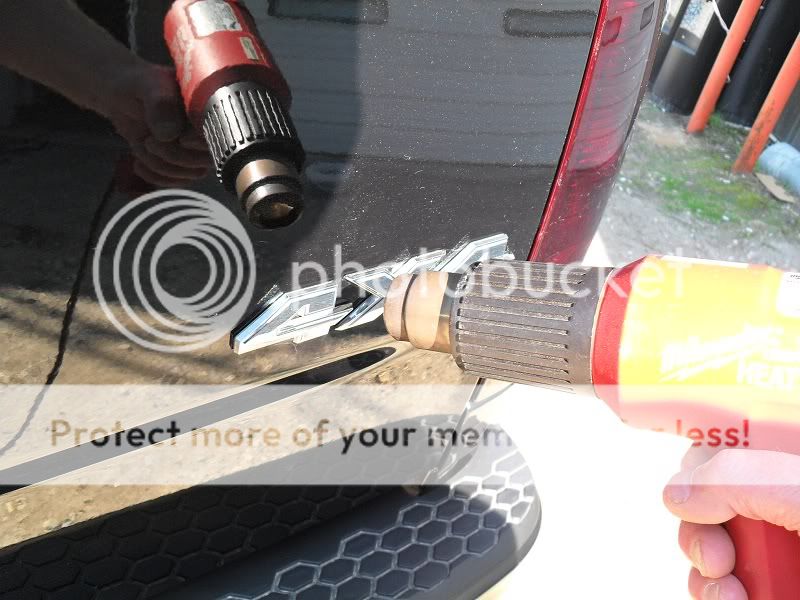 Use gloves to hold the fishing line.
Work your way in a sawing motion behind the badges.
Just about done. This part of the process took about 10 seconds. Warmed with the heat gun on a sunny day = real easy!
So far, so good. Now to get rid of the tape that held them on.
This next section is how NOT to remove the tape and adhesive....that's right....I fully documented the WRONG approach. :wow:
Hopefully this helps out someone else that is planning to do this. Later in this thread, I have a much better way of dealing with the tape and adhesive.