Discussion Starter
·
#2
·
Following the directions on the can, I sprayed on the adhesive remover, let it sit a moment, and re-sprayed a few times to keep it damp. I then used the dry rag as instructed, and
discovered that after 5 minutes of ZERO results, that an alternate approach was necessary.
So I pulled out my trusty squeegee that is normally used to apply vinyl decals....
and carefully scraped at the bulky part of the tape to remove as much as possible without touch the paint with the squeegee.
Then I re-sprayed with the adhesive remover, and started to wipe...
and spray and wipe.....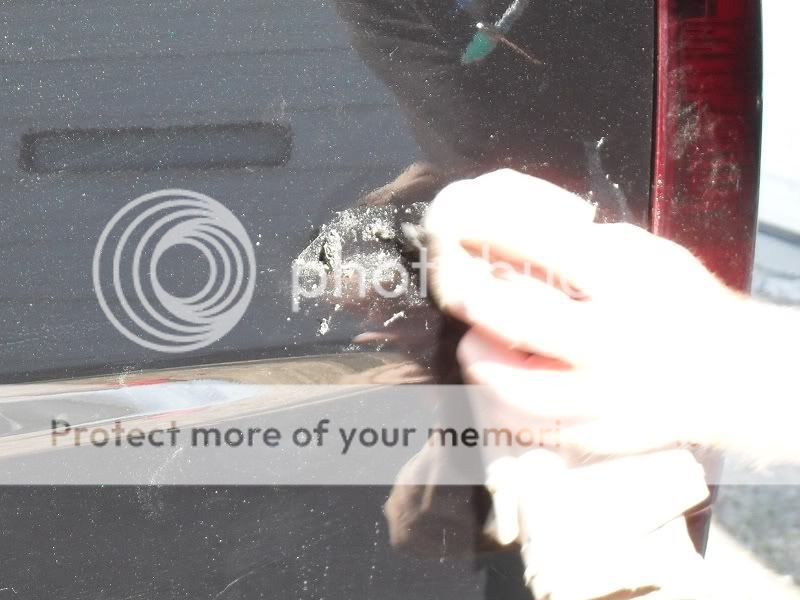 and spray and wipe....
15minutes of spraying and wiping later......
5 more minutes....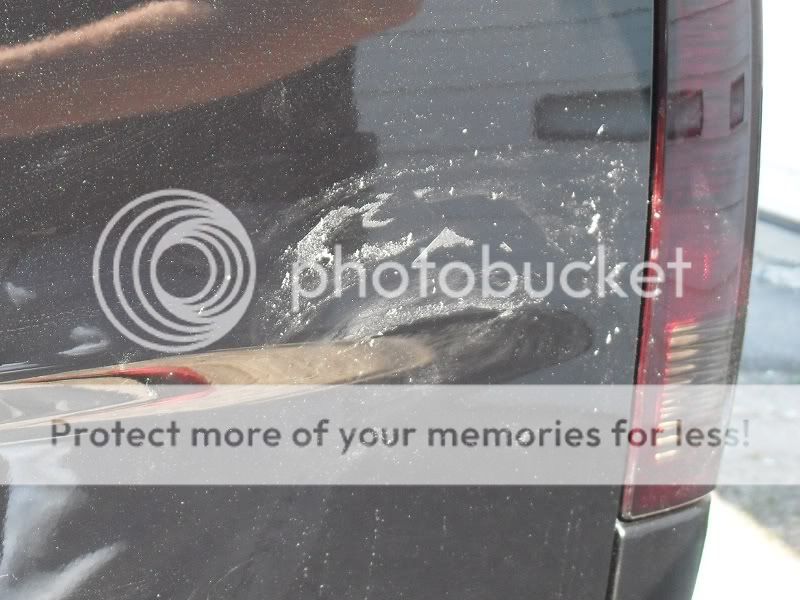 15 more minutes....
Lets try a different kind of rag...terry cloth...
10 more minutes.....terry cloth was no more effective.
Oh goodie! It only took 1-1/2 hours to make swirl marks in the paint. :woohoo:
At least the 4x4 badge is gone, and you can't see the swirl marks from a block away at 60mph. :smileup:
The next section is the sides of the truck. I wasn't about to go for a repeat performance of Friday, but I really wanted to complete the mod.