NOTE - This mod applies to 4th Generation Rams Only!

Today I had a half hour of 100% free time. Not long enough to clean the truck, so decided to do a mod instead.
Cabin Air Filter
Here are the Dodge Avenger parts that were used.
I started by emptying the lower glove box, then squeeze the sides in to release the tabs that stop it from falling out.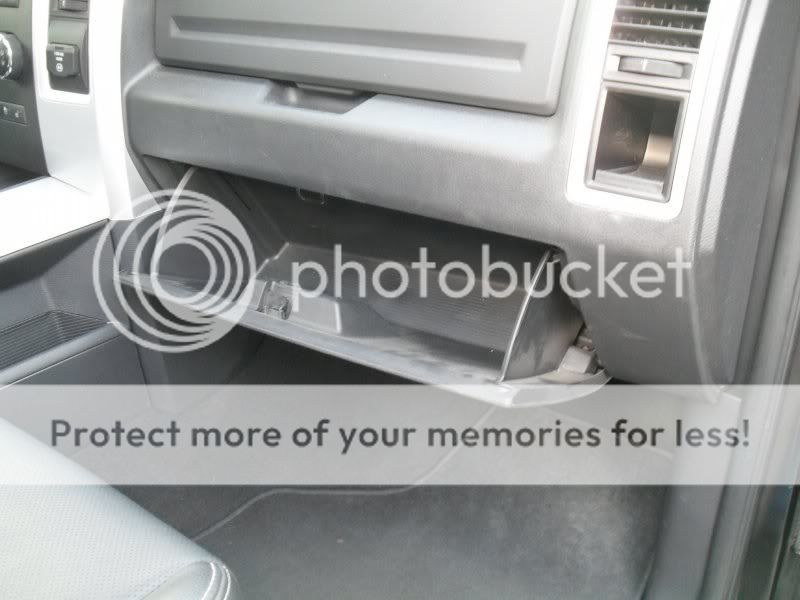 Just lift up slightly and out it comes.
Looking in though the hole you will find the airbox with an outline that matches the cabin filter cover for an Avenger. When cutting out, stay inside the raised rib.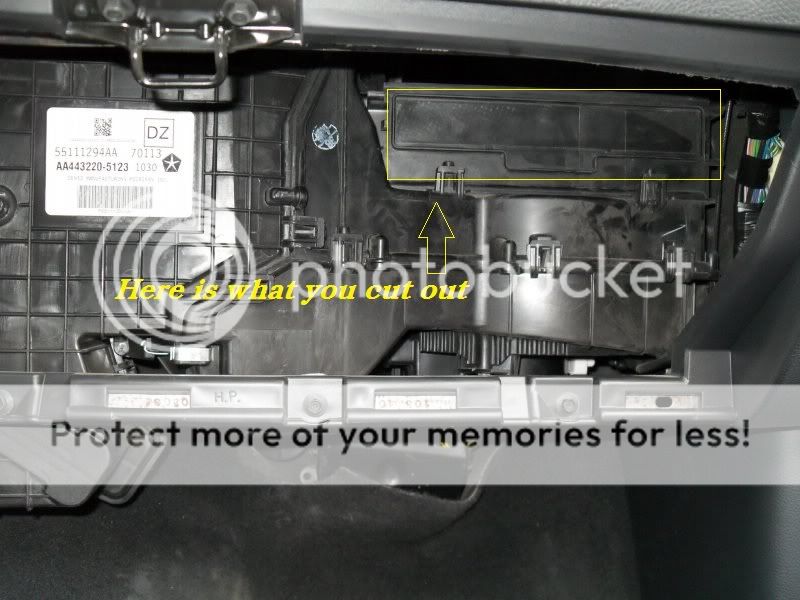 This next part is optional, but I find that removing the fan to be able to reach inside is very helpful in removing the piece you cut out. Here is what the fan assembly looks like when in position. I had already removed the back screw before snapping the pic.
Here I have marks the 3 screw locations. They remove real easy with a 5/16" nut driver. Don't forget to unplug the fan motor wiring.
About 20 seconds later, the fan is out. Hmmm....I wonder what the flat rate is to replace this item......
Here is looking up into the airbox where the fan normally sits.
The air box modification tool of choice.
This is the plastic after removal. I find it easier to cut straight across the bottom and remove/optionally remove the the small lower tab. It is completely unnessessary to remove this small lower tab, but the embossing is there, so I just couldn't leave it. No one will every see it, but 'I' will know it's there... :shakehead: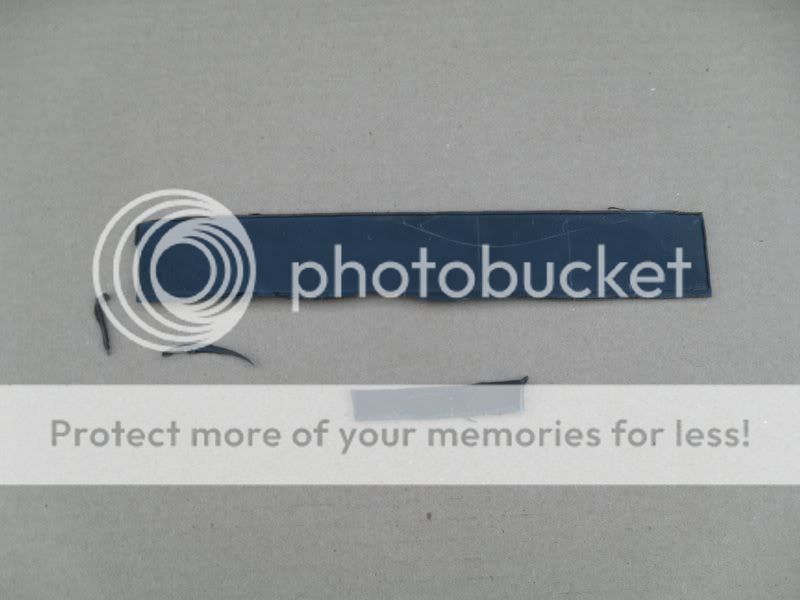 Here is the opening after all the knife work is done.
To Be Continued.......